Support NRA American Hunter
DONATE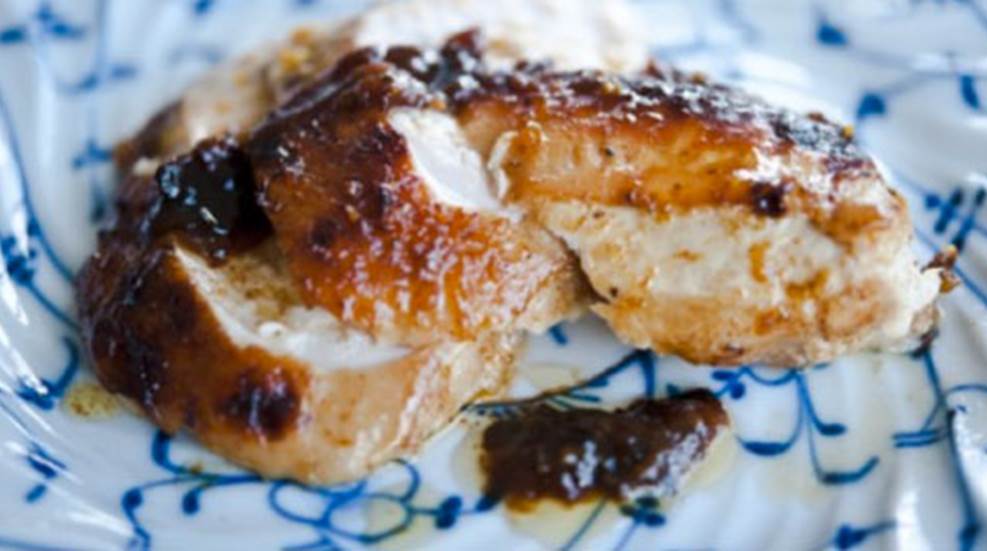 Among the recipe requests I most often receive is wild turkey. I don't think it's because turkey is everyone's favorite thing to eat, but rather that it can be the most challenging to cook, particularly when it's wild.
When birds are farmed, there isn't a big degree of difference between the tenderness of the breast and leg meat. These birds are after all, contained, and when they don't roam free, their muscles aren't worked very hard, so things generally stay soft.
Wild turkeys are a completely different matter. Their legs are very muscular and sinewy, and the breast meat has a limited amount of fat. There is just no way that wild turkey can be cooked or treated the same as domestic birds in the kitchen.
"Brine baby, brine," is what I say to people first when I talk about wild game. I've explained brining here at length. But once you brine the breast meat, it still needs a good recipe to make the grueling turkey hunt worthwhile. Wild turkeys are among the most difficult to harvest in my opinion, and recipes should ensure that the flavor and presentation reach their full potential before arriving at the table.
For turkey breasts, I like to roast them slowly on relatively low heat so that the moisture doesn't evaporate too quickly and the juiciness from the brine remains. A glaze is also a good method, because it coats the surface and traps in moisture while also imparting flavor.
This recipe calls for whiskey and honey as the star ingredients, along with some orange juice and zest for tang. But you can go wild. If you like bourbon, give it a try. Or if vermouth or Marsala are more your style, try those as well. Don't have honey? Try molasses or some brown sugar melted in butter. The idea is to have a sticky coating that will add both sweetness and tang while trapping moisture. The technique is important but the flavor is up to you.
What are some of your favorite ways to make turkey? Feel free to leave recipes or links in the comments.
"Whiskey and Honey Glazed Turkey Breast"
Ingredients:
2 tablespoons butter
1 turkey breast, skin on and brined
Salt and pepper
1 cup turkey stock
4 tablespoons butter
3 tablespoons honey
6 tablespoons whiskey
1 tablespoon grated orange rind
2 tablespoons orange juice
½ teaspoon cayenne pepper
Instructions:
1. Preheat the oven to 325 degrees F.
2. In an ovenproof skillet or Dutch oven, heat 2 tablespoons of butter over medium-high until it begins to bubble. Sprinkle the skin of the turkey breast with salt and pepper. Place the breast skin-side down into the butter, sprinkle the underside with salt and pepper, and let the skin brown for about 5 minutes. Turn it over and add the stock. Cover with foil or a lid and transfer to the oven.
3. In a separate skillet, melt the 4 tablespoons of butter over medium heat. Whisk in the honey until well-incorporated. Add the whiskey along with the orange juice, orange rind and cayenne and whisk together. Set on low heat and let the mixture reduce by half. Turn off the heat and set aside.
4. Once the turkey has cooked for 10 minutes, brush with half of the glaze and cover with the foil. After 20 minutes, brush on the remaining glaze, leave the foil off and increase the temperature to 400 degrees F. Cook for 15 to 20 minutes, or until the internal temperature reads 140 to 150 degrees F.
5. Remove the turkey from the oven. Cover with foil and let sit for 10 minutes before slicing and serving. Serves four.