Support NRA American Hunter
DONATE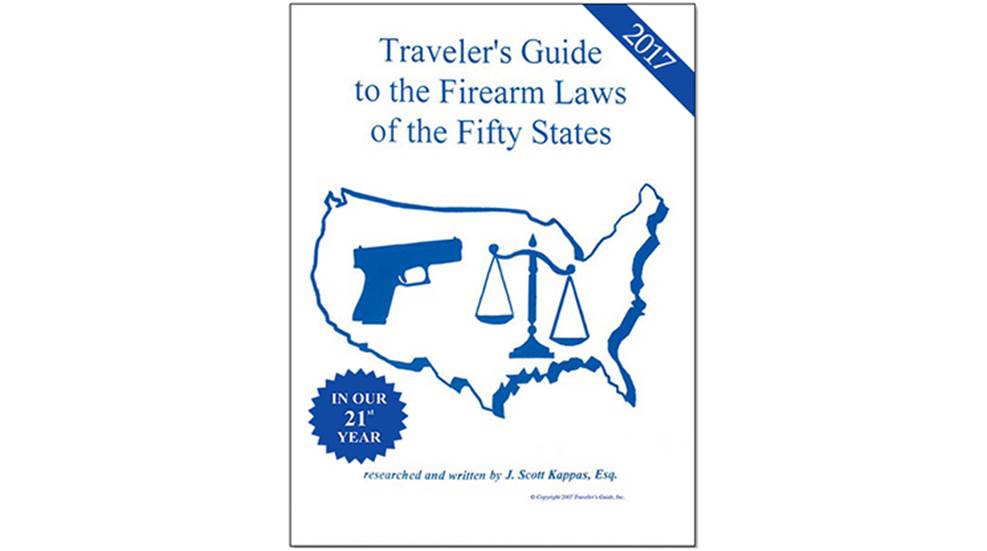 Firearm laws can vary greatly from state to state, and ignorance isn't a valid legal defense, so it's important for responsible gun owners traveling with a gun to be aware of the regulations governing firearm usage for every state along the way. Traveler's Guide to the Firearm Laws of the Fifty States, now in its 21st edition and updated for 2017, is a quick-reference guide that covers everything from transporting a firearm in a vehicle and concealed carry reciprocity to where and how a gun can be carried for all 50 states and the District of Columbia.
Written and researched by J. Scott Kappas, the 2016 Traveler's Guide also includes a handy introduction that defines many terms of importance to hunters and shooters traveling with or carrying a firearm outside their home state.
The 2017 edition features over 100 changes to assorted firearm laws. It ships with an MSRP of $14.95.
For more information, go to GunLawGuide.com.