by
posted on January 5, 2019
Support NRA American Hunter
DONATE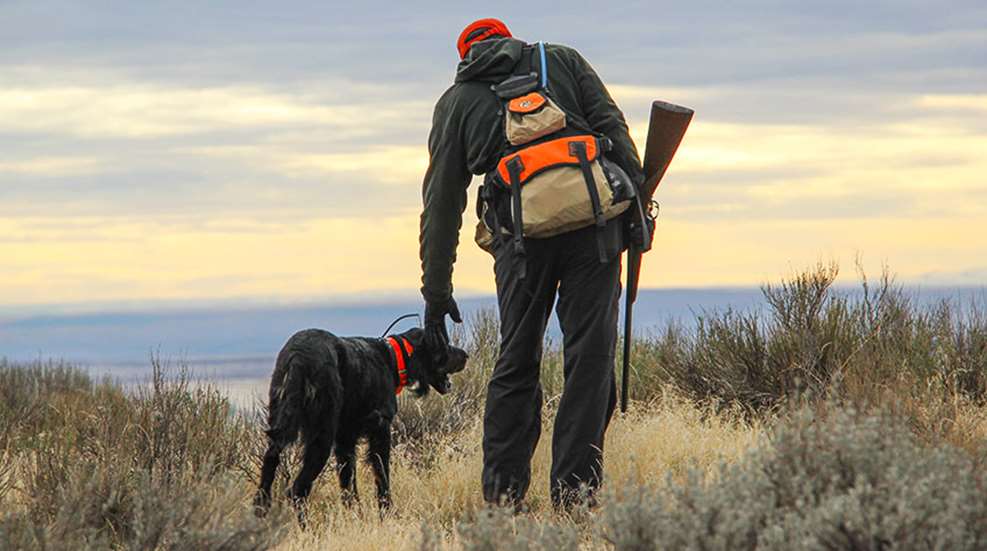 There's little question that I spend more time in the field with a dog in tow than I do without one. Between running hunting beagles, shooting upland birds over flushing and pointing dogs, tucking in alongside retrievers in duck blinds and goose pits, and training during the summer months, I invest hundreds of hours per year with my hunting dogs. And I'm not alone; there are millions of other hunters who spend their days (and nights) hunting rabbits, birds, waterfowl, raccoons, squirrels, wild hogs and other game with four-legged companions.
If you're fortunate enough to have a hunting dog (or two … or ten) in your home or know someone who does, here's a list of the best gear items for 2019—products you won't want to leave behind when you and your canine companion head afield.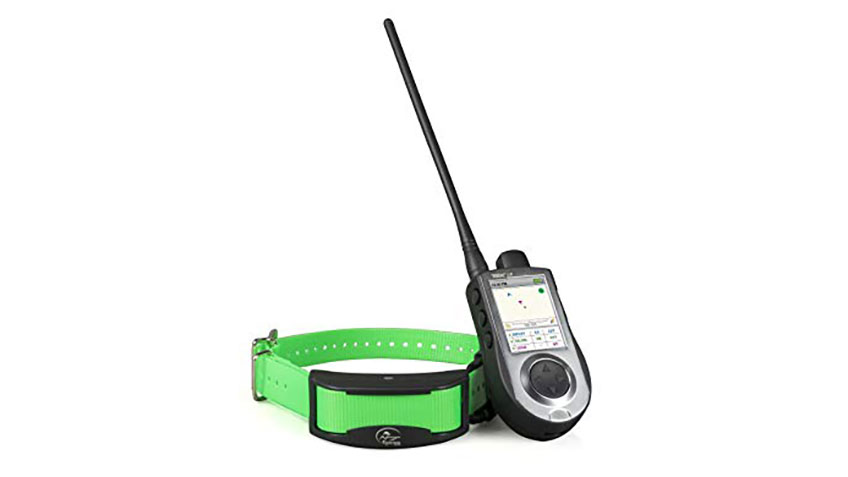 1. SportDOG TEK 1.5 Tracking & E-Collar
What It Is: A multi-function training tool that allows you to locate your dog from up to 7 miles away.
Why We Love It: Lightweight and durable, the SportDOG Tek 1.5 tracks up to 12 dogs at a maximum range of 7 miles while offering 99 levels of continuous, rising and momentary correction. There's a tone and vibration correction setting which ideal for the most sensitive dogs, and you can even set a GPS waypoint so you won't lose your pickup truck when hunting in unfamiliar territory. Battery life is excellent and the collars themselves are durably built using robust hardware. I've been running my beagles with Tek 1.5 collars almost daily for six months, and during that time those collars have been dragged through gnarly thorns and heavy brush, submerged and completely coated in mud on multiple occasions, yet they still look and function like new. MSRP: $524.95 (single dog); sportdog.com.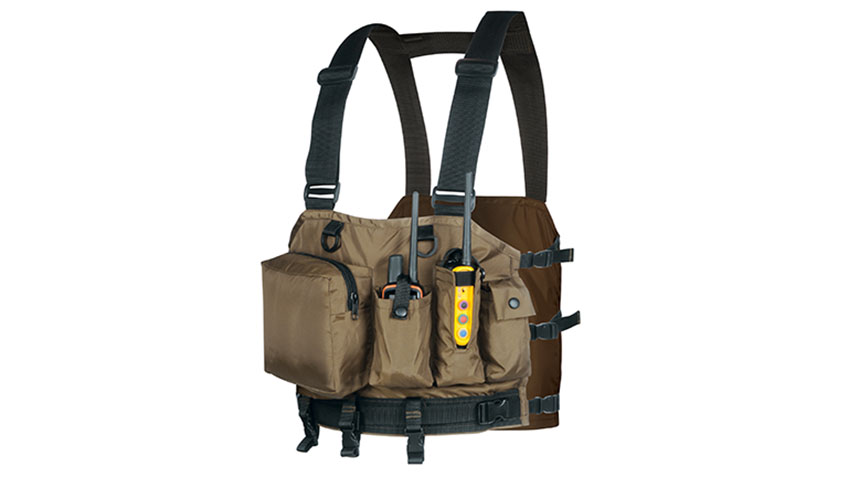 2. Nite Lite Summer Hunting Vest
What It Is: A lightweight, ultra-durable training vest that carries all your essential gear in the field.
Why We Love It: The Nite Lite Summer Hunting Vest offers all the features trainers and handlers demand without any extra bulk. Made from breathable materials and protected by briar-busting nylon, this vest is suitable for training bird dogs, retrievers and hounds alike. It offers multiple pockets for remotes and other items, and there's a water bottle pocket as well. Straps allow you to adjust the vest for a comfortable fit, and there's a heavy-duty belt that will accommodate battery packs for lights if you're hunting at night. The Summer Hunting Vest is essential equipment for every hunting dog owner. MSRP: $44.99; huntsmart.com.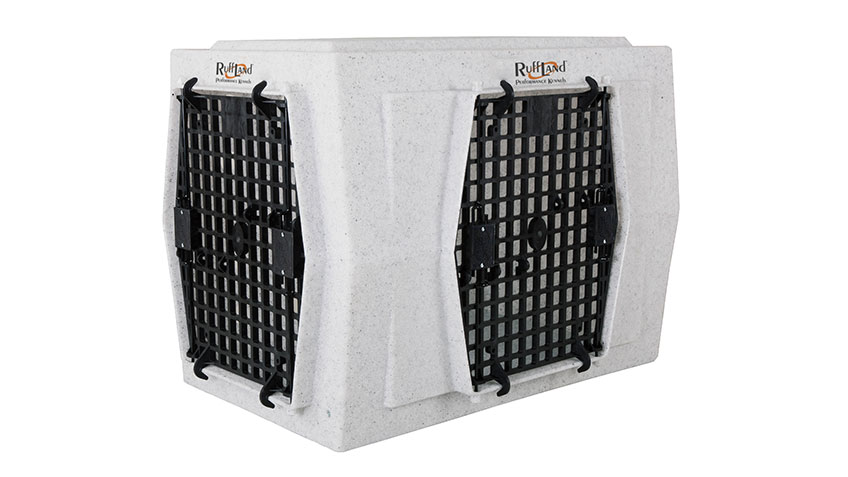 3. Ruff Land Kennels Intermediate Double-Door Kennel
What It Is: The safe, convenient way to transport your hunting companions.
Why We Love It: The crew at Ruff Land Kennels dreams up all manner of torture tests to evaluate the durability of their products, everything from dropping their kennels from rooftops to shooting them with 12-gauge shotguns (without dogs inside, of course). Not only are these molded plastic kennels extremely durable and safe, they're also light enough that one person can easily remove them from a vehicle. There are a variety of accessory options including handle kits, couplers and tie-downs, and these kennels are stackable for easy storage. Optional side-open doors simplify the cleaning process. This is a premium dog box for serious hunters. MSRP: $210.95; rufflandkennels.com.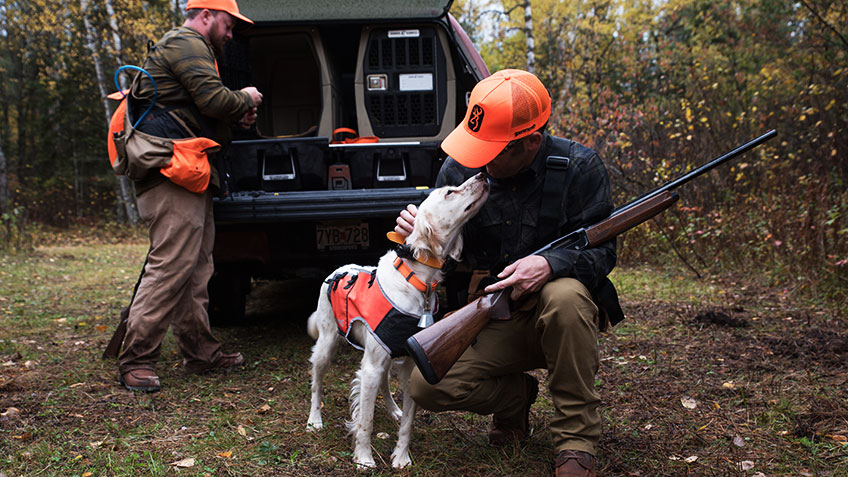 4. Browning Full Coverage Dog Safety Vest
What It Is: A lightweight, highly-visible vest that protects your dog in a variety of ways.
Why We Love It: Constructed from rip-stop fabric, the Full Coverage Safety Vest protects your canine companion's underside from injury by sticks, thorns and rocks, while the orange side panels with reflective accents make your dog visible even in low-light conditions. The adjustable straps and stretch fabric keep the vest close to your dog's body to prevent hang-ups in thick cover, and the side-release buckles are easy to secure and stay locked even when you're hunting in heavy brush. Available in small, medium and large sizes, this vest will fit most any breed. MSRP: $44.99-$49.99; browninglifestyle.com.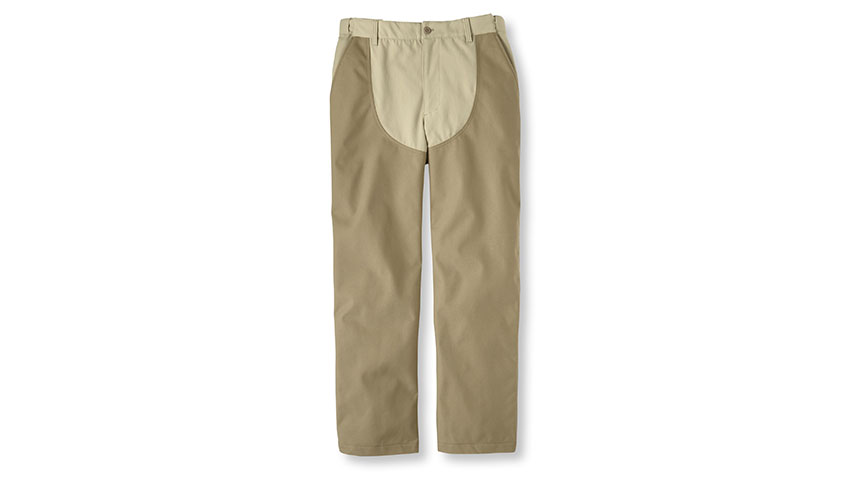 5. L.L. Bean Precision-Fit Upland Briar Pants
What They Are: Comfortable, durable upland pants that will stand up to years of hard hunting.
Why We Love Them: Upland pants take a real beating, and it's amazing how quickly some inexpensive "briar-proof" pants unravel in heavy brush, but that's certainly not the case with L.L. Bean's Precision-Fit Upland Briar Pants. The chaps portion of these pants are made from 1,000 denier nylon to prevent thorns from penetrating, yet the material is breathable, so you'll stay comfortable all day. These pants come with a long list of functional features including reinforced stress points, articulated knees, a double-layer seat and a polyurethane interior coating to prevent moisture from reaching your skin. They also offer 3 inches of waist adjustment for layering on cold days. MSRP: $89.00; llbean.com.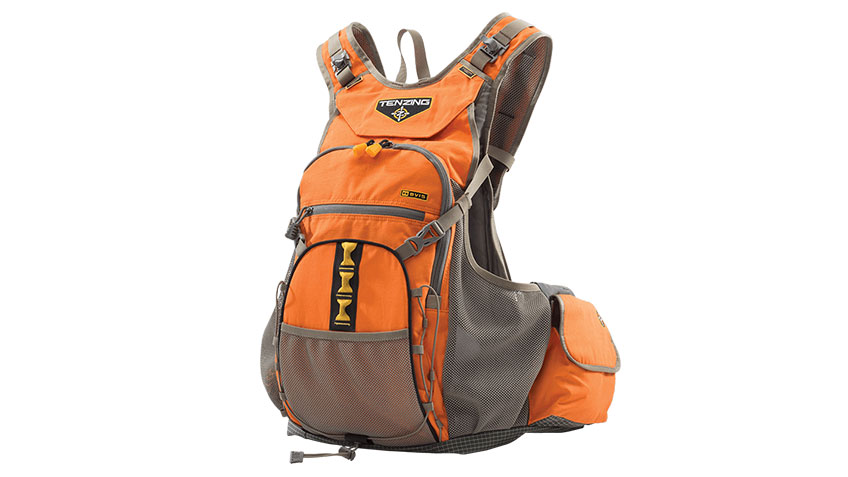 6. Tenzing TZ BV16 Upland Vest
What It Is: The most versatile, durable upland vest on the market.
Why We Love It: This premium vest offers maximum comfort and versatility. The load-lifter shoulder straps and adjustable waist belt provide a secure fit when you're walking long distances, and you'll have full range of motion for moving or shooting. The wraparound game bag offers plenty of room for birds, rabbits or other quarry, and even when fully-loaded this pack won't hurt your shoulders and back. The vest's 13 pockets provide storage space for your phone, remote or other items, and 14 shell loops allow you to comfortably carry plenty of ammunition afield. Other great features include Robic rip-stop fabric on high-stress areas, 2,000 cubic inches of storage and a 10x16 hydration compartment. I've worn one of this vest for two years and it's held up extremely well through some very hard hunts. MSRP: $219.99; tenzingoutdoors.com.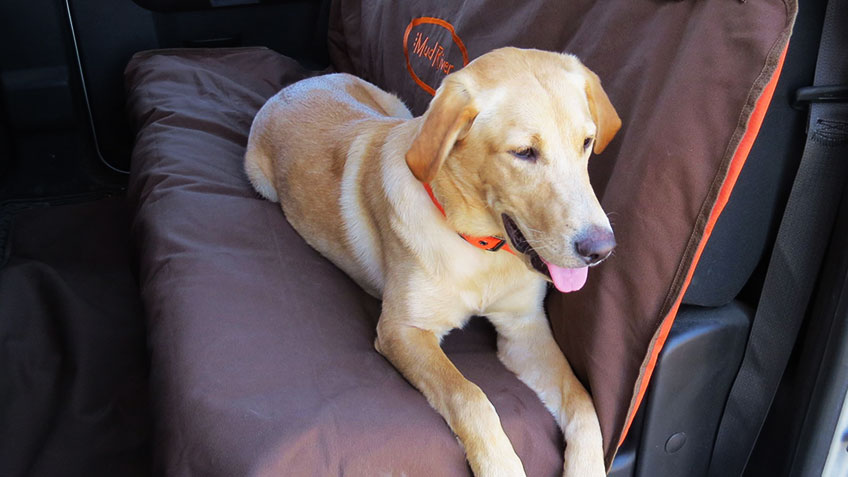 7. Mud River Two Barrel Double Seat Cover
What It Is: The best way to protect your vehicle seats from dirt, mud, hair and odors when hauling your dog to and from the field.
Why We Love It: The Two Barrel Seat Cover installs quickly and easily in your vehicle, and durable nylon and canvas construction provides a barrier between your dog and seat fabrics. It's reversible and easy to clean, and the bar-tack webbing construction ensures that the material will hold up over time. It's available in both Standard and XL sizes to fit most any hunting vehicle, and is available in either black or brown. The cover is padded, so your dog will be comfortable, and when you're finished in the field, you can quickly remove the seat cover. After cleaning, the cover is easily folded for convenient storage. MSRP: $110-$120; boytharness.com.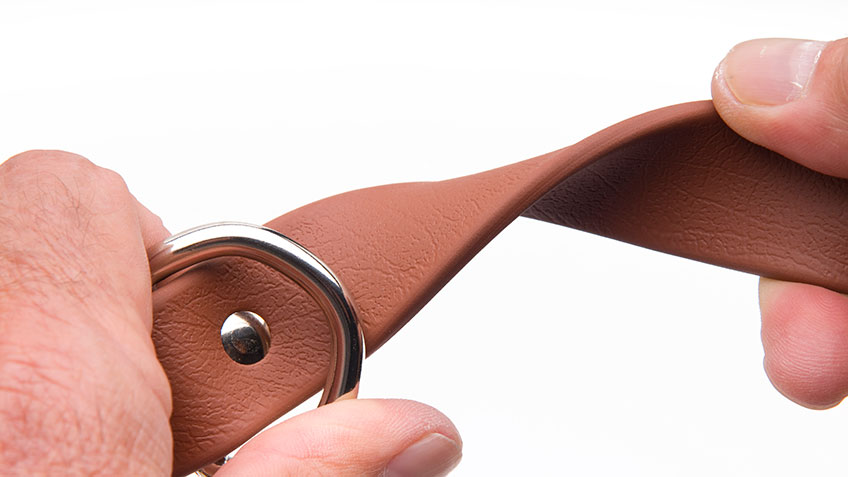 8. Lion Country Supply Leather Feel Collar
What It Is: A collar that offers the feel of leather without the wear, fading or odor.
Why We Love It: These flexible nylon collars are easy to clean and hold up well under field conditions. They don't crack or fade thanks to a PVC coating, and they're constructed with durable hardware (your choice of silver or black). Unlike synthetic collars which oftentimes last less than a year, these collars may well last for your dog's entire lifetime. They're available in either D-Ring or O-ring styles and come in several colors. Both ¾ and 1-inch widths are available to fit any breed of hunting dog. MSRP: $7.49-$8.49 (with nameplate); lcsupply.com.