by
posted on March 8, 2018
Support NRA American Hunter
DONATE
Long hairs—those lovely tail plumes, silky ears and tapering leg "chaps"—give a hunting dog flair, style, class and beauty, but you pay for it. So does your big, hairy dog because she is the one who has to endure the painful tangles of burs.
Long, light, silky, wavy dog hairs are the worst. Coarse, heavy, straight hairs are much more bur resistant. Some hunting breeds come with hair options; get the coarse-hairs if you can. Many bur-weary dog owners have switched breeds just to avoid the issue, but that's a bridge too far for those of us who love the great, hirsute breeds.
I swear I've seen cockleburs running toward the truck and beating against the windows to get at a setter sitting in the passenger seat. My springer once emerged from a Dakota cocklebur jungle so thoroughly encrusted that her ears had merged into a single horn atop her head. Even after I separated them, each ear stuck out at a right angle. She was actually planing in the wind.
Much worse than ear tangles are "arm pit" burs. When a sandbur or cocklebur lodges between Dog's chest and leg, it turns into a meat grinder, sanding away the skin and digging for the ribs. In their excitement to find game, enthusiastic dogs will ignore this nagging pain. By the time you notice, the damage can be done. In such cases, prevention is worth days of cure.
Foot burs aren't usually a big problem. Most dogs will stop and gnaw them out. If yours does not, strap him into doggy boots.
Pre-Hunt Prevention
You can give Dog a haircut, but I'm not fond of this because it severely compromises the very look for which one loves longhaired dogs. It also removes much of their natural protection and insulation. Fortunately, you don't need to shave Dog down to his hide to minimize bur attraction. Pay attention to where debris tangles and trim those spots first. Get more aggressive if necessary.
Some hunters "oil" their dogs to keep burs from tangling by rubbing baby oil into their coats. Spray-on cooking oils like Pam are supposed to work well, too. Just don't apply before you hit the field, or Dog may lick it all off along the way.
Neoprene dog vests might seem a good idea, but they don't protect between legs and body. They're too hot in warm weather, too. Better is a lighter weight body suit that encases the legs as well as the torso. Again, watch the heat. As for appearance—if you think shaving ruins a dog's looks, you're not going to want to see him in a nylon outfit.
In-the-Field Correction
Regardless how you try to protect from burs, Dog will manage to grab a few. Check him every 15 minutes or so, and remove offending burs before they create rubbing sores. First, oil a tangled bur to lubricate everything and soften the hard bur tips for easier extraction. Keep various bur combs on hand. The size of the bur and the thickness of Dog's hair will determine if wide or narrow tooth spacings work best. Reapply coat lubrication throughout the day if necessary. Finally, don't be afraid to cut away persistently tangling hairs—this isn't a beauty contest, after all.
Pooch Protection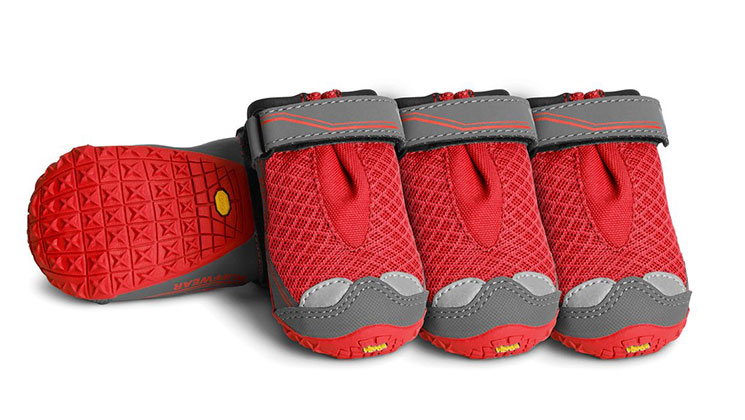 Ruffwear Grip Trex Boots
I've had great luck with Ruffwear Grip Trex boots to guard against burs and other foot hazards. MSRP: $74.95 per four; ruffwear.com.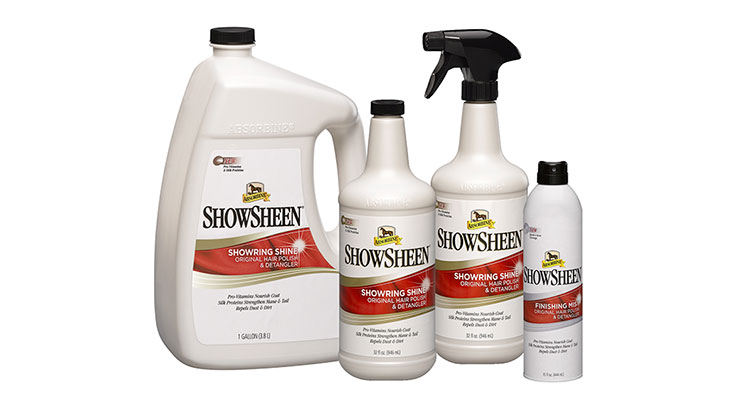 Absorbine ShowSheen Hair Polish & Detangler
Horse people know Absorbine ShowSheen Hair Polish & Detangler also keeps burs off dog coats remarkably well. MSRP: $16.95 for 32-ounce bottle; absorbine.com.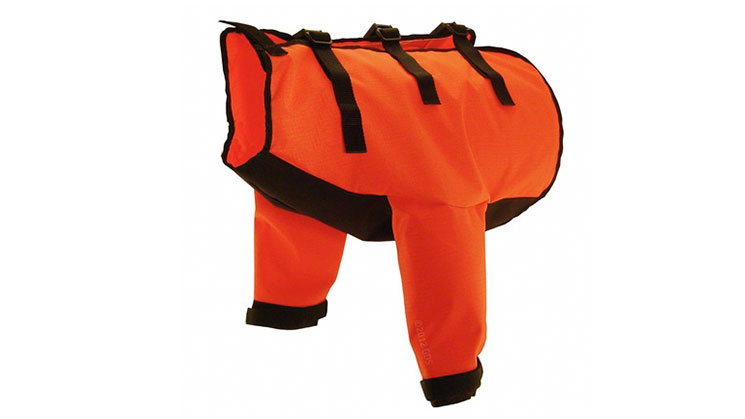 Sylmar Front Body Suit
The Sylmar Front Body Suit covers hair from burs, is rugged enough for rough field work and comes in five sizes. (Rear suit also available.) MSRP: $76; sylmardogwear.com.