by
posted on March 23, 2015
Support NRA American Hunter
DONATE
The myriad selection of rifle cartridges today has a metric ton of overlap, duplication, and some downright silly designs. Some of these designs boast wonderful claims, but not all of them measure up. In order to be overrated, you have to be rated at all, so that leaves some of the more obscure designs off the menu.
I'm well aware that I'm going to be taking a lot of flak for this article, no matter which cartridges I were to pick, so let me give you some details to start with. When you sit down to make your voodoo doll of me, you need to be as realistic as possible, I'm six feet tall, bald, blue eyes, and the goatee is graying. Accuracy counts in the voodoo-curse world as well.
That said, I have to pick five, and I know someone will come away with hurt feelings, but I'm going to throw caution to wind and do this anyway. "Overrated" is a tough term. It doesn't mean that the cartridges I'm going to pick are bad, or even that they don't work, it means that I feel that the glorification of them may not live up to the actual performance. Let's roll.
1. .300 Weatherby Magnum
I can feel the hot needles already. Roy Weatherby had a passion for the pursuit of velocity, and in some instances it made for a fantastic cartridge. However, the .300 Weatherby, based on a blown-out .300 H&H case, and featuring Roy's signature double-radius shoulder, may have been the hottest on the market in the 1950's, but it has been pushed off the stage. In my opinion, you can get field performance out of a .300 Winchester Magnum that is so close the game animals will never know the difference. Add in the costly ammunition and component brass, as well as the ramped-up recoil, and the scales lean even harder toward the Winchester case. If you want to really move .30 caliber bullets in a magnum length action, look to the .300 RUM or .30-378 Weatherby, just don't shoot anything you intend to eat at close range.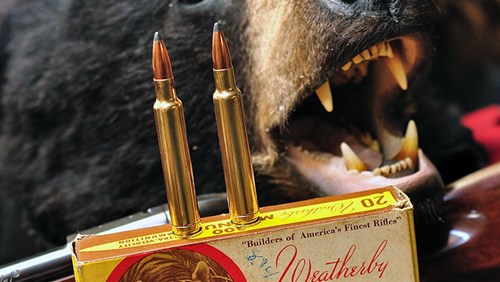 2. .270 Winchester Short Magnum
Why do my feet feel like they're on fire? When you have a cartridge that is as flat shooting and hard hitting as the venerable .270 Winchester, improving upon it isn't easy. The Winchester Short Magnum series of cartridges have their own unique set of issues (they're very finicky to reload for, not to mention the feeding issues), but to try and push the bullets even faster, out of a shorter and lighter rifle with more recoil, doesn't make a ton of sense to me. The .270 Winchester is a fantastic long-range cartridge. The longer bullets start to eat up case capacity, and the caliber is generally limited to bullets that top out at 150 grains. The .270 WSM is too much of a good thing, in my opinion.
3. .220 Swift
Yes sir, that was a needle in my eyeball. Good thing I have a spare. How dare I insult the .22 centerfire velocity king? Well, here's my thinking. The .22-250 Remington, which performs around 150 to 200 fps slower than the Swift, will hit distant targets very well, with less powder, a shorter action, and is every bit as accurate as the Swift cartridge is. Not to mention, the .22-250 doesn't have that rim, which can make for feeding problems in a magazine rifle. I know, the Swift hits that illustrious 4,000 fps with 55 grain bullets, but the 3,800 fps generated by the .22-250 is more than enough for me.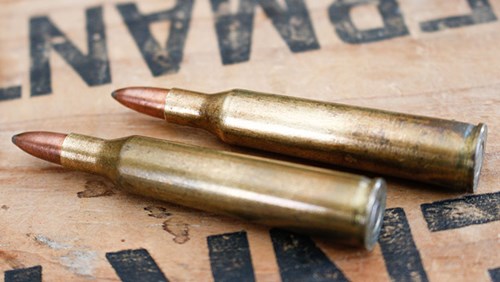 4. .458 Winchester Magnum
The idea of replicating the ballistics of the .450 Nitro Express, in an easy-to-produce bolt action rifle, was a very sound one. However, Winchester's claim has historically fallen short of the mark. The engineers shortened the blown out .375 H&H case to fit in a long-action receiver, and in the same stroke reduced case capacity to the point that it became a problem. If you've ever tried to handload for the .458, I'm sure the thought of compressing powder with a pogo stick (please DO NOT try this, it's humor) has crossed your mind. Look to Jack Lott's full-length design, as it's much easier to achieve the velocities that Winchester intended when handloading, and there are more than enough factory loads available. Almost all of the African Professional Hunters I've met re-chamber their .458 Winchester into a a .458 Lott, or are saving up to do so.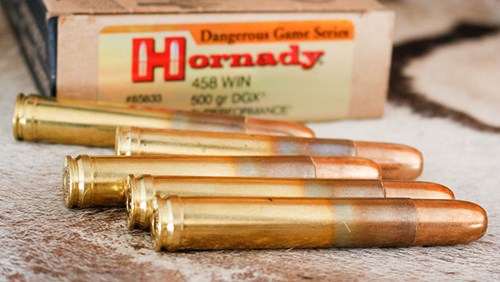 5. .223 Remington
Yes, I said it. Look, the .223 works, and works well for most of its intended purposes. But, I truly believe if the U.S. Government hadn't smiled upon it, the cartridge would have a small fraction of the followers it does today. I hear shooters tell me all the time about how it is a miracle-wrought-in-brass-and-lead, and proceed to boast of its heretofore unheard-of capabilities. I feel, for the hunters, that a .222 Remington is more accurate for close ranges, and the .22-250 Remington has a huge advantage in the velocity and accuracy department at all ranges. The .223, with the right twist rate, can use the heavier 69 and 77 grain bullets, where the slow twist of the .22-250 limits it to 55 or maybe 60 grains tops, but for me, the .223 isn't the Holy Grail of cartridges that so many profess it to be.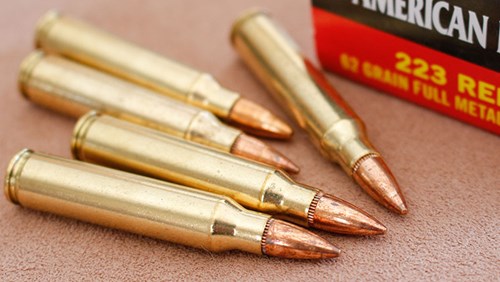 There you have it, take it for what it's worth, and let voodoo curses and author-bashing commence.
Editor's Note: Don't worry, Phil's already covered the industry's most underrated rifle cartridges, too. Check that out right here!