by
posted on December 31, 2015
Support NRA American Hunter
DONATE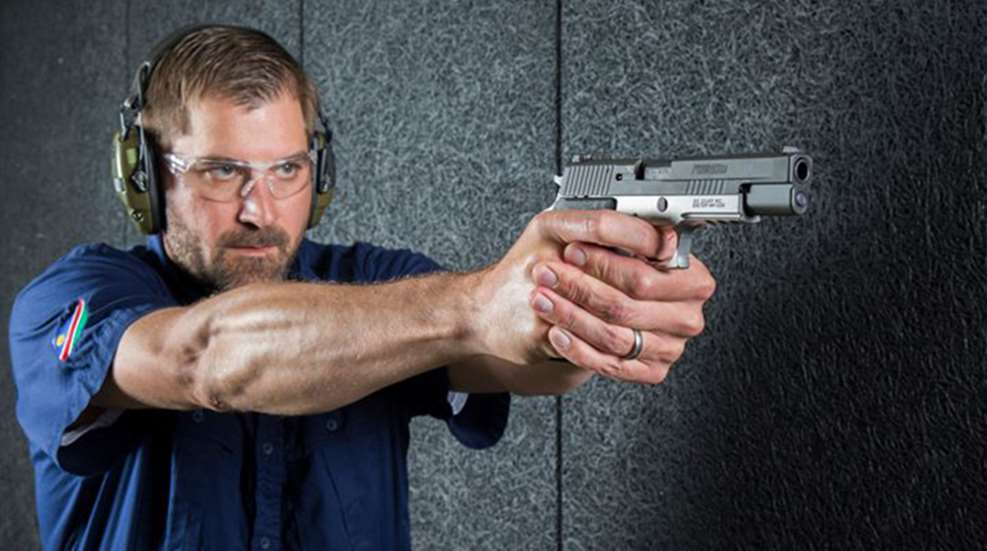 When it comes to portable semi-auto pistols for hunting, there's only one real factory standard cartridge choice: the 10mm auto. With ballistics right on the heels of the .41 Magnum in a much more compact package, the "10-mil" is a legitimate hunting cartridge that would obviously work equally well in a daily carry gun as long as the operator can handle the recoil and muzzle blast. The 10mm was hanging on for dear life a decade or so ago after proving too powerful for the FBI and other law enforcement agencies, until hunters realized its potential. Now, the 10mm has emerged as a popular hunting round for medium game such as deer and feral hogs. If life only allowed me one handgun to do it all, that gun would likely be a 10-mil. Unlike the dark days of the 1990s, several manufacturers catalog handguns chambered in 10mm and hunter-appropriate ammunition is widely available from companies such as DoubleTap, Federal Premium and Cor-Bon. Let's take a look at the top five 10mm semi-autos currently on the market.
Glock 40 MOS
There was a time when the Glock 20 was the only real option if you wanted a brand new 10mm. Smith & Wesson, Colt and others had either stopped making them or were shipping few, if any, guns. The Glock is still one of the most popular 10mms on the market due to the durability and reliability in austere environments—if you're going to carry a gun into the mud and rain and want it to go "bang" every time, it's hard to beat a Glock. The Austrians made the Glock even more attractive to hunters this year with the introduction of the Glock 40 MOS (Modular Optic System). Not only does the pistol allow the user to install a red dot optic such as a Trijicon RMR or Leupold Delta Point without milling a slot into the slide, but it comes with a long slide and six-inch barrel to maximize the velocity of the 10mm cartridge.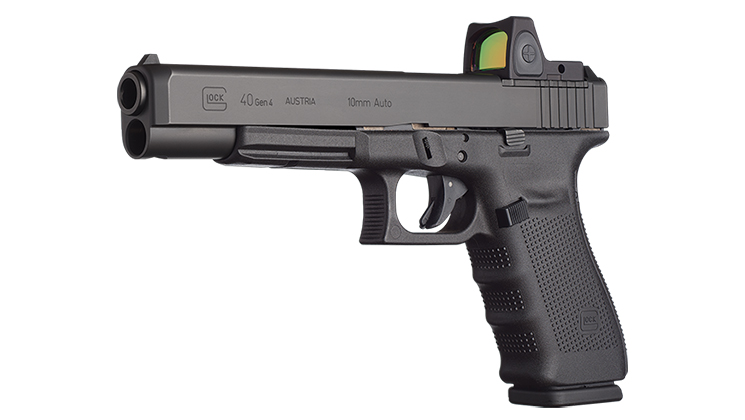 SIG P220
SIG Sauer has never really been seen as a company that caters to hunters, until now. This year, SIG introduced the Hunt Ready P220 handgun chambered in 10mm. This single-action version of the proven P220 handgun comes equipped with a Romeo mini red dot sight installed on the slide and the entire gun is finished in Kryptek Highlander camouflage. G10 Piranha grips come standard. This handgun is literally ready to go out of the box—check the zero of the red dot, practice until you're confident, and head to the stand.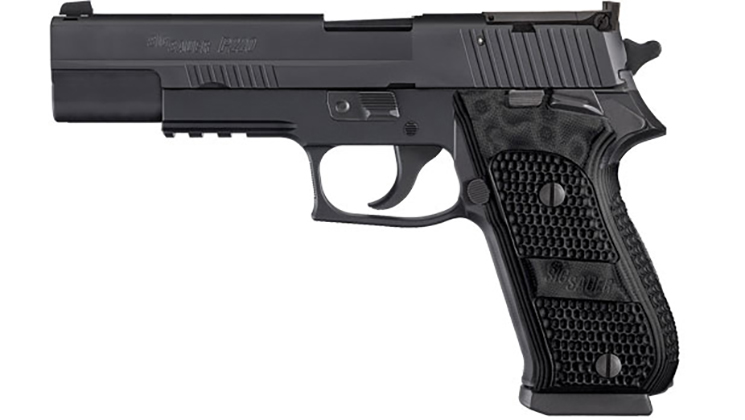 Dan Wesson
Not everyone is a fan of Glocks or SIGs and, for most hunting situations, magazine capacity is a non-issue. For those who insist that the pistol on their hip is as close to John Browning's masterpiece as possible, this Dan Wesson may be up your alley. The Silverback 10mm is built from a stainless steel frame and slide. The slide is left in the raw while the frame is finished in black nitride for a two-tone finish. The tritium sights are adjustable and the handgun features all of the upgrades that you'd want in a 1911: beavertail grip safety, extended safety, checkered frontstrap and mainspring housing. This gun isn't cheap, but good 1911s rarely are.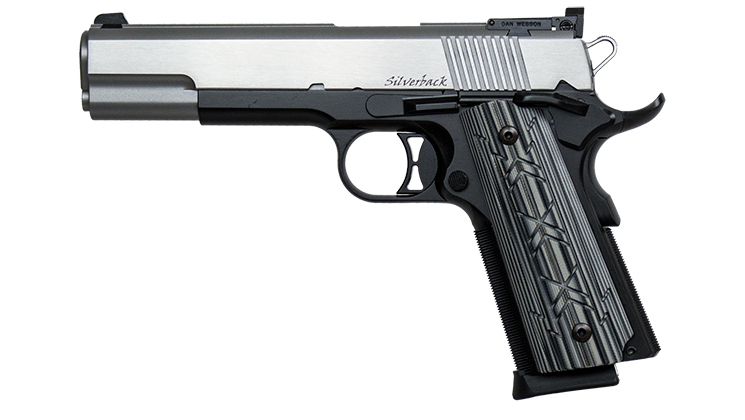 Kimber Eclipse Custom II
1911 lovers have more than one gun to choose from when it comes to the 10mm and Kimber's Eclipse is a strong option. This full-size stainless steel handgun is ideal for an outdoorsman or rancher who straps a pistol on and wears it everywhere. The gun carries like a standard 1911 but has the superior 10mm ballistics for use on everything from predators to big game. The fixed tritium three-dot sights could come in handy in low light situations and are especially good if this gun will see double duty for defensive carry.
Zev Technologies Pig Slayer
Zev Tech in Oxnard, CA specializes in customizing Glock handguns. The company's services run from producing parts such as drop-in triggers to all-out custom builds with no expense spared. The "Pig Slayer" is a classic example of the no-stone-unturned type of build, with nothing left of the original Glock 20 but the highly-modified frame. Zev's ability to improve the shooting and handling characteristics of Glock handguns is unmatched; these guns simply must be shot to be appreciated. A full-blown custom handgun such as this can run north of $2500, but their trigger kits start at under $200 and will make a huge difference in your ability to shoot your gun to its potential.