by
posted on January 1, 2020
Support NRA American Hunter
DONATE
HSM Ammunition celebrated its 50th anniversary last year, and while it's now got half a century of ammunition-manufacturing experience under its belt, it hasn't been resting on its laurels.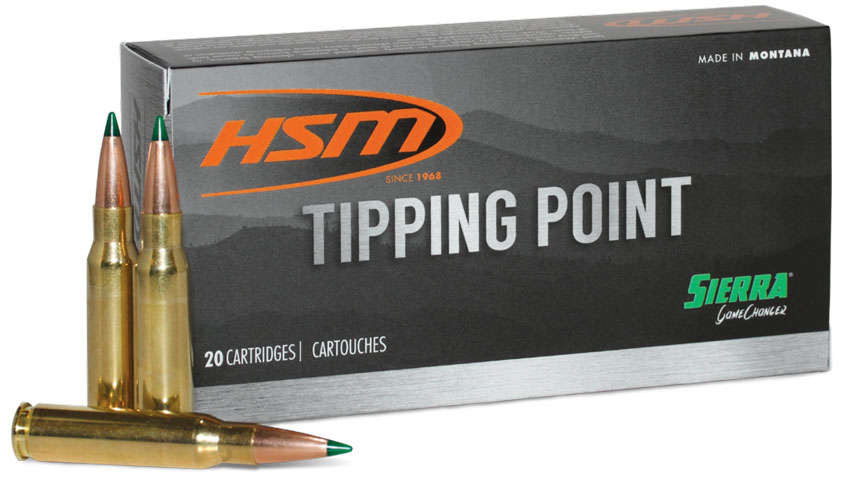 In 2019, HSM introduced its latest line of hunting ammo—Tipping Point—available in nine loads: .243 Win., 6 mm and 6.5 mm Creedmoor, .270 Win., 7 mm-08 Rem., 7 mm Rem. Mag., .308 Win., .30-06 Sprg. and .300 Win. Mag. HSM Ammunition's Tipping Point is topped with Sierra's GameChanger bullet, which looks shockingly similar to its MatchKing bullet. Why? Because the GameChanger essentially is a redesigned MatchKing. Sierra engineers, and most shooters in general, have known about the accuracy potential of the famed "SMK" (Sierra MatchKing) bullets for quite a while now.

Sierra engineers have recrafted this bullet using a hollow-point design for quick expansion, and added a green tip for improved ballistic characteristics. The jacket is made of gilding metal—a mix of 95-percent copper and five-percent zinc. More importantly, to ensure the bullet stays in-tact upon impact, the GameChanger features a unique antimony lead-alloy core with a copper jacket, that's .001˝ thicker than the original SMK bullet. While one one-thousandth of an inch doesn't sound like much, any extra thickness on a game bullet helps the bullet stay composed at high velocities. One of the other crucial design elements contributing to the SMK's renown, and echoed by the Tipping Point, is its boattail.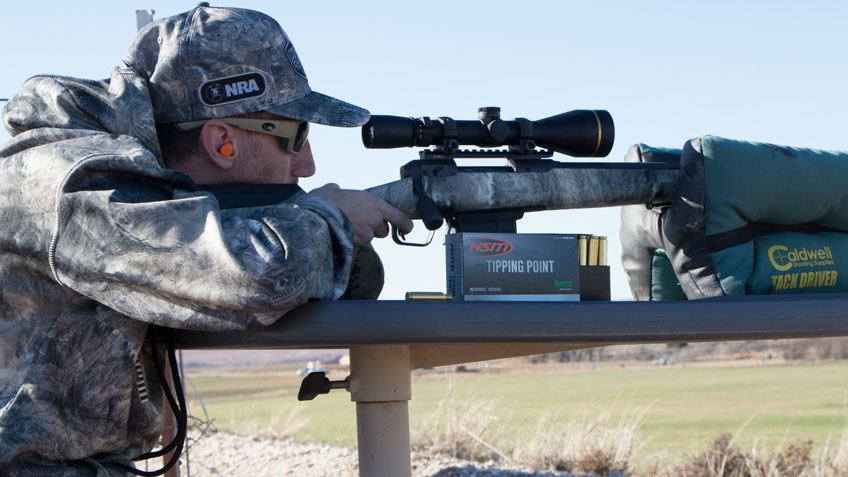 Jeff Marshall, Sierra's engineering manager, simply said of the bullet, "The result is a super accurate and tough game bullet."

For all loads, HSM's website recommends a zero of 100 yards (a recommendation by which I abided). However, because each bullet has a high ballistic coefficient, especially for the bullets' respective weights, a 200-yard zero isn't out of the question.

For testing, I opted for three of the most common short-action cartridges: .243 Win. (fired through a Ruger American Rifle Predator with a 22-inch barrel), 6.5 mm Creedmoor (fired out of our own 20-inch barreled Remington Model 700 American Hunter rifle), and .308 Win. (from an AR-10 with a 16-inch barrel, in which the ammo reliably cycled the direct-impingement action).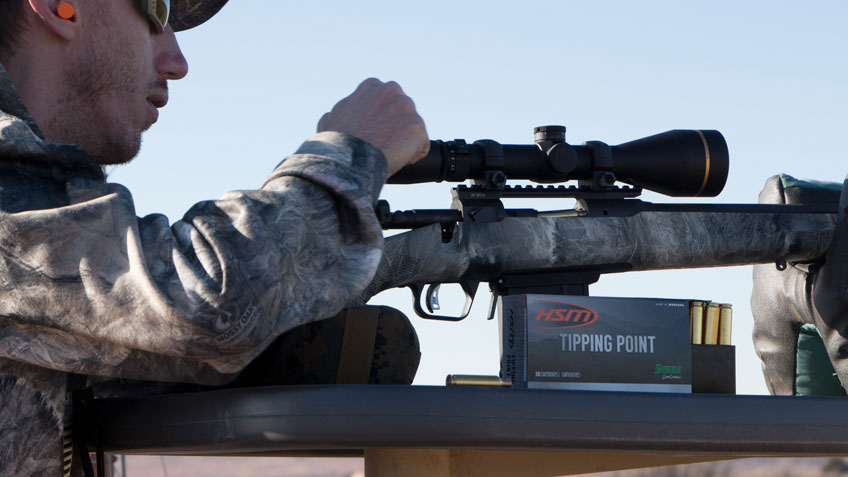 HSM's website lists an advertised velocity of 3256 fps with 2,119 ft.-lbs. of energy from the 90-grain .243 Win. load, 2820 fps with 2,295 ft.-lbs. with the 130-grain 6.5 Creedmoor load, and the 165-grain .308 Win. load produces 2743 fps and 2,756 ft.-lbs. of energy. For each load out of my test rifles, I achieved an average of 3143 fps, 2674 fps and 2523 fps, which translates into 1,974, 2,064 and 2,332 ft.-lbs. of energy, respectively. Groups were MOA or better, as well. I was even able to hit steel at 500 yards from a bench simply using hold over with no BDC reticle in fairly quick succession.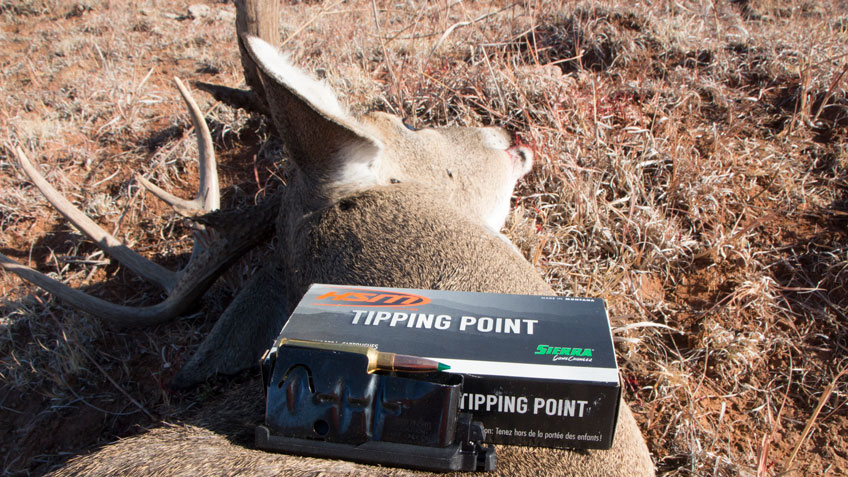 As far as field performance goes, I took HSM's Tipping Point ammunition on a whitetail hunt just before Thanksgiving, and shot my biggest buck to date with it, as well as a very hefty doe. The buck, shot at 90 yards with a Savage Axis II Overwatch in 6.5 Creedmoor, didn't take a step. He collapsed on the spot, kicked a couple times, and that was all. The doe ran 40, maybe 50 yards tops and crumpled. I'll admit, I hit her a tad far back (still hit the vitals, but clipped the back edge of the lungs rather than center punched them). Either way, both bullets fully penetrated with the broadside shots, and the extra jacket thickness prevented the bullet from coming apart like most match bullets do when contacting denser-than-paper material at high velocities. Additionally, bloodshot meat around the entry and exit wounds wasn't much at all, so if you're looking to salvage all the meat you can from your game, these bullets will cause minimal damage.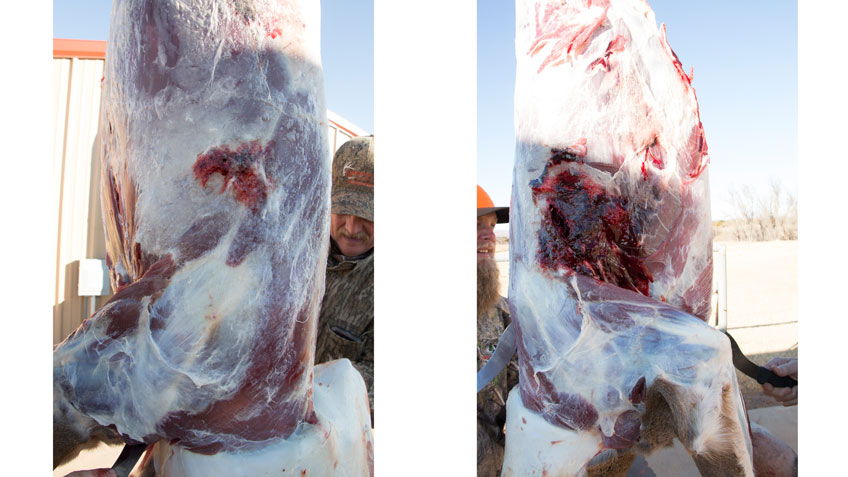 If you're still not sold, maybe this will be the tipping point for you: Tipping Point just like all other HSM ammunition, is made in the good ol' U.S.A.; Tipping Point specifically is made in Montana.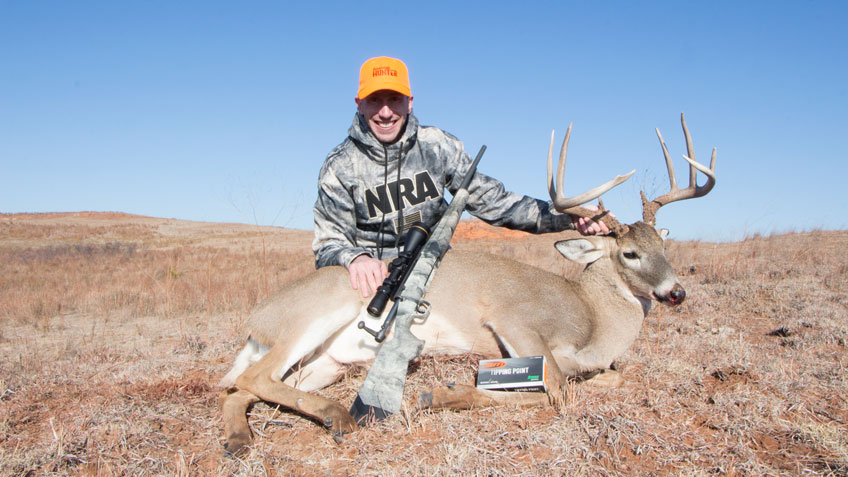 A 20-round box of Tipping Point will run between $29.99 and $45.99. For more information on the new game-changing Tipping Point ammo from HSM, visit hsmammunition.com.

Additional Reading:
Top 7 Deer bullets for the .308 Win.