by
posted on January 23, 2019
Support NRA American Hunter
DONATE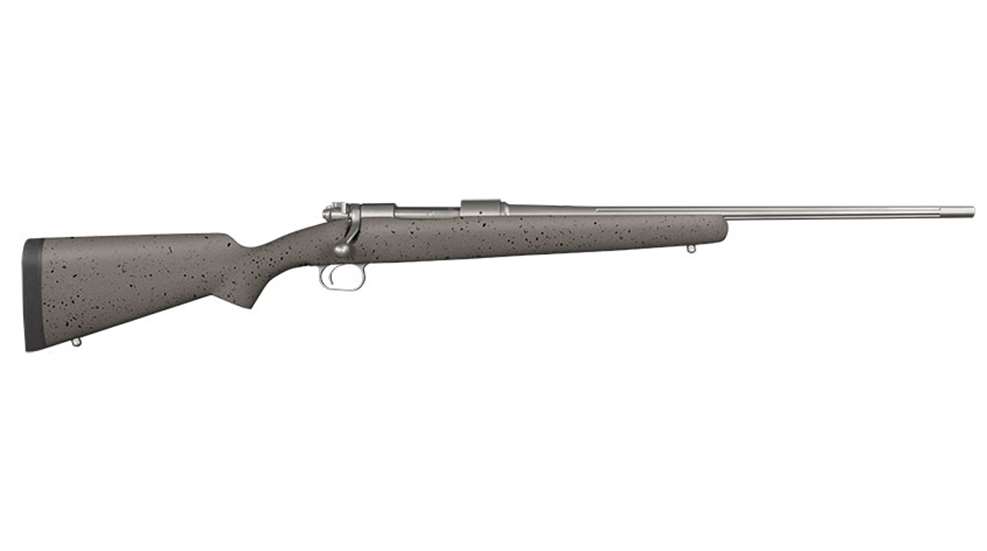 Montana Rifle Company's controlled-round feed Model 1999 cast action borrows elements from two classic bolt-action designs—Winchester's Model 70 and Mauser's Model 98. The company's newest rifle, the Xtreme Ascent Rifle (XAR) combines the Model 1999 action with a featherweight contour, button-rifled and hand-lapped fluted barrel and a durable synthetic stock to create a rugged hunting gun that's light enough to carry in very steep country.
Wilderness hunts are oftentimes rough on a rifle, but the XAR comes with a stainless barrel and action with a satin stainless finish and an MRC premium lightweight synthetic stock, so this rifle is virtually impervious to the elements. The action is aluminum pillar and glass bedded for premium accuracy.
Like other Montana Rifle Company rifles, the XAR comes with a three-position wing safety and a smooth adjustable pre-'64-style trigger set from 3 to 3.25 pounds at the factory and features a wide, smooth trigger face. The rifle is available in right or left-handed versions, so southpaw shooters are in luck.
The receiver is drilled and tapped for mounting scope bases, and the synthetic stock comes in grey with black epoxy accents. It's a good-looking rifle, and it's also very light: in short-action chamberings the Xtreme Ascent weighs just 5 pounds, 10 ounces, and the long-action model weighs 5 pounds, 14 ounces.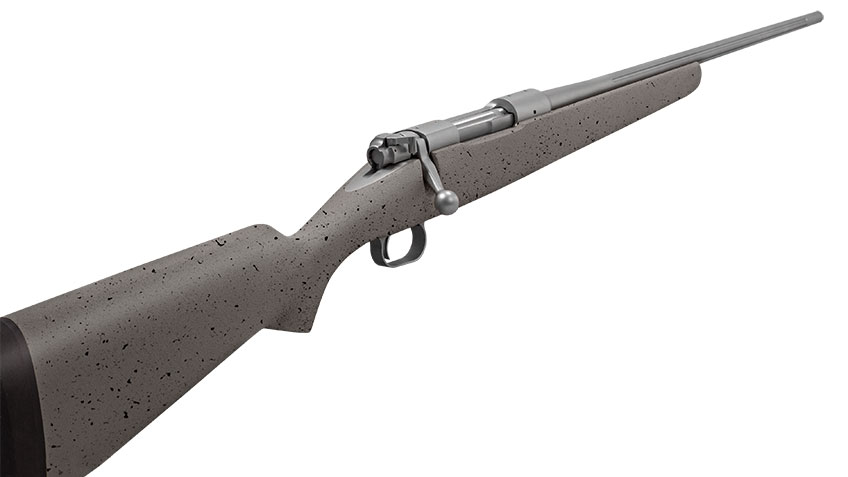 Available chamberings include .243 Win., 6.5 Creedmoor, .270 Win., 7mm-08 Rem. and .308 Win. The .243 Win. comes with a 22-inch barrel, and the other chamberings are equipped with 24-inch barrels. These keep overall length relatively short, ranging from 42.5 to 45 inches. This means that, in addition to serving as a mountain rifle, the XAR is also well-suited for hunting in dense woods, or from a treestand or blind where short, maneuverable rifles are beneficial and practical.
While the Xtreme Ascent Rifle isn't cheap—MSRPs range from $1,699 to $1,975—it's an extremely well-built rifle, and fairly priced considering the quality of the workmanship and the minimalistic weight. The bolt stroke is smooth, there's very little slop and the fit and finish are on-par with rifles costing much more.
While the XAR is not chambered in particularly recoil-heavy cartridges, the company's Decelerator pad helps mitigate recoil, making this an extremely manageable, comfortable rifle to shoot. It comes with a long list of high-end features, and seamlessly combines the reliability of the time-tested controlled feed action with modern materials and design. Even though it's billed as a mountain rifle, it's versatile enough for a wide range of hunting in any weather.
For more information on the new Montana Xtreme Ascent Rifle, visit montanarifleco.com.