by
posted on January 23, 2019
Support NRA American Hunter
DONATE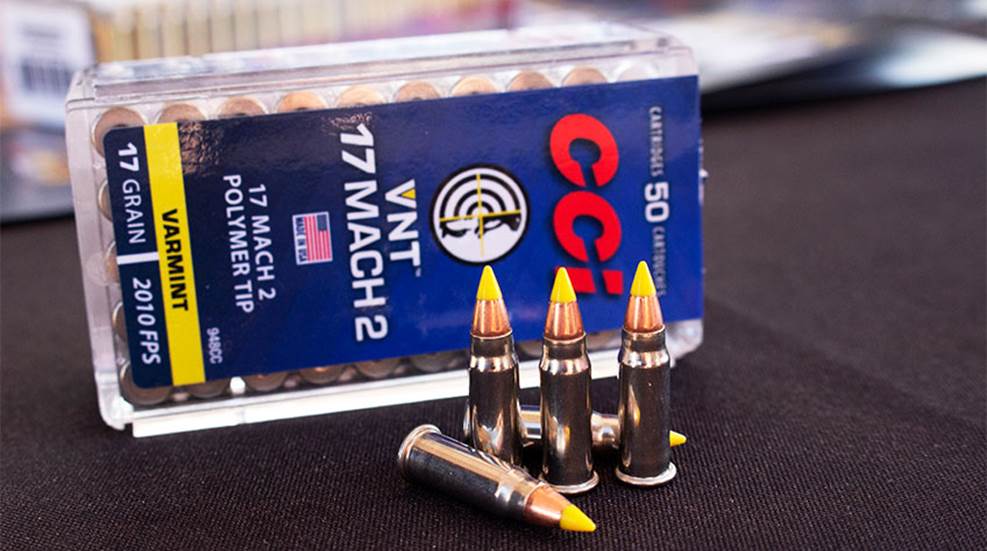 Last year saw the release of CCI's .17 HMR load with the Speer VNT bullet; the polymer tip helps to retain velocity at further ranges, and the thin, frangible jacket gives near-explosive performance on game. For 2019, CCI has expanded the line with two new offerings: the .17 Mach 2 and the .22 WMR.
Now, I'll be the first to admit that the .17 Mach 2 probably doesn't have the biggest following of the rimfire cartridges, but if you've ever spent a bit of time with one, you, like me, might have made a new friend quickly. As for the .22 WMR, I don't think there are many shooters that would deny loving the .22 Mag; it is flat-shooting, hard hitting cartridge, which can flatten a woodchuck or end a coyote's fawn-eating career.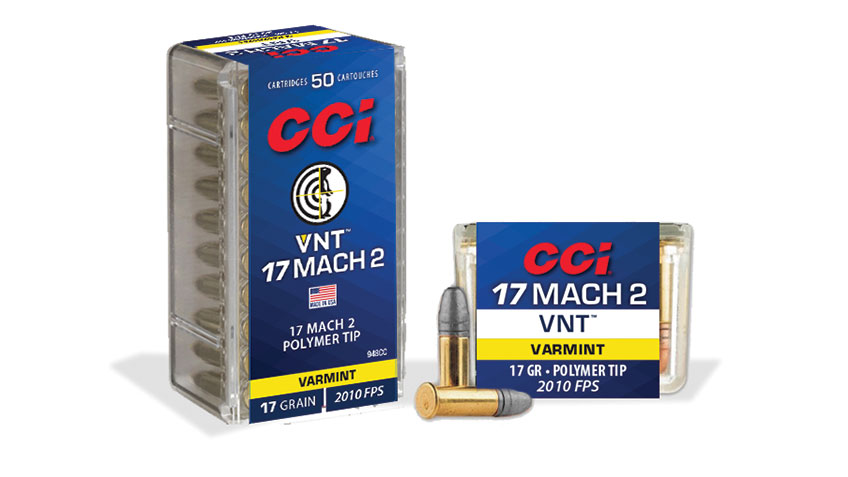 CCI's rimfire ammunition has an impeccable reputation; their priming is utterly reliable—there's nothing more aggravating than that sharp "click" once the trigger breaks—and their diverse line of ammunition has served me well for decades. My dad is a huge fan of the .22 Magnum, and his well-worn (that is as kindly as I can describe that poor rifle) goes with him everywhere, whether ridding the garden of pests or protecting his chickens from predators. He swears by CCI ammo, and is eagerly awaiting delivery of the new CCI VNT offerings. Woodchucks stand no chance.
For the varmint hunter who does most of his or her work within 100 paces, using either one of these rimfire cartridges makes all sorts of sense; they are easy on the ears, as well as on the wallet, yet extremely effective within that range.
The .17 Mach 2 ammo uses a 17-grain VNT bullet at 2010 fps, and the .22 WMR ammo uses a 30-grain VNT at 2200 fps. Both cartridges come in 50-round boxes with an MSRP of $10.95 and $15.95, respectively.
For more information, visit cci-ammunition.com.