Support NRA American Hunter
DONATE
Rig'Em Right, has announced its latest hunting blind collection, the HydeOut. This collection showcases the first ground blind ever available in Gore Optifade Concealment patterns. HydeOut is available in three sizes: HydeOut XL, HydeOut, and HydeOut Go, and comes in two Gore Optifade Concealment patterns: Subalpine and Timber.
The new HydeOut collection offers a functional and comfortable way to stay hidden in the field when it matters most. HydeOut XL has room for two people, HydeOut has room for one, and HydeOut Go is a bifold panel blind designed for the run and gun style hunter. The HydeOut sports an Optifade Concealment interior ensuring you'll disappear inside without the need to wear black. The silent entry and exit system plus one-way mesh windows keep you unseen, and 360 degree views mean you'll be in position wherever your target comes into sight.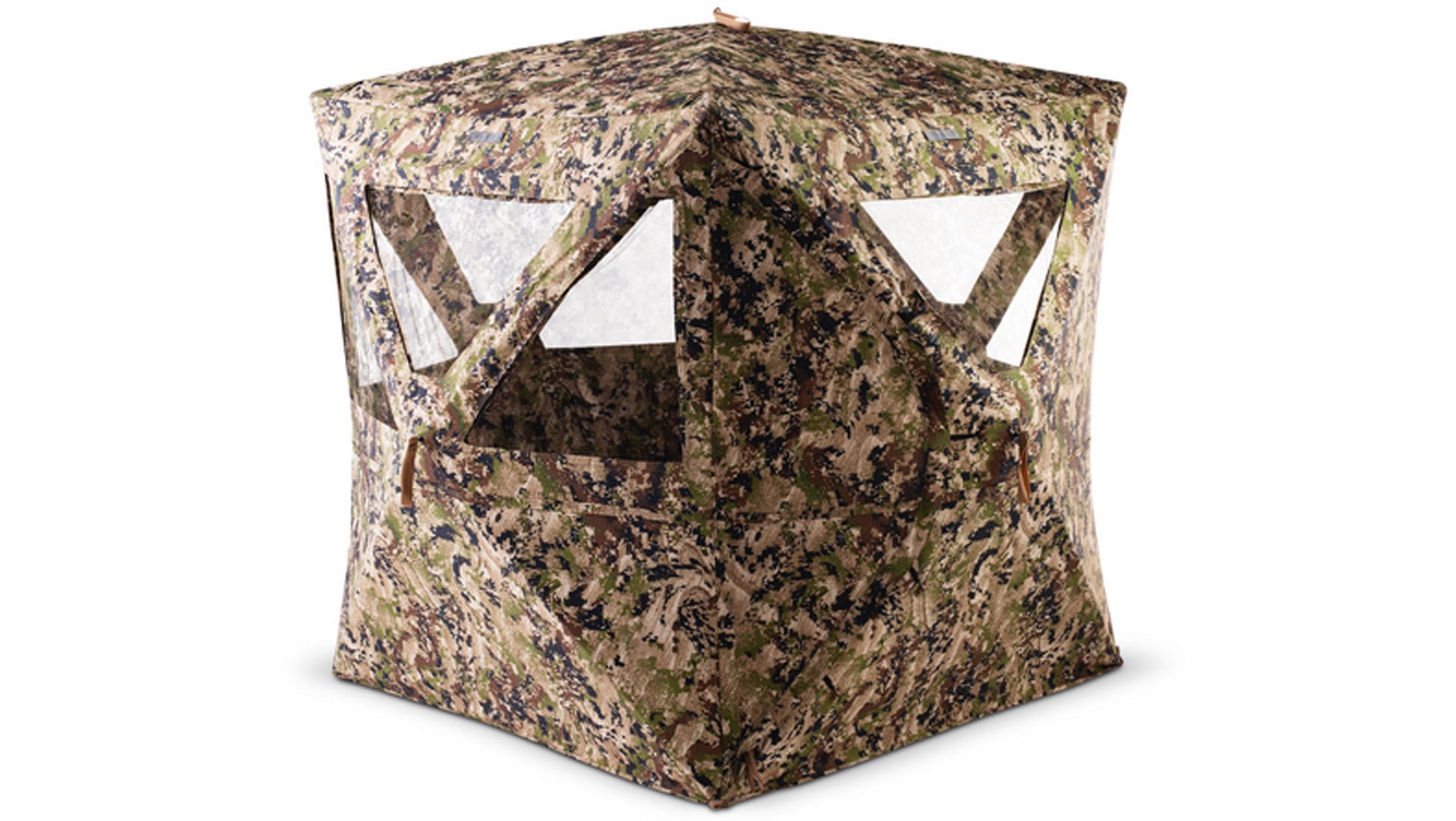 "We've been making premium waterfowl gear for nearly 16 years and, while we'll continue to do just that, it's time to expand our product offerings," said Rig'Em Right founder & president, Matthew Cagle. "The Rig'Em Right brand stands for innovation and quality, and through our long-standing partnership with the awesome folks at Sitka Gear, we're thrilled to introduce The HydeOut collection. The HydeOut blinds are perfect for turkey, antelope, whitetail, and other big game hunts. This new category means new hunters, new friends, and a whole lot more fun."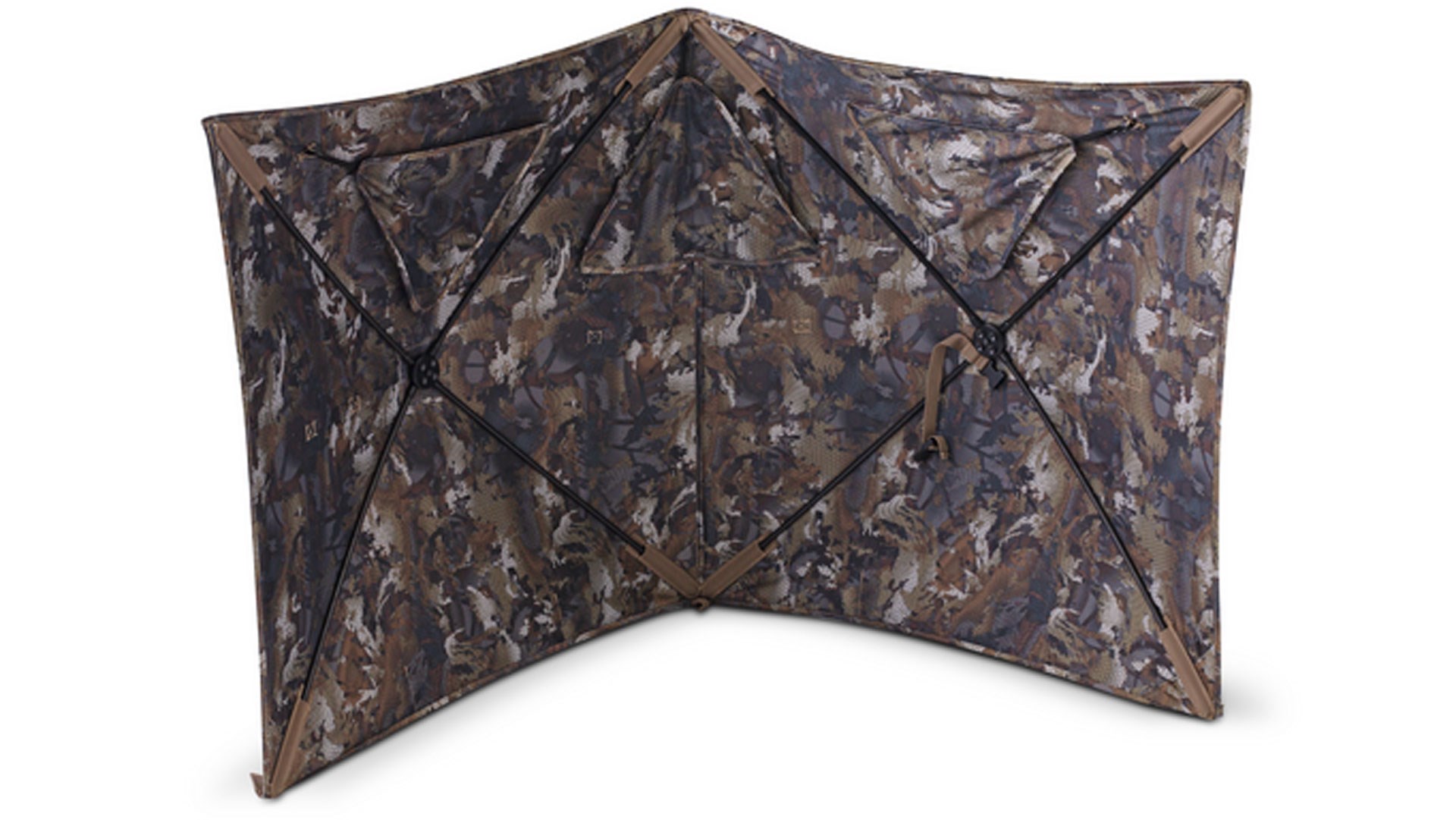 HydeOut features a variety of hunter-friendly components including high-visibility attachments that make adjustments easier in low light, convenient straps for added vegetation and extra concealment, a heavy-duty frame, an orange center hub making for easy set up, and removable reflectors on all sides, keeping the blind easy to locate in the dark.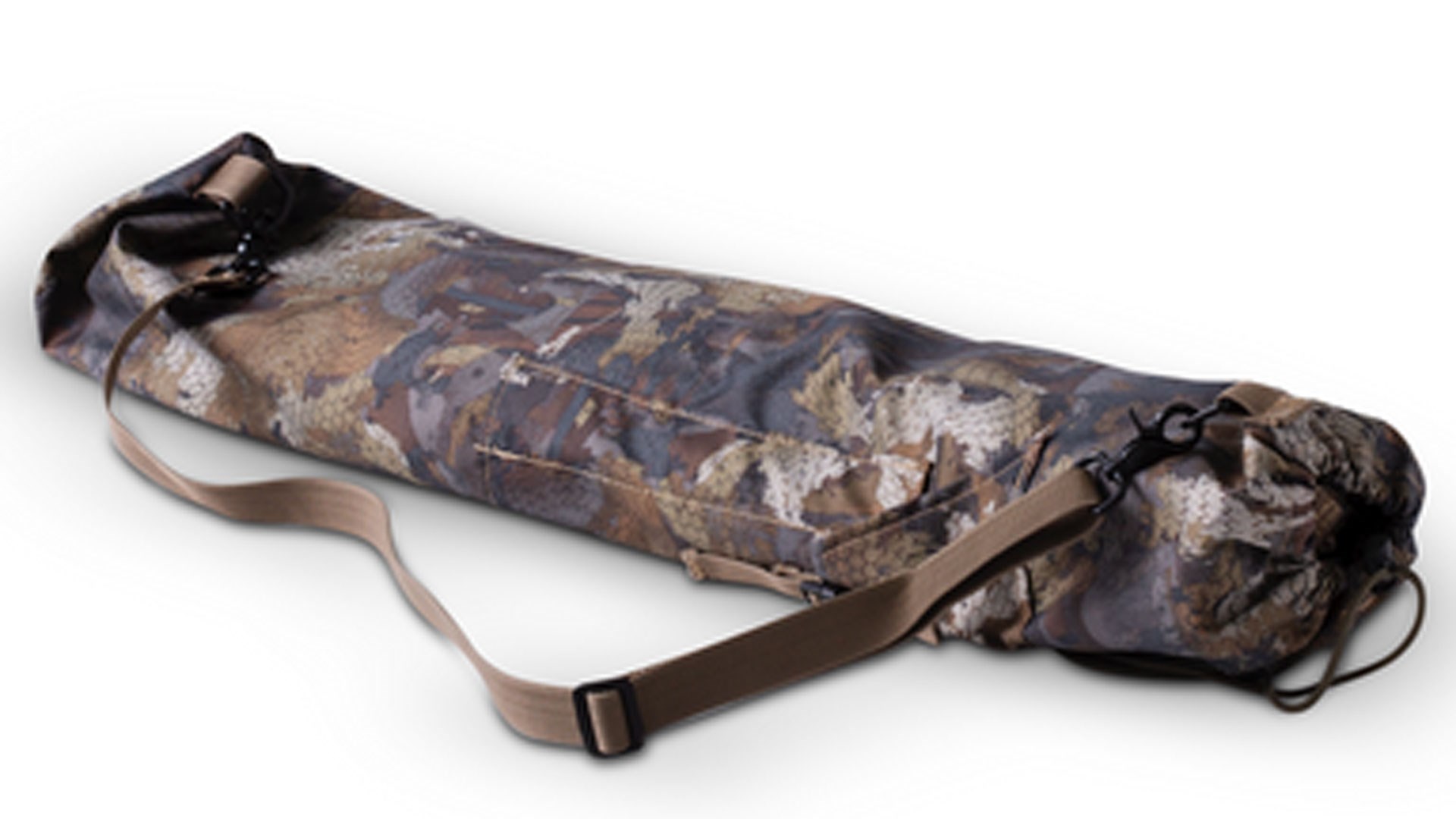 "Our partnership with Rig'Em Right has been extremely collaborative and we're very excited for the first-ever ground blind with Gore Optifade Concealment inside and out," said Chris Derrick, Sitka Product Manager. "The unique design allows hunters to ditch black and to be more versatile in their pursuit wearing Optifade gear both in and out of the blind."
HydeOut is available in retailers across the country, and online at rigemright.com, where information ont he science behind Opifade can also be found. MSRP: $139.99