by
posted on June 26, 2018
Support NRA American Hunter
DONATE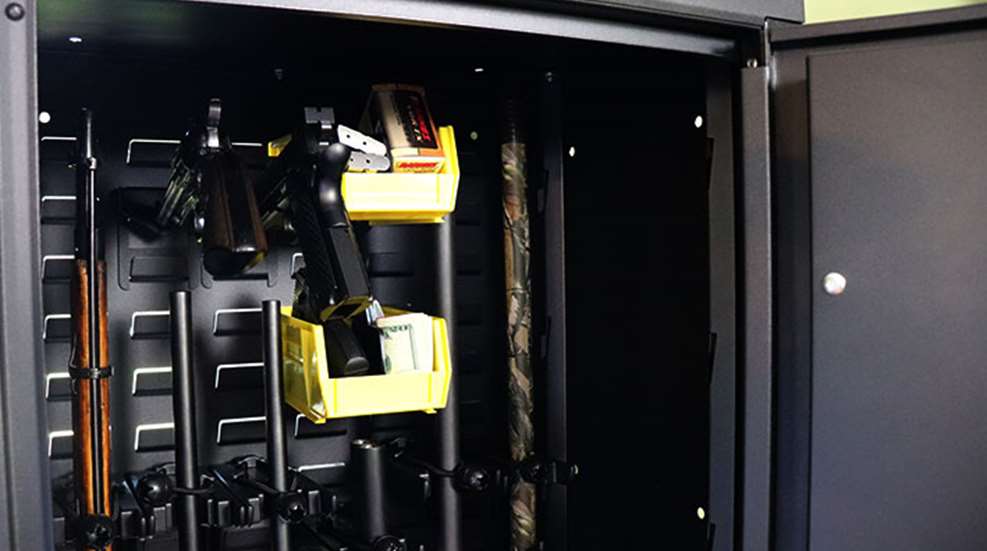 Did you know that the majority of damage to firearms actually occur in gun safes? Many gun safes aren't designed to properly store firearms. I have a 5-gun safe at home that currently has a shotgun, four rifles, five handguns (four of which are stacked on top of one another) and a stack of important papers. It's safe to say that my safe is over packed. The truth of the matter is that having that many guns in a small safe is why my Remington 870's wood stock is getting damaged.
This is where SecureIt comes in. Originating from a military background, the company built custom gun rooms and cabinets for the Department of Defense and military bases. Now, SecureIt has branched out into the civilian market, offering multiple innovative gun storage options.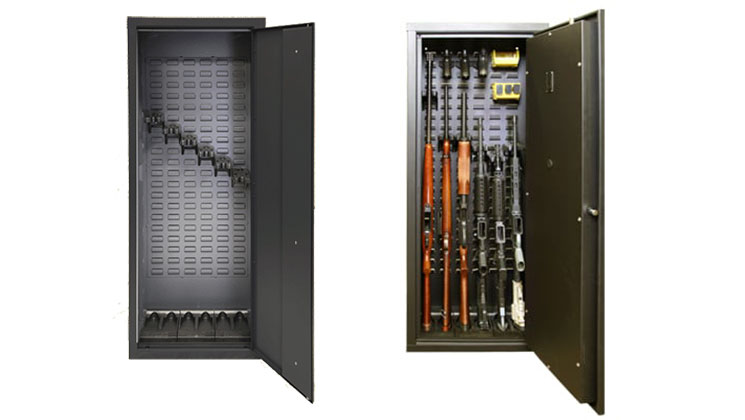 Traditional gun safes are typically extremely heavy and hard to move, and many don't protect your firearms from theft or fires. SecureIt's Agile series is a premium, heavy-duty gun storage system that can do everything a traditional gun safe can do without being overly heavy and difficult to move. The series comes in two sizes, the Agile 52 and the Agile 40, with the Agile 40 designed to stack on top of the Agile Model 52. The Agile 40's keypad is located at the bottom of the door, making it easy to reach when in the stacked configuration. The SecureIt Agile 52 has an MSRP of $599, and the Agile Model 40 has an MSRP of $499. SecureIt also offers a Quad Combo Kit that includes two Agile Model 52s and two Agile Model 40s for $1,859.  
The Agile Model 52 is 52 inches tall, 20 inches wide and weighs 105 pounds. It can comfortably fit six long guns (up to 50 inches in length) or 24 handguns. The Agile Model 40 can fit 6 long guns (up to 38 inches in length) or 24 handguns, and is 40 inches tall, 20 inches wide and weighs 90 pounds. Both models have a 15-inch depth.
I decided to give the Agile Model 52 a try, and it's now my favorite gun storage system. It arrived in a flat box that included the steel cabinet, louvered back panel grid, the Cradle Grid system and three stock bases. It only took about 45 minutes to put together, and the only tool necessary for assembly is a 10mm wrench. Once together, we were able to easily set up the two-part Cradle Grid system, which allows for your long guns to rest comfortably in the cabinet and have enough space in between them to prevent damage. You no longer need to pull out or shift other guns in order to get the one you want out safely. SecureIt also offers a full line of accessories that you can use to organize your gun cabinet, such as small, medium and large bins, shelves, magazine holders, storage trays, and a series of pistol pegs that fit any caliber handgun.
The keypad on the Agile Model 52's keypad is run off a 9 volt battery that gets installed in the back of the door. You receive two keys to unlock the door should the battery die and you need to replace it. The keyhole is hidden behind the Agile nameplate to throw off anyone trying to break in. While the Agile Model 52 is advertised as having a six long gun capacity, I am currently storing two shotguns, three rifles, five handguns, three sets of hearing protection, four boxes of ammo, three holsters, five handgun magazines, two rifle magazines and a pile of pocket knives. I even have space left over—if I had another pistol peg or small bin I could fit a few more things in there.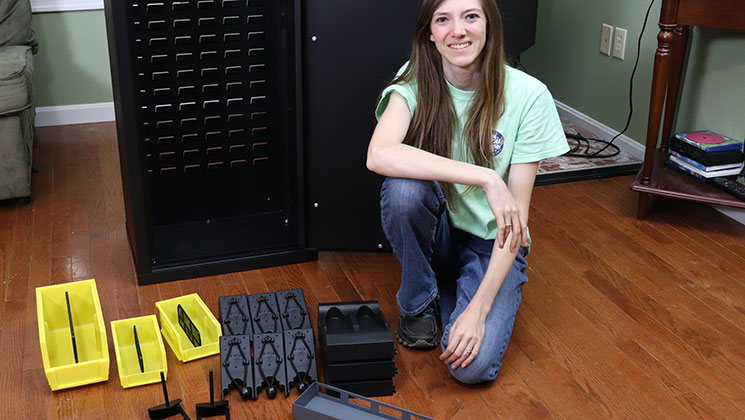 I'm not sure I'll ever go back to a traditional gun safe now that I've gotten the chance to use a SecureIt gun cabinet. They are built tough and easy to move. While the SecureIt Agile gun cabinets are not fire rated, neither are many traditional gun safes (For more information from SecureIt on gun safe ratings, click here.) I'd recommend SecureIt gun cabinets to anyone in the market for a convenient, reliable firearms storage system.