by
posted on September 14, 2017
Support NRA American Hunter
DONATE
Jagdhund means, "hunting dog" in German. It's also the brand name of an Austrian company known world wide for traditional hunting clothes made from all-natural materials like wool, camel hair and cotton. XJAGD, Jagdhund's sister company, uses more modernized intelligent materials and together they offer some of the best head to toe hunting gear in any country. I've been interested in Jagdhund gear for sometime but an ocean has separated us. However, Jagdhund and XJAGD products are now available in America exclusively through Bessemer, Ala. based Steyr Arms. I wanted to try this gear out and really put it to the test.
Africa remains a premier proving ground for hunting gear. The African climate, countryside and bush can be demanding on clothing and the humans they cover. I recently spent a month there testing a variety of products from Jagdhund-USA. Here are my top five, tested, vetted and highly-recommended picks.
XJAGD Buffalo 2 Jacket
We experienced sub-freezing temperatures, high winds and rain during our June safari in the Northern Cape, and my son and I both were astounded at how well the Buffalo 2 Jacket protected us from both. It has four zippered pockets, two internal pockets and a unique binocular retaining strap. The wool soft-shell with a membrane is breathable, there are abrasion-proof CORDURA reinforcements and a comfy fleece lining. The jacket has a chin protector, two-way zipper and protection over the back of the hands. It's constructed of 52 percent polyester, 36 percent wool, 10 percent polyamide and 2 percent polyacryl. It might be the best cool to moderate weather hunting jacket ever. MSRP: $396.95.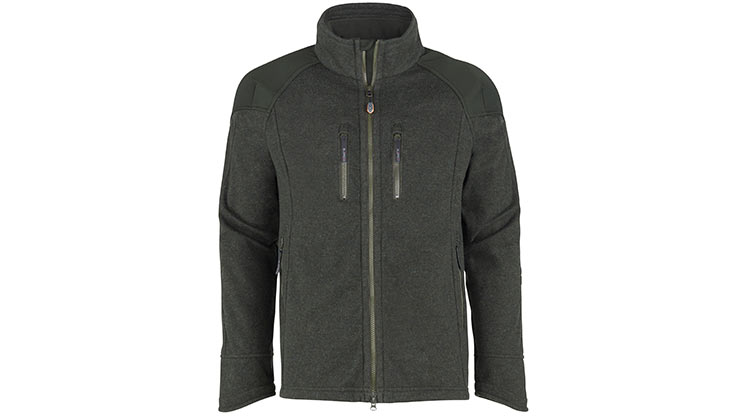 Jagdhund Schöpfle Boots
During my dozen safaris I've seen several brand name boots fail miserably. The African terra firma is not all sand and grass; there are thorns long enough to poke through your feet, and rocks rougher than a coal miner's hand. I took a chance on the Jagdhund Schöpfle boots and wow! They're designed for the hills and lowlands, and weigh slightly less than a pound and a half. Warm in cold weather and cool it hot, they're water resistant, breathable and have an aniline leather lining. They also have reinforcements in the heel and toe but wear like sneakers while protecting your feet like armor. MSRP: $273.95.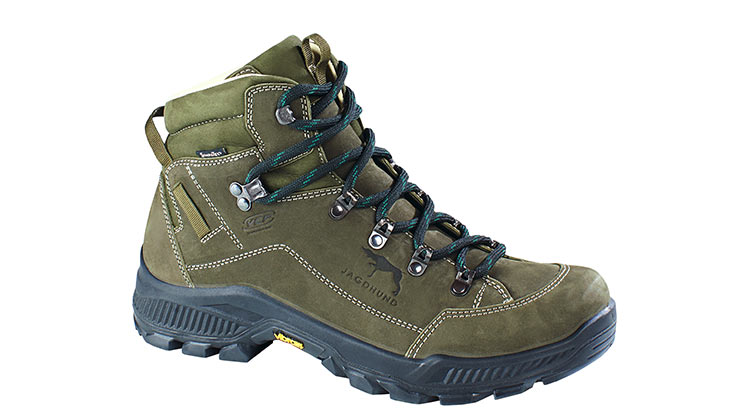 XJAGD Short Function Socks
I'm a sock snob and those that don't breathe are a recipe for bacteria and blisters. When I left home for basic training in 1984 my father's advice was to take care of my feet. I wish I'd had these socks then. Made with ADVANSA Thermo°Cool and merino wool, these socks include an elastic arch support, reinforced toe and heel, a ventilation mesh panel, elastic ankle support and ankle flex. The 35 percent polyamide, 27 percent polyester, 24 percent polypropylene, 12 percent wool, and 2 percent elastane construction are an ideal blend for all day comfort and long lasting service. After more than a 100 hundred miles on two pair; take my money. MSRP: $39.95.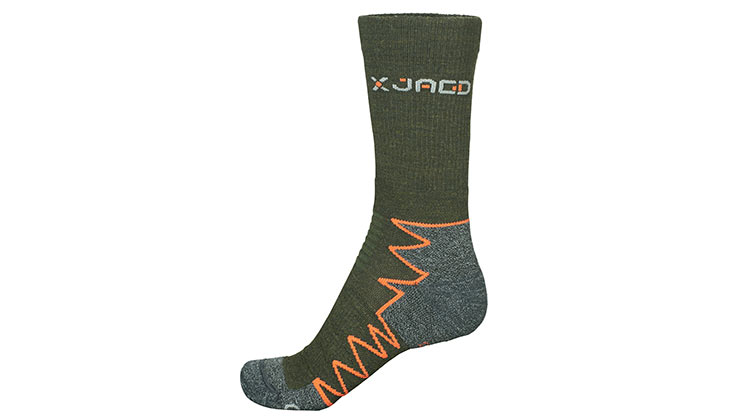 Jagdhund Wattens 2 Pants
Too many modern hunting pants are just ill conceived jean-like britches splashed with a camo pattern. The Wattens 2 pants from Jagdhund are a well thought out hunting accessory and comfortable. These 99 percent cotton pants look as good on the street as they do in the field but what really sets them apart is the pocket configuration. In addition to the common waist pockets there's a standard cargo pocket on the right side and radical multi-function pocket on the left, with loops for spare ammo and an elastic pouch for a smart phone. They were engineered for the field but are so comfortable and classy enough for everyday wear. MSRP: $117.02.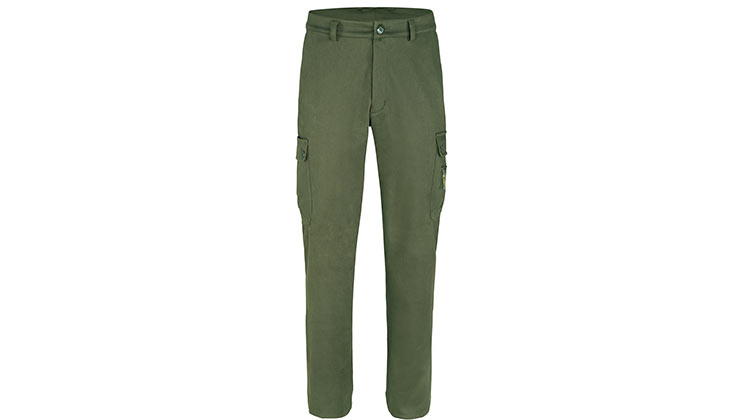 XJAGD Herren Waterbury Jacket
Outdoorsmen are not always hunting. Sometimes they're doing outdoor stuff and need a protective outer shell that looks good. I've only had a couple jackets that became everyday wearable and this is one of them. With its soft-shell laminated this jacket is waterproof, windproof, lightweight, breathable and is lined with an incredibly soft fleece. There are three zip pockets, a much appreciated chin protector, two-way zipper and back extension. Though not a hunting jacket, this 94 percent polyester and 6 percent spandex sporty outer layer is great for the range or general-purpose outdoor chores. MSRP: $262.95.