by
posted on July 30, 2014
Support NRA American Hunter
DONATE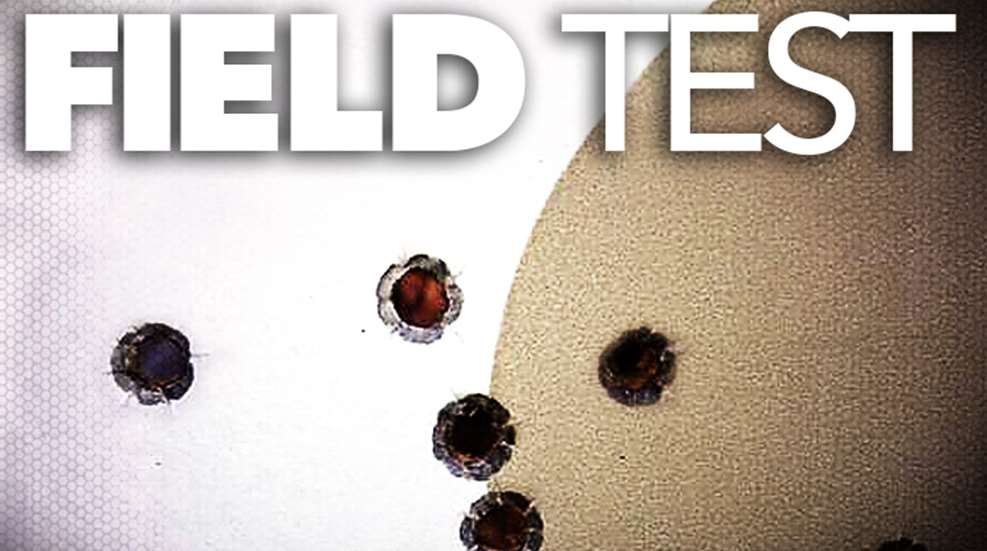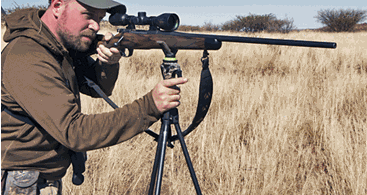 In order to get the steadiest support from shooting sticks, they have to fit you correctly and sit solidly on the ground. As obvious as that may sound, it isn't always the case. Slopes and rocky terrain can be problematic. Increasing or decreasing the spread of the sticks so they fit your stance can be awkwardly time-consuming and make them less than stable. Using the Primos Trigger Stick Jim Shockey Tall Tri Pod for two weeks in Namibia, though, showed me it addresses all these concerns and more.
The Trigger Stick Tall Tri Pod is, in a word, adaptable. Let me add another and call it quickly adaptable. The "Tall" descriptor means the telescopic aluminum legs extend to a maximum height of 62 inches. They collapse to a minimum height of 24 inches. This range fits just about any shooting position in the field except prone. The trigger part of the Trigger Stick makes adjusting the height quick and easy. Simply pull back on the lever located under the V-shaped yoke with your index finger, like it is a trigger, to raise or lower the tripod. It will adjust through the entire range of height in about a second.
Here's the best part: Each leg adjusts independently. If you're shooting over uneven terrain and need one leg shorter than the others for a solid rest, just squeeze the trigger on the tripod and apply downward pressure until it sits level. Plus, since the legs telescope, you don't have to widen or narrow their spread to achieve the right height for your stance, and you can fine-tune it with the rifle shouldered thanks to the convenient trigger mechanism. Flipping a switch on the side of the yoke support locks the trigger to prevent unintentional adjustment.
The yoke rotates 360 degrees, and it's removable. Twisting it off reveals nested studs with 1/4x20 and 3/8x16 threads, turning the Trigger Stick into a spotting scope or camera tripod. With an MSRP of $195.95, the Trigger Stick Jim Shockey Tall Tri Pod costs more than shooting-specific tripods, but its versatility allows it to serve in roles beyond just supporting a gun. (Bipod and monopod models are also available, starting at $60.95.)
In Namibia, I was stable enough with the Trigger Stick to feel confident using it, instead of a bench, to zero a well-used Kimber .22 before hunting jackals. My hunting partner JJ Reich and I killed about a dozen antelope with the help of the Trigger Stick, but PH Jamy Traut wouldn't let us leave the country with it. I think his future clients will appreciate that.