by
posted on January 6, 2016
Support NRA American Hunter
DONATE
Pradco Outdoor Brands are off to a great start this new year with their four prime hunting brands. Here's the scoop.
For starters, Knight & Hale has launched more new products for 2016 then they have in the last five years combined. From easy-to-use Beginner 3-Pack mouth calls featuring different specialized cuts to the Widowmaker 2 turkey tube call, the Switchblade 3-in-1 box call and Dual Threat glass and slate pot call, hunters' backs are covered, and these are just a few additions in the turkey line. Come deer season, you'll be grabbing the new Arrowhead multi-call or The Natural, a new grunt call for the hunter who appreciates craftsmanship in the form of a hand-polished wood tube. for more news the company just partnered with Michael Waddell and the "Bone Collector" crew.
Code Blue continues to get us close to our quarry, thanks to its true-to-life animal-scent technology. Its new D-Code line effectively removes odor-causing bacteria, viruses and mold. Supercharged Silver Scent molecules  destroy all three microbial types. Do yourself a favor and check out the line of field spray and field wipes.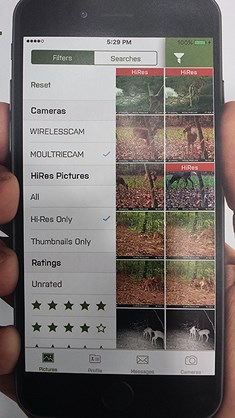 I'd say Summit leads the pack of Pradco Outdoor Brands with 33 of Pradco's 100 products for 2016. What started as a climber-stand company in 1981 is now making a stronger push toward ladder stands, harnesses and hang ons. Check out the Hex, a new 2-foot-wide double-rail ladder stand with tapered arms that allow hunters to sit comfortably and draw their bow easily from a shooting position. Last but not least, Summit says the most important piece of equipment is a safety harness, which is why it has launched a new Pro Harness line for men and women that features a new torso strap so it conforms to your body, an elastic chest strap and D rings so you can customize it by adding extra bags as needed. New leg and belt buckles snap like a seatbelt. The Vine Series of treestands is dubbed "engineered concealment" because it doesn't have a typical straight-line design, making them blend in even better in the brush. The design is curved from the base of the ladder to the top of the stand. The Mammoth is a new entry-level hang-on, the rsxRaptor is a light weight hang-on with a comfort mesh seat, single cable spreader system and a larger foot platform. The Stump is ideal for your next turkey hunt or for hunting flooded timber. It features a flip-up mesh seat that straps securely to your tree with no assembly required.
Last but not least is Moultrie, makers of first-rate trail-cams, camera accessories, feeders, attractants and food plot products. I'd say the big news is Moultrie Mobile, a new wireless game management system that is backwards-compatible for all 2015 Moultrie trail cameras. The system operates on the Verizon Wireless data network with flexible, affordable prepaid data plans available directly from Moultrie. Your account lets you view images anytime, anywhere on your PC, tablet or mobile phone. You'll be notified by email or text as soon as you've got an image that might be your next big buck buck. The free Moultrie mobile app for Apple iOS or Android mobile devices let you easily view and manage your trail camera photos. You can even manage your camera settings and monitor everything from your mobile device. I guess you can say your next big buck is literally in the palm of your hand.