Support NRA American Hunter
DONATE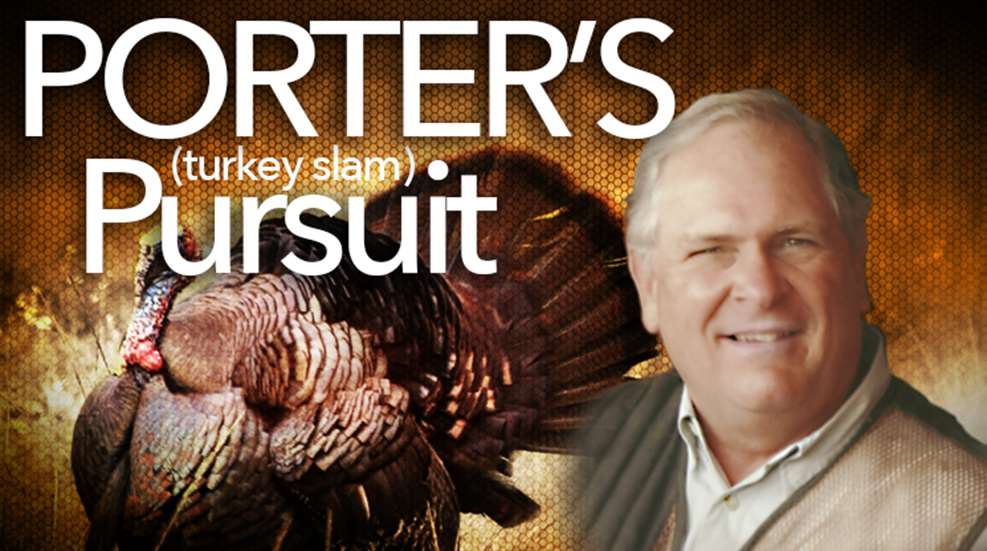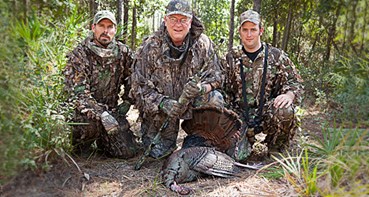 NRA President Jim Porter has his own eye on the outdoors this week as he and Ray Eye, host of "Eye on the Outdoors," head out to chase Osceola—subspecies No. 1 of the four he needs to achieve his grand slam. Of course, cooperation on the part of the gobblers is no guarantee—even if you're hunting a place like the Gilchrist Club in Trenton, Fla., that is said to be loaded with birds.
Porter, Eye and club guide and wildlife manager Randy Ransom were off to a good start this morning amid the palmettos and pines with gobbling in several directions. Despite high hopes, after three setups and some serious scurrying, not one gobbler came within range. Of course, there is no such thing as "three strikes, you're out" in the hunting world and the group would be back at it in the afternoon. In the meantime, Eye's video camera filmed it all for "NRA All Access" television, and NRA photographer Forrest MacCormack got some great images for NRA Publications. All that was needed was a bird.
Late this afternoon, MacCormack notified us with the exciting news that Porter dropped his Osceola! Hunt details will be forthcoming in my next blog installment—Distance? Did the decoy deliver? Which type of call did the trick? Was it alone? Full strut? How large were the spurs? Beard length?
We'll have to wait until tomorrow for the play-by-play. Meantime, check out the beautiful photo gallery of images we received from a successful first leg of the grand slam.