Support NRA American Hunter
DONATE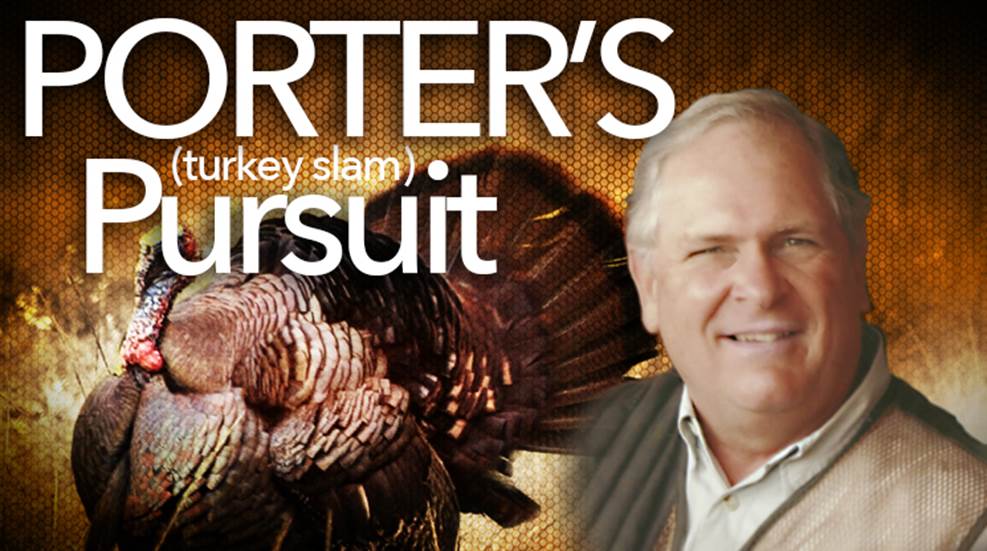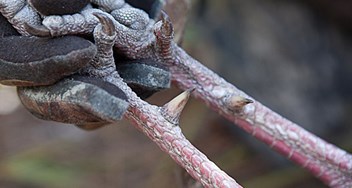 NRA President Jim Porter and company extend greetings from Alabama. In addition to being Porter's home state, plenty of big Eastern gobbler live there too! While Mr. Porter and NRA photographer Forrest MacCormack are waiting bad weather to break in lower Alabama, I got the details on yesterday's Osceola hunt.
For Saturday afternoon's adventure, guide Randy Ransom's son Randy Jr. wanted to get in on the action so our group of four—Porter, MacCormack and the two guides—headed out to a spot Randy Sr. was sure would seal the deal. He explained the Gilchrest Club has vast acres of farmed pine trees all planted in straight rows. Thanks to the undergrowth being cleared periodically, you can spot turkeys through the forest at considerable distances.
After the morning's three failed attempts, it was like a brand new day as they headed to the end of a long logging road. They put out three decoys and got set up amid the scrub and palmettos. This time, the whole thing was hunt was over in 20 minutes to the tunes of a mix of mouth and slate calls from Ransom Sr.
A dominant tom flanked by two other birds scurried in to investigate, stopping at the decoys maybe 20 feet from Porter. The birds were so close he had to make sure he didn't miss and make sure he would take out one—and only one—bird. As the dominant tom began strutting, Porter and his 12-gauge Remington Versamax stoked with 3-inch magnum No. 4s dropped it in true NRA style with one clean shot. Way to go President Porter!
The 3-year-old 20-pounder had 1-1/2 inch spurs and a beard pushing 7 inches. Now that's a good Osceola! Now it's time for round two of Porter's grand slam as he takes on home-state Eastern gobblers.
For a fast fact, the Eastern turkey is the most abundant of the four U.S. subspecies, spanning the entire eastern half of the United States and four Canadian provinces. This bird dwells in our hardwoods and pine forests and is the biggest and heaviest of the bunch. Stay tuned!