Support NRA American Hunter
DONATE
NRA President Jim Porter has his own eye on the outdoors as he and Ray Eye, host of "Eye on the Outdoors," head out to chase Osceola—subspecies No. 1 of the four he needs to achieve his grand slam. Of course, cooperation on the part of the gobblers is no guarantee—even if you're hunting a place like the Gilchrist Club in Trenton, Fla., that is said to be loaded with birds. Check out the photo gallery to see who fared better—Jim or the turkey—on this first leg of the slam.
Gallery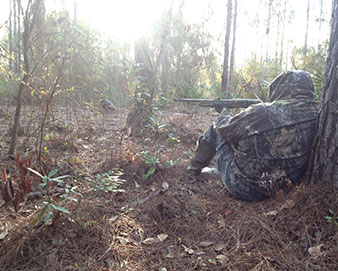 Jim Porter's first morning setup.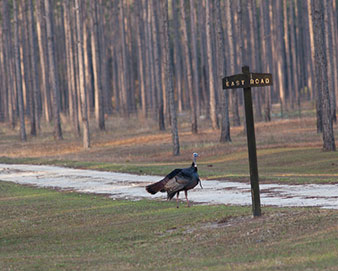 The elusive Osceola turkey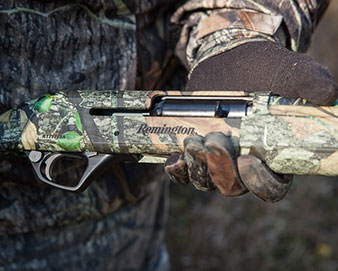 Porter's gobbler gun: a 12-gauge Remington Versamax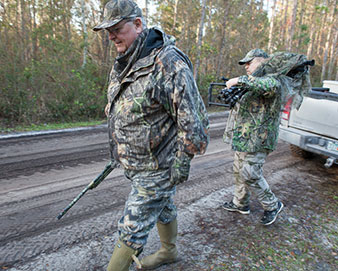 Porter and Eye hustle to new ground.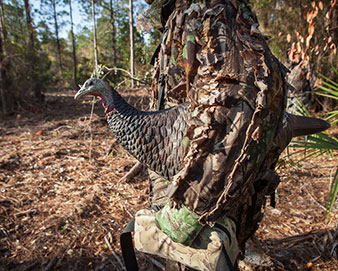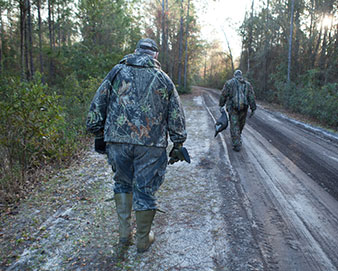 Porter and Ransom on the move.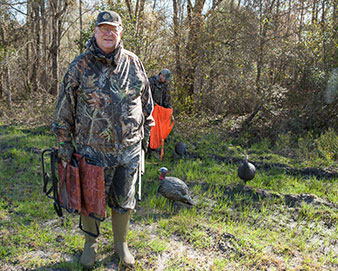 Time to pack it in for breakfast.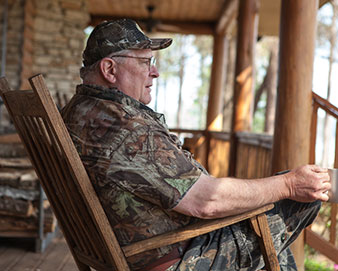 Porter relaxes after the morning hunt.