NRA President Jim Porter has been covering the turkey hunting bases this week, hitting three states in five days in pursuit of three of the four U.S. subspecies! NRA Publications' John Zent broke the news on Porter's Rio Grande in Texas late yesterday, and this morning we've got even more great photos to share. Check out the action in the gallery below.
Gallery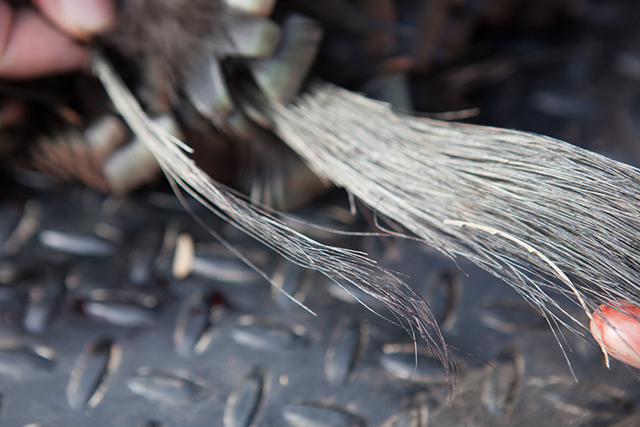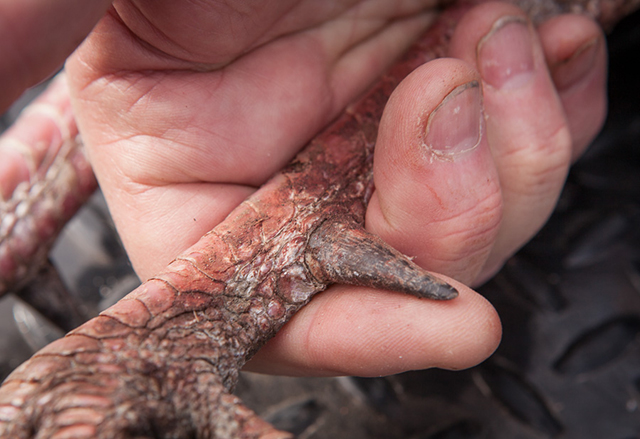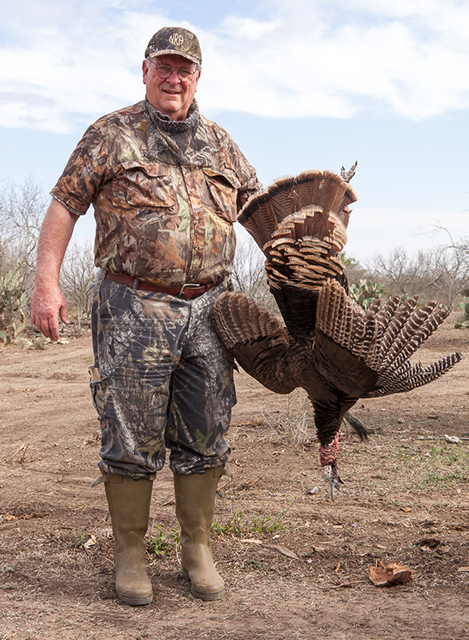 Porter with his Rio Grande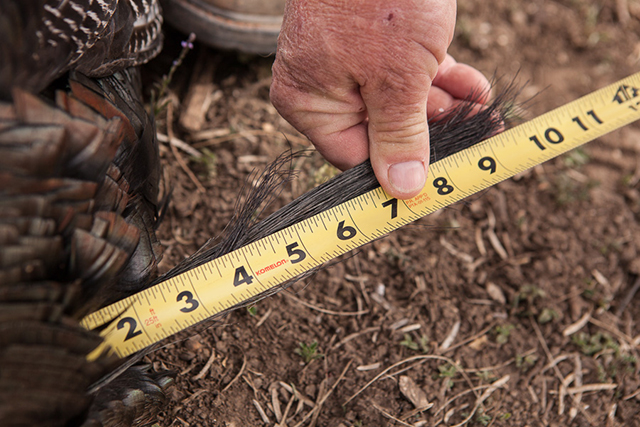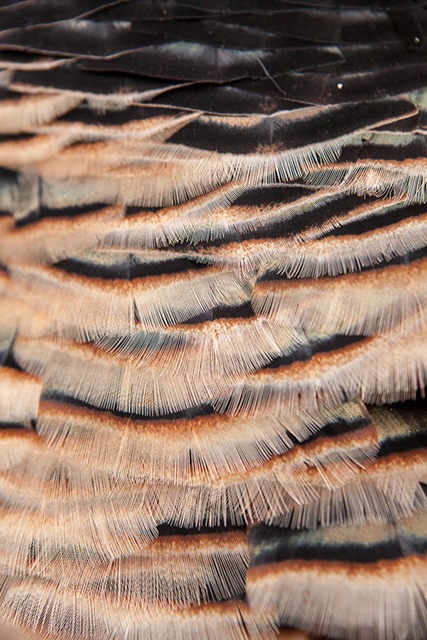 Beautiful iridescent feathers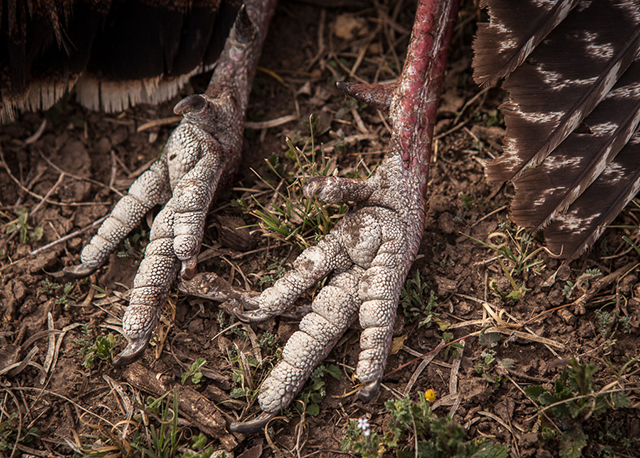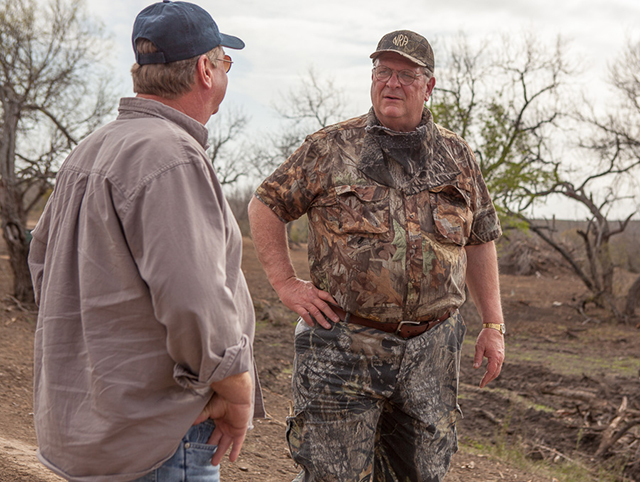 Porter (right) and guide.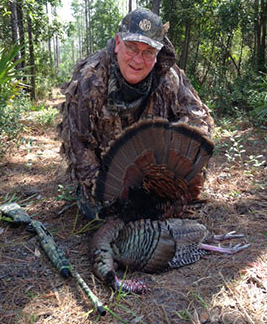 Recap: Florida Osceola, 3/15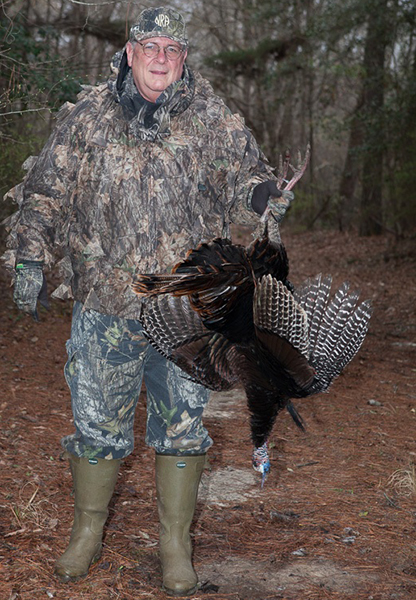 Recap: Alabama Eastern, 3/18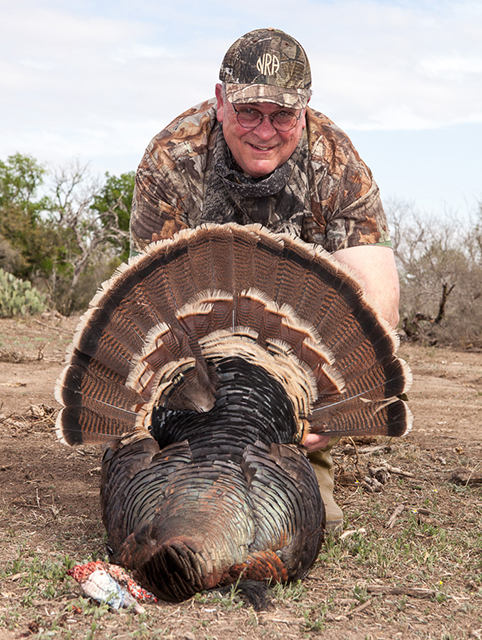 Recap: Texas Rio Grande, 3/19