Support NRA American Hunter
DONATE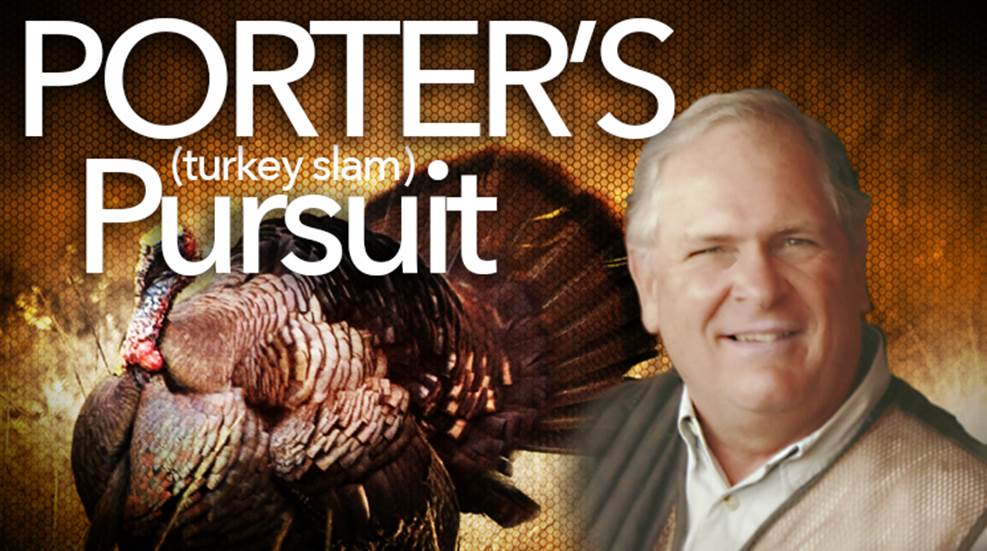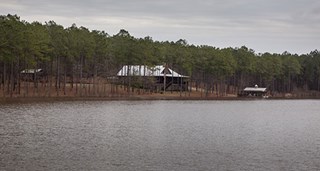 Talk about a full-speed-ahead lifestyle! As soon as NRA President Jim Porter dropped his Osceola yesterday, he and NRA Publications photographer Forrest MacCormack literally flew to Mobile, Ala.,  and drove to McIntosh to start chasing Eastern gobblers. Porter was eager to reach Palamar, the weekend home of friends Riley and Tammy Smith. Thanks to mechanical problems on the plane, they didn't land until 1 a.m. Even worse, the weather forced them to sit out the morning hunt.
A bit of history: the 2,500-acre Palamar property was acquired in the 1920s by Riley Smith's grandfather who lost it the Great Depression. Riley and Tammy Smith reacquired it about 10 years ago and today use it for growing and harvesting timber. As for Smith himself, he is quite the local conservation star, serving as Commissioner of the Alabama Department of Conservation and Natural Resources from Jan. 1999 to Jan. 2003 and currently serving on the NRA Board's Hunting, Wildlife and Conservation Committee.
By late afternoon, the rain stopped in time for a quick hunt so Porter, Chubby and MacCormack ran out with nothing more than a gun, one call and MacCormack's camera—no blind, no chairs, no decoys. Within minutes, a tom was answering their box calls! Too bad he wasn't quite ready to strut into shotgun range, but as they say in the south, "Tomorrow is another day." In the meantime, we've got a few nice photos to share from Porter's first outing in Alabama.