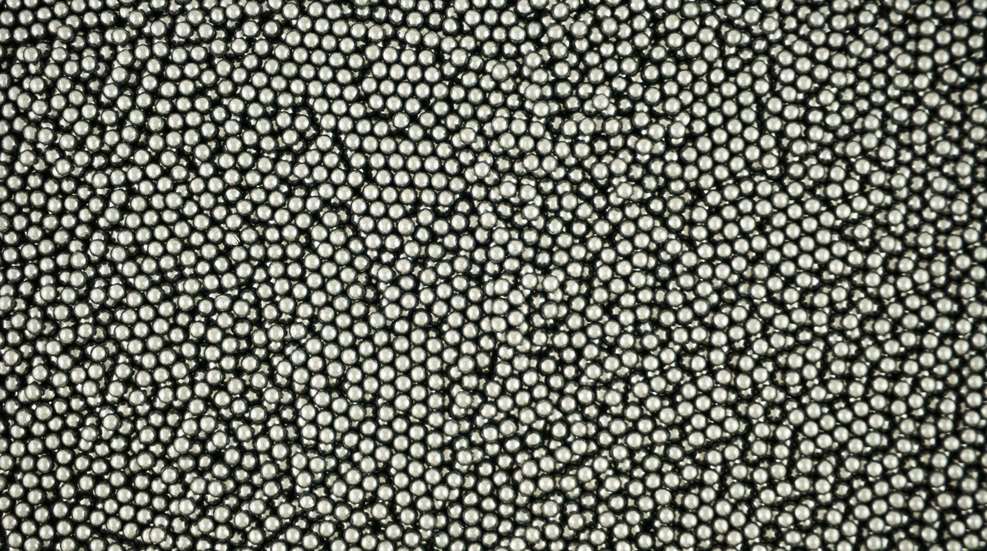 A few years ago, I wrote an article that appeared in a waterfowl hunting magazine describing how I made the transition from steel to tungsten non-toxic shot. In that article I discussed "in the field" differences in knockdown power and penetration, and the overwhelming superiority of the tungsten alloy shot.
Since then, there have been even more improvements in legal, non-toxic shot. Below are some data points that may help you with your decision on which variation might best meet your needs.
Tungsten-Iron
This is still my preference. The alloy of tungsten and iron has 94-percent of the density of lead and delivers excellent downrange energy. Because of its extreme hardness, it requires a thicker shot cup that restricts the amount of shot that each shell is able to deliver down the barrel and ultimately to the target. Higher-capacity 3 1/2-inch for 12-gauge or magnum 10-gauge shells solve this dilemma, making tungsten-iron a good choice for open-water ducks or pass-shooting geese.
Hevi-Shot
Coming onto the market in the early 2000's, Hevi-Shot has developed quite a following among duck and goose hunters in spite of its hardness and top-shelf price. This alloy of tungsten, nickel and iron is 10% denser than lead shot, and the harder pellet qualities produce tight patterns that are very effective for delivering pellets on target. Another great aspect of the energy/pellet weight combination is that you can drop down a pellet size or two, gaining more shot pattern density without losing effective knockdown power.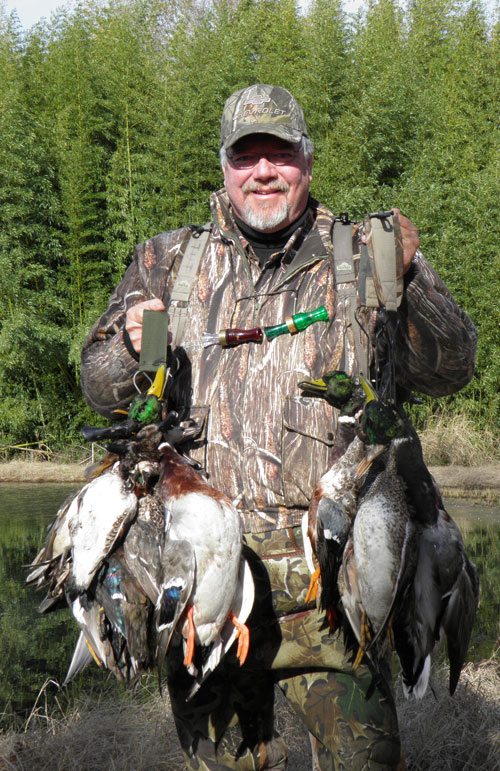 Bismuth was the first premium non-toxic load to receive federal approval in North America. In terms of density, bismuth is listed right next to lead. Since Bismuth is only slightly less dense than lead, it is nearly perfect for the lead-shot purists. Bismuth hits harder than steel but is also as soft as lead, which means you can shoot it in older firearms or barrels with tighter chokes. Although Bismuth is heavier, due to the thicker shot cup required with steel and tungsten-steel loads, Bismuth shells will have a volume of pellets.
Consider a 12-gauge, 3-inch #4 load; steel would have 127 pellets; tungsten-iron 125 and Bismuth 175. In addition to the increased number of pellets, the payload is greater with 44-percent more shot weight with this same load. An increased number of pellets and greater payload can produce a much higher percentage of pellets on target and with the similar impact of lead, and much quicker kills. Bismuth in its pure state is somewhat brittle, so the manufacturer created an alloy of 3-percent tin to reduce.
Tungsten Matrix
I list this alloy last because of all the approved non-toxic loads, the combination of tungsten and a plastic polymer identified as Tungsten Matrix is most closely related to lead. A density that is 97-percent of lead along with an even softer surface produces comparatively loose long-range patterns that are favorable for close shots, as well as midrange duck shooting. If you hunt an area where a hard knockdown is mandatory, Tungsten Matrix would be a good shell to have in your elastic loops.
I do not want to overwhelm you with data, but the list below may add just enough valuable information to validate your choice of non-toxic shotshells whether you shoot them at waterfowl or upland game.
Density of Various Materials (grams per cubic centimeter)
Lead: 11.1-11.3
Steel: 7.9
Bismuth-Tin: 8.9
Tungsten-Iron: 9.2
Eco Mass: 11.0
Tungsten-Bronze: 12.0
Tungsten-Tin-Iron: 11.0
Iron-Tungsten-Nickel: 13.5
Tungsten-Iron-Copper-Nickel: 10.0-14.0
Federal Heavyweight: 15.2
Hevi-13: 13.0
Hevi-Shot: 12.0
Wingmaster HD: 12.0
Hevi-Steel: 9.7