by
posted on January 19, 2023
Support NRA American Hunter
DONATE
Kestrel Ballistics has announced the release of the new Ruger Kestrel 5700 Elite, custom designed for Ruger enthusiasts. This particular model comes with a library of pre-measured Ruger rifles and commonly available match-grade ammunition; Easy Mode for simplified target set up; storage for up to 30 different gun profiles; and 10 stages with 10 targets each.
The Ruger 5700 Elite, yields comprehensive environmental measurements thanks to the patented sensors that measure wind speed and direction, air temperature, density altitude, pressure, and humidity, which in turn deliver elevation and windage solutions for unprecedented accuracy on extended long-range shots. Users also gain access to the Full Applied Ballistics library of over 1,000 bullet profiles, along with the ability to see multiple targets in the fully customizable Target Card or the easier-to-use Range Card.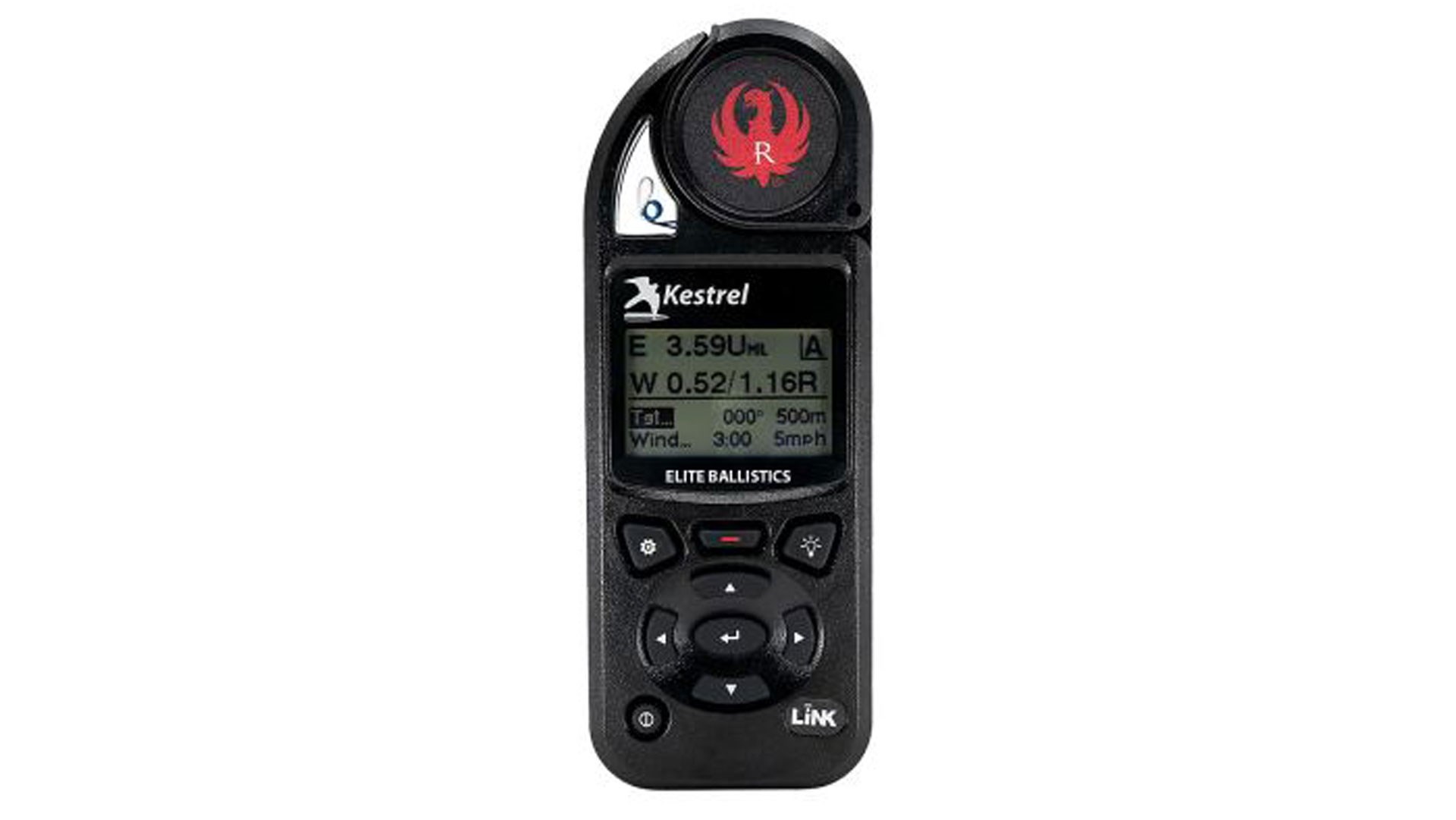 The Kestrel LiNK® Ballistics app for the Ruger systems gives the user even more possibilities to customize their Ruger weapon system for precision. The engineering teams at Ruger and Kestrel have performed field-testing on the library of various Ruger rifle and cartridge combinations to ensure their accuracy. Powered by Bluetooth Low Energy data transfer, users are able to connect the 5700 Elite to compatible ranger finders, scopes, and shooting apps. Within the Kestrel LiNK Ballistics app, users can manager, view, and save ballistic data on their mobile device. The app is free to download for both iOS and Android users.
Learn more about the new 5700 Elite at kestrelballistics.com. MSRP: $749