by
posted on January 17, 2023
Support NRA American Hunter
DONATE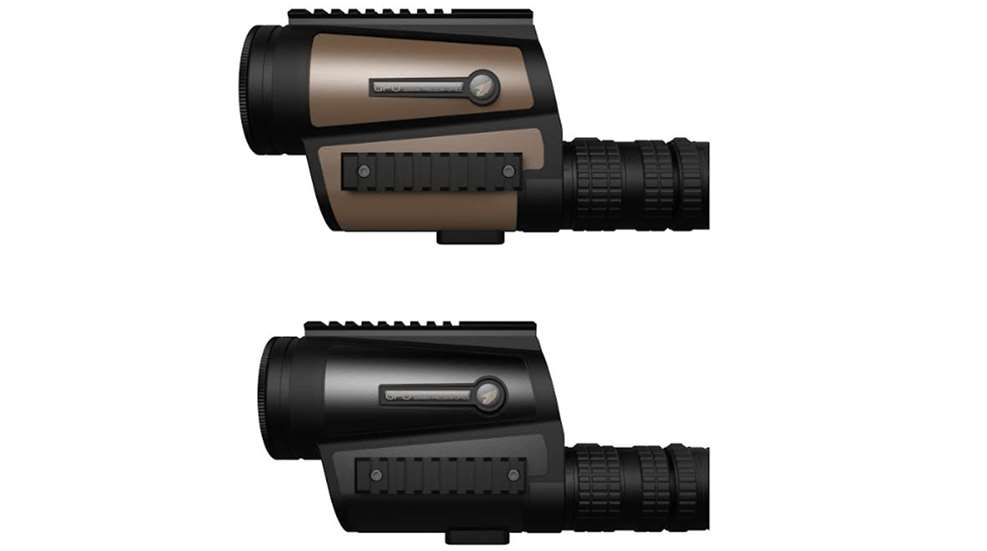 GPO, USA is proud to introduce its new 15-45X60 Tactical Spotting Scope, featuring the same reticle found in the company's first focal plane (FFP) GPOTACä 4.5-27X50i FFP Tactical riflescope.
"Employing the same mil based reticle in both the GPOTACä 4.5-27X50i FFP Tactical riflescope and our new 15-45X60 Tactical Spotting Scope makes using them in tandem the ideal shooting combination ," said Michael Jensen, GPO, USA owner and CEO. "For serious long-range shooting, trying to spot and adjust long-range shots without a reticle is simply wasting rounds. By matching reticles in both the riflescope and spotting scope, the shooter can make calculations and adjustments quickly and accurately."
The grid markings on the spotting-scope reticle and the riflescope reticle are identical in appearance and size to ensure familiarity for the user. Both reticles offer the same level of fidelity and utility, whether it is marking a target, assessing distance or holding a ballistic offset without the need to adjust elevation and windage turrets. The two products work in tandem and make the process of spotting, assessing and successfully acquiring the target flawless.
The GPO 15-45X60 Tactical Spotting Scope with FFP Reticle features a variable 15-45X eyepiece, a 60mm objective lens to gather any and all available light, a 60-foot field of view at maximum power, and a compact size and weight—measuring just 10.95 x 5.4 x 3.3 inches and weighing a mere 2.75 pounds—make it easy to transport across any terrain both near and far. It will be available in black and brown.
For more information, visit gpo-usa.com. MSRP: $1299.99