by
posted on January 20, 2023
Support NRA American Hunter
DONATE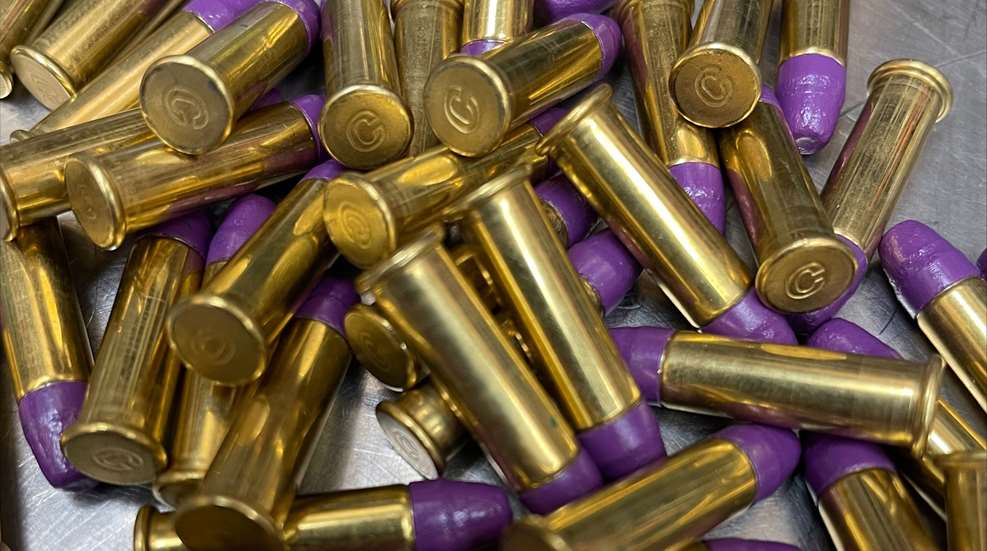 New for 2023, CCI adds a Clean-22 Hyper Velocity load to their line of polymer-coated lead rimfire cartridges. Coating a lead bullet greatly reduces the amount of vaporized lead in an indoor shooting range, in addition to minimizing the amount of lead fouling in the barrel. CCI's Clean-22 line has proven to be a great choice for both a target situation as well as for hunting small game animals; it is economical, accurate and effective.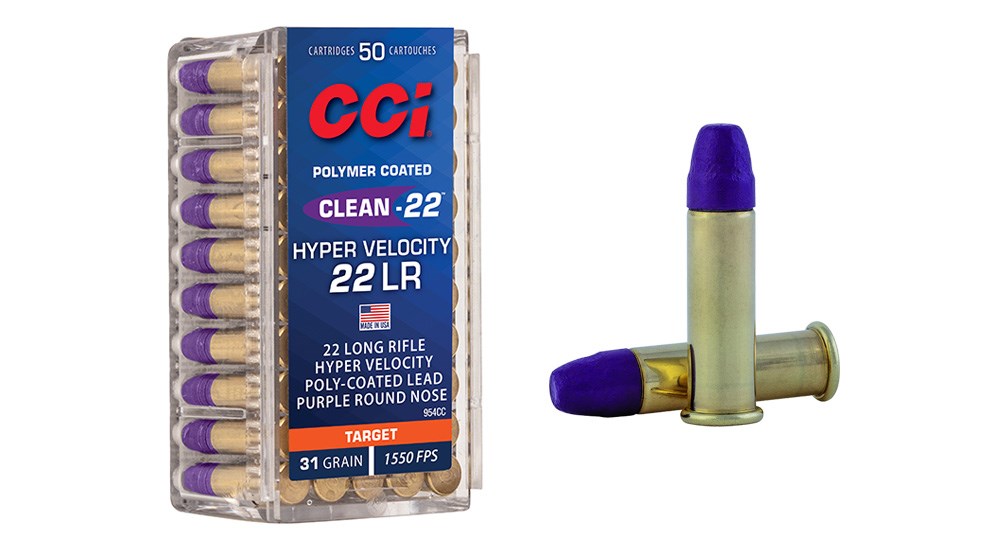 The new Clean-22 Hyper Velocity uses a purple-coated 31-grain lead bullet with a round-nose profile, at a muzzle velocity of 1550 fps, for a speedy combination fully capable of taking headshots at squirrels in the top of the tallest trees. Now, a light bullet in the .22 Long Rifle at a higher velocity is not exactly a new concept at CCI; the Stinger uses an elongated case and a 32-grain bullet at a muzzle velocity of 1640 fps and has long been a favorite of both shooters and hunters. I would consider the Clean-22 Hyper Velocity to be on par with the Stinger, for the purposes of the hunter at least.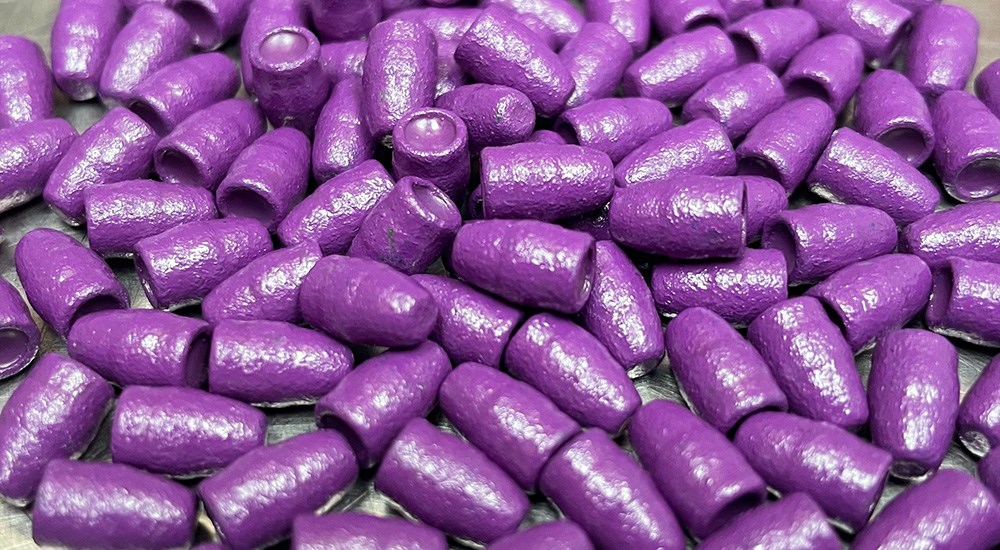 If you run a rimfire rifle with a suppressor, the Clean-22 Hyper Velocity will greatly reduce the amount of fouling in the suppressor—up to an 80 percent reduction, according to CCI's testing—and nobody really enjoys cleaning a suppressor anyhow. As the velocity is higher than normal, there will be no issue in operating the action of a semi-automatic rifle or pistol, yet it will function just fine in the bolt-action and lever-action rifles. CCI's rimfire priming has always been reliable and wonderfully consistent, so if you want a new target-worthy cartridge, give this a chance.
Sold in 50-round boxes, CCI's Clean-22 Hyper Velocity ($10.95) can satisfy both the target shooter and small-game hunter alike. You've got a true 100-yard cartridge, with a projectile optimized for precision.
For more information, visit cci-ammunition.com.