by
posted on January 18, 2022
Support NRA American Hunter
DONATE
For 2022, Nosler has announced its expansion into suppressor manufacturing. Designed specifically for hunters, the new Nosler Suppressor line includes two families totaling four models.
Weighing in at just over 13 ounces, the all-titanium family includes the .22-caliber SR-22Ti and .30-caliber SR-30Ti, with MSRP of $899.99 and $949.99, respectively. They are designed to strike an ideal balance between size, light weight, durability and sound mitigation. 
At 9 ounces, the hybrid aluminum/titanium family has two models. The .22-caliber 22-ALTi and .30-caliber 30-ALTi are engineered to offer the same balance of size, light weight, and sound mitigation at an attractive price-point of $649.99 and $699.99, respectively.
Both Nosler Suppressor families utilize an innovative modular design that attaches the baffle stack to the blast chamber with an exterior jam nut. Nosler suppressors are simple to disassemble for ease of maintenance, cleaning, or replacement of key parts. All four models attach over the Nosler Muzzle Brake, or via direct thread with the included thread adapter, and are compatible with ⅝-24 (.30-caliber models) and ½-28 (.22-caliber models) threaded muzzles.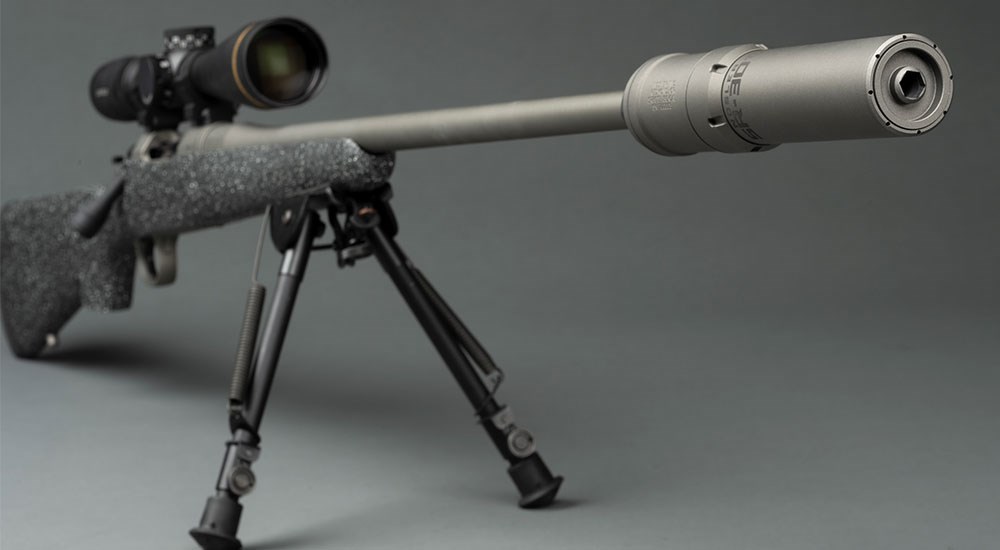 "Hearing protection is a critical part of shooting firearms safely, but traditional methods such as plugs and muffs can be challenging to use in the field," said Nosler President John Nosler. "I've used these models for several big game hunts in a variety of conditions, not to mention many range sessions and they have impressed me at every turn. I am confident they will impress you, too."
The company says the new Nosler Suppressors will be widely available at dealers across the country by mid-February.  For more information, visit nosler.com/nosler-suppressors.