by
posted on February 1, 2019
Support NRA American Hunter
DONATE
Crossbow hunters will enjoy a 25 percent accuracy advantage and more downrange energy with the new TenPoint Nitro XRT—shooting 370-grain arrows at a mind-boggling 470 fps and generating a hard-hitting 190 ft.-lbs. of kinetic energy.

TenPoint's new Nitro XRT features reverse-draw assembly, with a center-mounted riser that naturally balances the bow. It is amazingly quiet due to the position of the riser and an elongated power stroke, which generates greater speeds with less draw weight.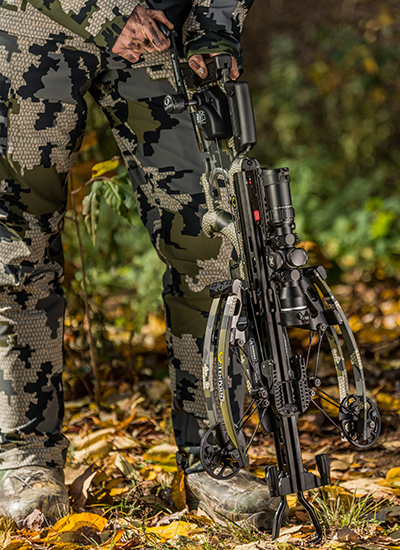 The crossbow's RX7-Cams rotate 404 degrees, and slingshot-type technology generates incredible speed and power out of the reverse-draw limbs. The Nitro XRT is stabilized and consistent with four cables instead of the traditional two. Connecting at the cam, wrapping around the turnbuckle and terminating on the riser, the cable system creates level cams, generating straight-nock travel and increased downrange accuracy.
The Nitro XRT is made for hunting and maneuverability at just 7.4 pounds, 30.7 inches long and 7 inches wide when fully cocked. TenPoint Crossbows developed a new T5 trigger that works in conjunction with an auto-engaging safety and a Dry-Fire-Inhibitor. Its lightweight C3 stock is designed to reduce weight, noise and vibration, and features an adjustable cheek piece and buttplate. The rubber cheek piece adjusts to three positions by removing the screws and sliding it to create ideal eye-level alignment, and the rubber butt plate adjusts to two positions to match the shooter's length of pull. 
The crossbow comes completely assembled and includes the ACUdraw PRO silent cocking device, Evo-X Marksman Precision Scope, TenPoint STAG Hard Crossbow Case, six Evo-X CenterPunch premium carbon arrows with new Alpha-Nocks, dovetail bubble level, noise-dampening integrated string stop system, TenPoint Neoprene sling and a three-arrow instant detach quiver with an ambidextrous side-mount quiver bracket.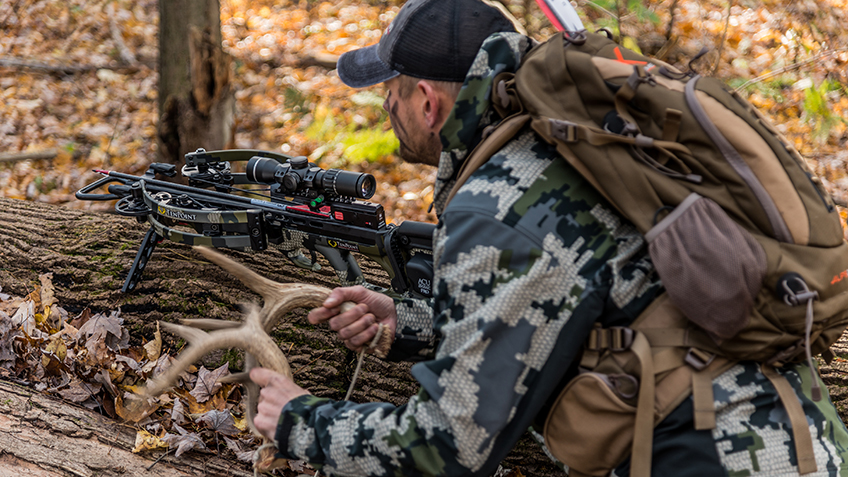 The new TenPoint Nitro XRT crossbow has an MSRP of $2,549.99. For more information, visit tenpointcrossbows.com.