by
posted on May 27, 2020
Support NRA American Hunter
DONATE
Here are five of our favorite tools for turning your hard-earned game meat into mouthwatering meals.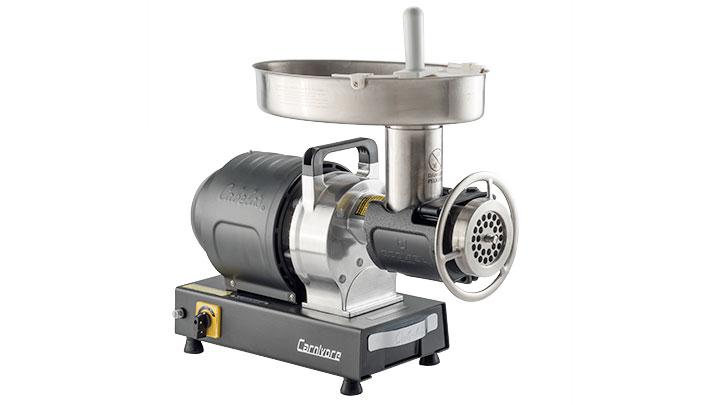 1. Cabela's Carnivore 1 HP Commercial-Grade Meat Grinder
Grinding up to 13 pounds of meat a minute, Cabela's Carnivore 1 HP Commercial-Grade Meat Grinder feeds a stainless-steel auger from a 343-cubic-inch stainless-steel tray. The unit uses a two-sided, one-way-fit blade and includes two grinding plates (4.5mm and 10mm) for a fine or course grind. A drawer in the base holds most of the accessories including a sausage stuffing star, funnel flange, sausage and snack-stick stuffing tubes and auger stomper. The built-in carry handle takes the pain out of lifting this beefy grinder. MSRP: $499.99; cabelas.com.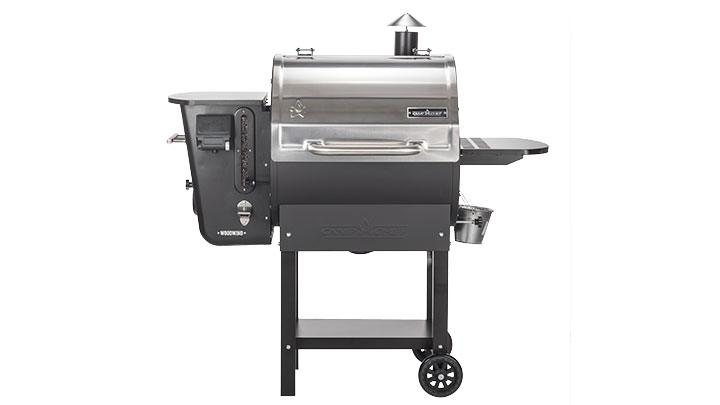 2. Camp Chef Woodwind CL WiFi 24" Pellet Grill
With the Camp Chef Woodwind CL WiFI Pellet Grill, you can adjust temperatures, set timers and even receive notifications that your goose is cooked, all from your smart phone. The grill has a 22-pound pellet hopper, four meat probes and features Slide and Grill Technology, allowing for both direct- and indirect-flame grilling for a perfect elk steak every time. Temperatures range from 160 to 650 degrees Fahrenheit across two cooking racks. WIth 10 smoke levels, you can smoke a hog shoulder, reverse-sear your duck breasts or even make mouth-watering jerky. Available in 20-, 24- and 36-inch models. MSRP: $600–$1,000; campchef.com.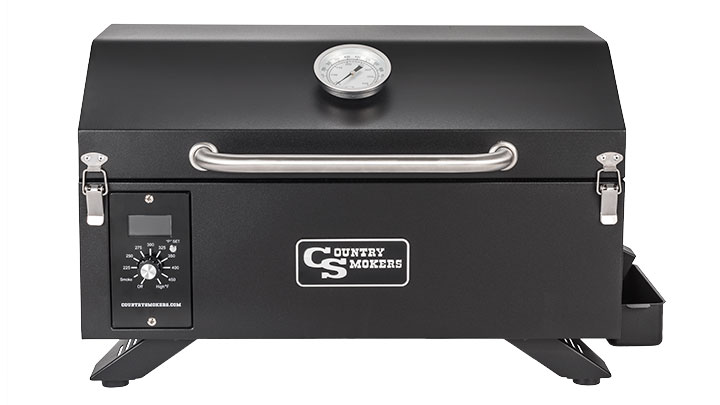 3. Country Smokers "The Traveler" Grill
Want to smoke on the go? Country Smokers' compact "The Traveler" electric pellet grill is the tool for the job. The 3.5-pound pellet hopper and 256 square inches of grilling surface makes this extremely portable unit ideal for hunting camp, as it fits perfectly on a tailgate and can fire up using power outlets found on modern trucks. With a temperature range of 180-500 degrees, you can make anything from streamside deer dogs for your buddies to a wild-game feast for the whole family. MSRP: $229.99; countrysmokers.com.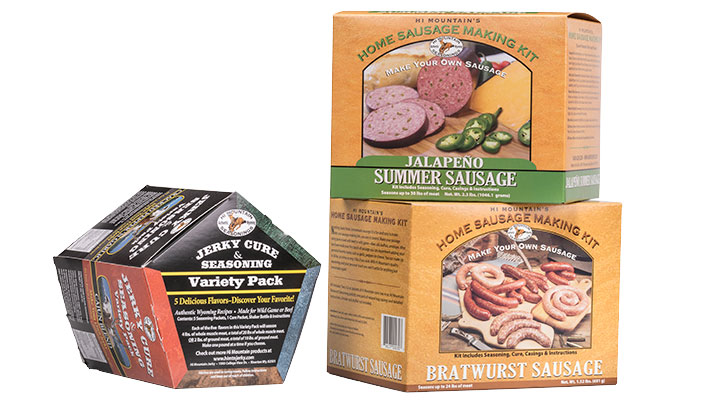 4. Hi Mountain Seasonings
Hi Mountain Seasonings offers a wide variety of flavor-packed solutions for your overcrowded freezer. The Jalapeno Summer Sausage Kit and the Bratwurst Sausage Kit are surefire options for excess deer or bear meat, and the kits contain everything you need to make these sausages at home. Or maybe you're looking to reduce your snow-goose supplies: The Jerky Cure Variety Pack will make goose lovers out of all your family and friends. MSRP: $11.19–$21.99; himtnjerky.com.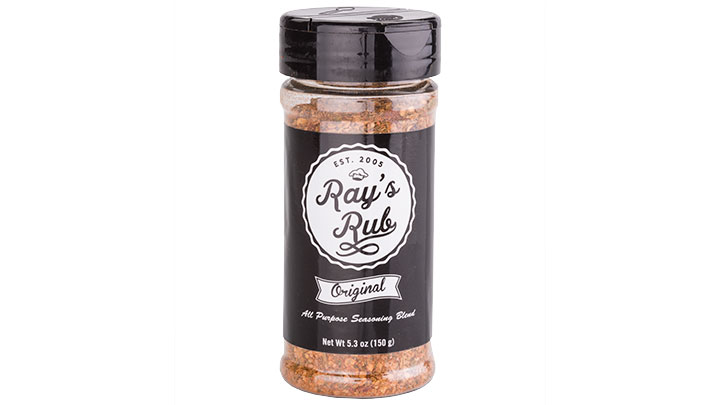 5. Ray's Rub 
Ray's Rub is fast becoming a favorite of AH staff for burgers, pheasants and just about any other game meats you can throw in a smoker. A blend of 21 herbs and spices enhances the flavor of game meats. With ingredients like chili, garlic, bell pepper and lemon oil, you'll be hard pressed to find a seasoning blend with as much depth of flavor as this one. And Ray's Rub contains no added sugars, no MSG and no GMOs. Available 5.3-ounce single bottles or in three-, six- or 12-bottle bulk packs. MSRP: $7.99-$74.99; raysseasonings.com.