by
posted on January 24, 2018
Support NRA American Hunter
DONATE
Hot .22 centerfire cartridges have been the rage lately, beginning with the .22 Nosler—released last year at SHOT Show—and now with Federal Premium's new .224 Valkyrie. Based on the 6.8 SPC cartridge (in turn based on the century-plus old .30 Remington), the .224 Valkyrie is designed to give excellent long-range ballistics from an AR platform, with little recoil. It's a perfect varmint cartridge for those of us who love the long-range coyote, woodchuck and prairie dog game, and with the barrel twist/bullet weight combinations that Federal has chosen, it makes an excellent choice for steel out to, well, way out there.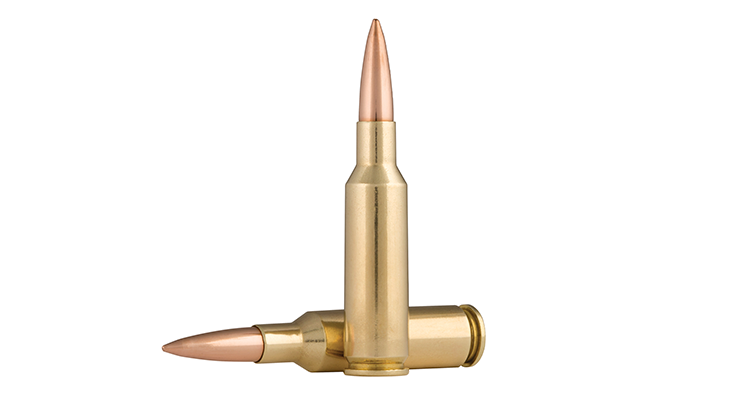 The secret to a long-range cartridge is a high Ballistic Coefficient bullet, fired at a decent velocity. This aids in not only a flatter downrange trajectory, as the bullet will retain velocity, but also resist the effects of wind deflection. Federal has produced .224 Valkyrie ammunition built around the 90-grain Sierra MatchKing bullet (and the 90-grain Fusion bullet for the hunters), which is extremely heavy for caliber, pushed at a muzzle velocity of 2,700 fps. For the varmint hunters, Federal loads the 60-grain Nosler Ballistic Tip bullet, ramping up the velocity to create the red mist that varmint hunters love so much. For those serious about pelts, or for plain old affordable target shooting, the Federal American Eagle line offers an attractively priced 75-grain FMJ load.
The small calibers are taking on a new face these days, and I feel the .224 Valkyrie will be a welcome addition. I've been a fan of the .22-250 Remington for almost 20 years—mainly because of the case capacity and velocity—but I've long been considering rebarreling my rifle to take advantage of the heavy bullets that my 1:12-inch twist just won't handle. Perhaps I'll just have to pick up a bolt-action rifle in .224 Valkyrie instead.
For more information, go to federalpremium.com.