by
posted on January 19, 2017
Support NRA American Hunter
DONATE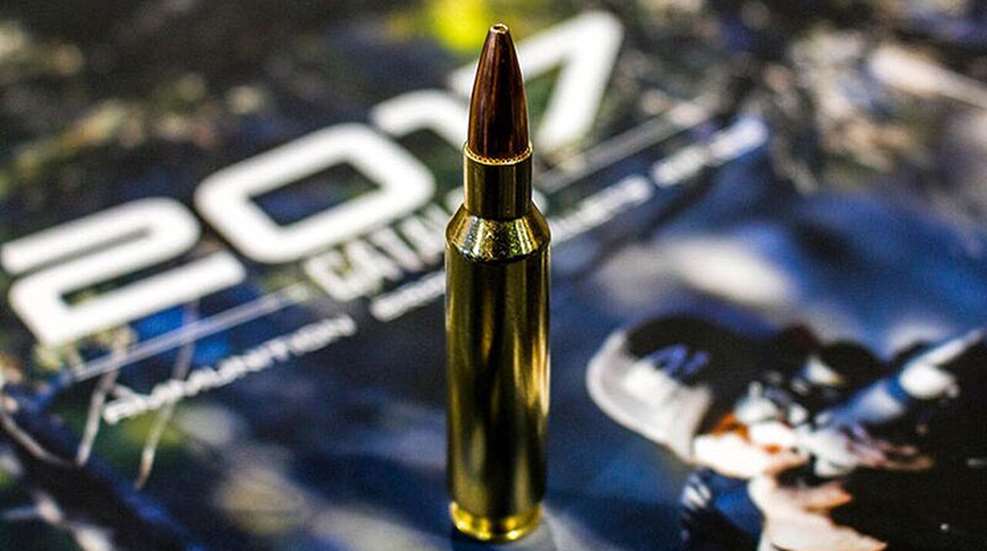 Nosler has been on a tear in recent years, releasing a new proprietary cartridge each year for the last four. This year there are two, the .33 Nosler (more about that in another installment) and the .22 Nosler.
The smaller of the new releases is Nosler's first deviation from the .404 Jeffery-based series, and is a completely new case design, having no parent cartridge. Designed to function in AR-platform rifles using the magazine for the 6.8 SPC round, the .22 Nosler will require a re-barrel, but will give an increase in velocity over the .223 Remington, producing speeds more closely associated with the .22-250 Remington. I sat down with Nosler's Zach Waterman to discuss the new cartridge at the SHOT Show, and he was very excited about the release.
"The .22 Nosler will drive a 55-grain bullet at 3,350 fps from an 18-inch barrel, giving a 300 fps increase over the .223 Remington," Waterman said. "It'll push our 77-grain Custom Competition bullet to about 2,950 fps in an 18-inch tube, and right about 3,100 fps in a 24-inch test barrel. It's a great varmint round, especially for the AR crowd."
Using a rebated rim and a 30˚ shoulder, the .22 Nosler is fatter than the standard .223, yet will function perfectly in the AR platform. I'm expecting great things from this speedy little cartridge.
For more information, go to Nosler.com.