by
posted on April 23, 2012
Support NRA American Hunter
DONATE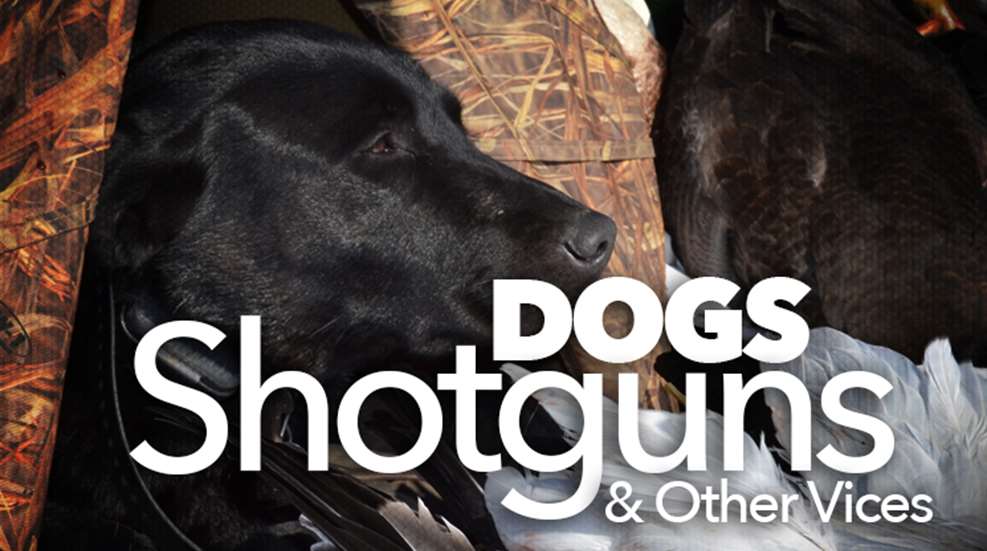 All honest men deserve three things: a good dog, a good shotgun, and a place to hide from their wives. Oh, I can hear the lady huntresses chiming in now: "I hunt! I love guns! My husband wants to be around me all the time!" No, he doesn't. He's either hiding from you in his "man cave" right now or plotting his next getaway. It's in his nature and, according to a survey of my friends, a little daily alone time benefits even the healthiest of relationships. So, if your husband wants to build a man cave, don't fight him—thank him! He's trying to strengthen your marriage.
Here's a list of essential items for any good bird hunter's man cave. Be sure to add your own suggestions in the comments section.
Taxidermy
This one's pretty obvious, but I would add that I like old beat-up mounts mixed in with the more recently bagged stuff. I don't know why, but dusty, tattered ducks and pheasants with missing feathers and bulging eyes just seem to add character to the place.
Proper Refreshments
It's okay if your man cave doesn't have cigars or anything brown to drink. That way your wife can still use it for her book club meetings.
Duck Calls
I love to stack duck calls here and there in my cave, and a lanyard full of my favorites hangs on a rusty nail. Polycarbs are fine, but nothing beats the look of a few old wooden calls.
Hunting Photos
These should include you and Joe with a limit of ducks; a long ago Lab with a pheasant in her mouth; grandpa with his 30-inch Parker and a brace of geese—anything with a good story or a healthy dose of sentimentality attached to it.
Hoppe's Aroma
The best man caves smell like Hoppe's No. 9. Whether you clean your guns in your cave, buy the air freshener, or dab a little behind your ears, make it so.
Decoys
The decoys you'll find in my cave include a few of the decorative hand-carved variety, a few factory dekes I've shot ducks over and my personal favorites—heavy, pre-War working blocks. Whether displayed on the mantle or loosely stacked in a corner, you can't go wrong with decoys.
Topographic Map
The next best thing to actually scouting is having a drink with your buddies and poring over a map of your hunting area.
Wildlife and Hunting Art
Just as prehistoric hunters painted hunting scenes in their not-so-figurative man caves, no modern day cave is complete without a Terry Redlin or David Maass print.