by
posted on November 23, 2020
Support NRA American Hunter
DONATE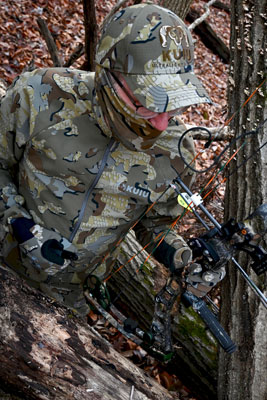 Hunters who strive to keep up with the latest gear know about Kuiu and how it has stormed the soft-goods market space in a few short years. Westerners, especially extreme-adventure diehards with monster bulls, bucks and rams, have been splashed all over magazine and web pages wearing Kuiu clothing. It's quickly gained rep for performance, light weight and utmost quality, and Kuiu's bold proprietary camouflage patterns made it unmistakable.
But to Eastern hunters like me, signature patterns like Kuiu Vias and Verde—featuring big swatches of buttermilk and lima-bean green—appear unnaturally bright; like they would stand out in hardwood-timber forests where we mostly hunt our resident whitetails, black bears and wild turkeys. By contrast, Vias and Verde seem ideally suited to helping hunters blend in above timberline, and to work well in open prairies, plains and tundra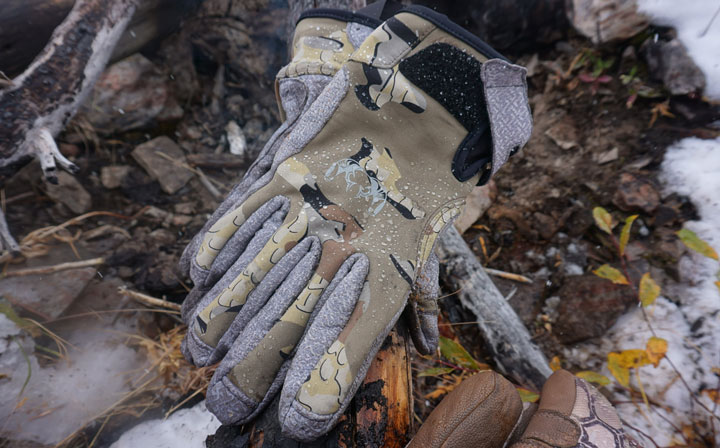 Kuiu's designers must have been aware of that contrast, because for 2020 they created the new Valo pattern, which matches up notably better with darker cover, and in shadows. Even so, it's not too dark. Primary colors are olive and chocolate-brown supplemented by smaller areas of pea-green and two shades of gray. Some of those earthtone patches are edged in black for a bit of 3-D effect. It certainly isn't old-school, but the main palette has similarities with 1970s OD Army camo.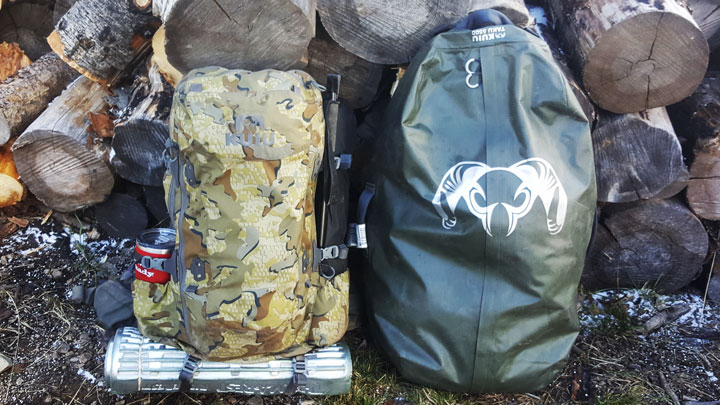 Like the military pattern, this one's totally abstract—there's nothing to resemble bark, twigs or leaves. While denser than other Kuiu designs, it is not so dark or busy that it'll block up at a distance and make you stand out like someone or something decked out in black, a highly noticeable presence in any natural habitat. Rather, it combines a range of tones with a lack of repeating shapes to confuse the eye—exactly what we want.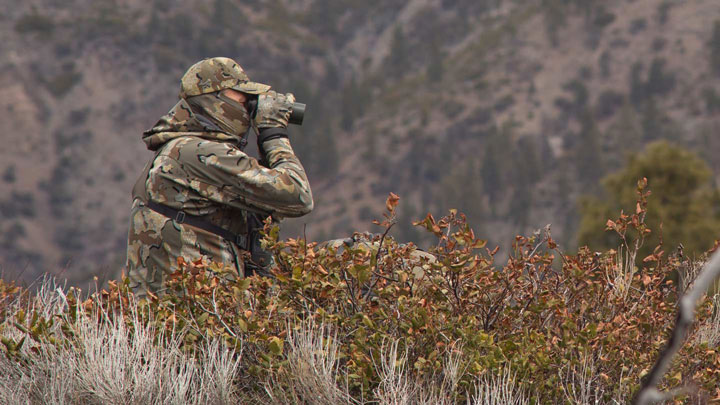 Make that to confuse the human eye, anyhow. Though I've read studies and articles written by folks more knowledge than me about what game animals see, I'm still unsure what truly is the case in that regard. We do know, however, after 40 years of intense experimentation by millions of American hunters, that camouflage clothing matching your hunting site's background colors and in patterns that scramble the human form can help us succeed in close encounters with the game we seek. That's especially true when we remain still, but I'll bet just about everyone reading this has a notable episode or two where they got away with a little movement thanks to their camo, if only on the odd occasion.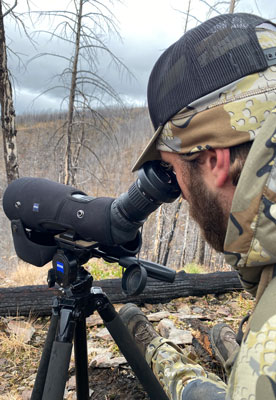 Though highly specialized camouflage can be super-effective locally, one that works in a variety of settings obviously carries added value. To that end, 
American Hunter
 editors have used Valo this fall season in disparate habitats with wide geographic separation, from Mid-Atlantic woodlands to
northern Rockies' ridgelines
to cactusy high-desert mountains and mesas in West Texas. In all of those circumstances we felt properly concealed, both before and upon encountering critters. No single pattern can blend in everywhere, but we came away confident that Valo meets high standards of versatility.
And of course that can help us justify the spend for Kuiu, which is pretty salty gear. However there's no arguing the brand's quality and intelligent design. In my experience, it is unsurpassed in warmth-for-weight ratio, and at least as breathable as anything else I've worn. This stuff is made for athlete-hunters dedicated to pitting themselves against nature's most arduous conditions, but even for those of us whose outings are a little easier, top-shelf gear in a camouflage pattern that will work coast-to-coast is a confidence-builder. For more information on Valo, check out 
kuiu.com
.