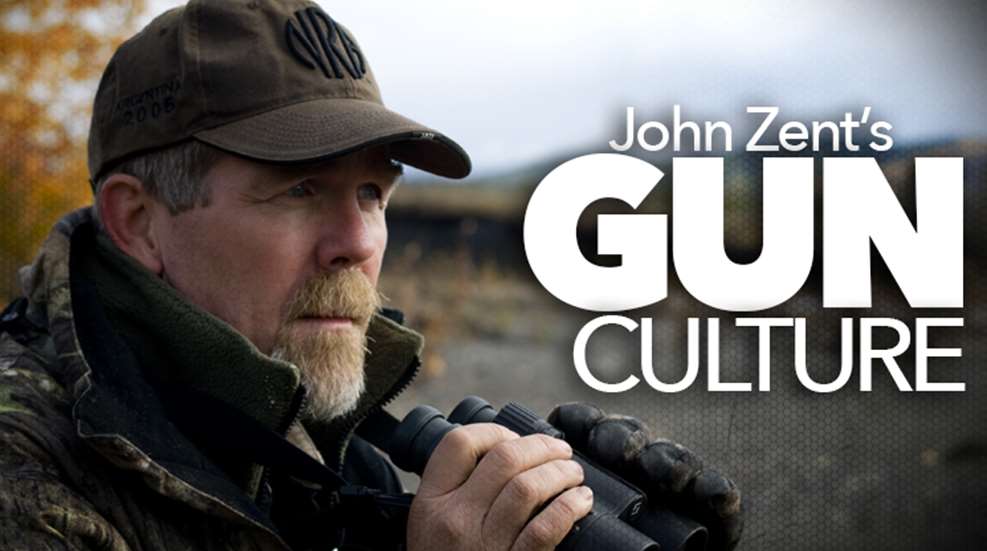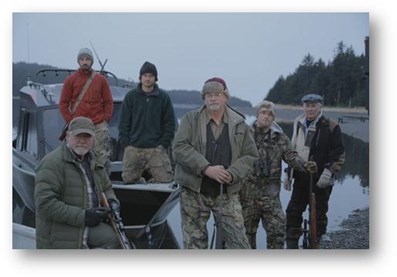 Outside you'll find some of Earth's richest hunting and fishing, absolute treasure lands for those who live for outdoor adventure. However, the hunting lodge is located in the remote wilderness of Kodiak Island, Alaska, home of the densest concentration of earth's biggest predator, the Kodiak brown bear.
Beginning this week, the new Discovery Channel series, Kodiak introduces us to the Mays, the Hollands and the Cusacks, three multi-generational hunting families that come together each fall to guide visiting sportsmen to an unmatched bounty of game and fish, but where every venture outside the lodge is a potentially perilous walk on the wild side.
Like other popular Discovery shows—Gold Rush; Alaska: the Last Frontier; Yukon Men; and Flying Wild Alaska—that highlight the unique freedom and hardships of Alaskan bush life, Kodiak combines behind-the-scenes glimpses with in-your-face action. The daily deprivation and risk give way to the thrills of the hunt and satisfaction of surviving another day, elements that promise to captivate every hunter and viewer with even a little adventure in his or her heart.
"Alaska has always been surrounded by a veil of mystique, and several of our highest rated shows take place there," noted Discovery Channel's Denise Contis. "Now we are excited to introduce our viewers to the legendary forests of Kodiak Island, one of the most isolated and dangerous places on earth."
To see for yourself, check out this clip from Discovery Channel.
Kodiak is a co-production of Discovery Channels and Orion Entertainment. The four-part series premieres Wednesday, May 14 at 10 p.m. ET/PT.