by
posted on April 3, 2014
Support NRA American Hunter
DONATE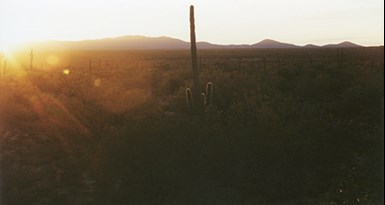 Although my recent quail hunt in Yucatan was an unqualified success with no security issues whatsoever, that brief trip in and of itself can in no way be considered a conclusive assessment of how safe it is for American hunters throughout the length and breadth of Mexico. One reader of the previous post took me to task for "touting" something so risky, and while I saw it as reporting, his criticism was fair. To provide a broader viewpoint, I researched online and sought out folks whose perspectives extend beyond limited experiences like mine.
First, in preparation for any foreign travel where security questions exist, tourism-industry experts consult Travel Warnings periodically issued by the U.S. Dept. of State. The most recent Mexico advisory was released Jan. 9, 2014, and it opens ominously: "The U.S. Department of State warns U.S. citizens about the risk of traveling in Mexico due to threats to safety and security posed by Transnational Criminal Organizations (TCOs) in the country. U.S. citizens have been the target of violent crimes, such as kidnapping, carjacking, and robbery by TCOs in various Mexican states." The warning then provides summaries for each of Mexico's 31 states, some of them quite detailed. For Yucatan and about half the others, it simply states: "No advisory is in effect." Several listings, however, contained language ranging from "exercise caution " to "extremely dangerous."  It noted certain specified areas where U.S. government employee travel is "restricted" or even "prohibited."
One source I consulted, American Rifleman Field Editor Sheriff Jim Wilson, who lives just north of the border in West Texas, echoed those warnings. He reports hearing "third hand" about criminals taking guns and money from hunters in the field. "Personally, I've decided not to go back," Wilson concluded. "I've always liked the Mexican people and loved hunting there, but now, I just don't think it's worth it. It's a real shame that a small number of thugs have ruined it."
One incident reported in the Houston Chronicle in 2009 parallels what Wilson's been hearing, wherein a group of Americans was followed and eventually robbed at gunpoint while in the dove field. That was the only such published report I was able to locate in extensive online searching.
Another knowledgeable source I contacted was Barbara Crown, editor/publisher of The Hunting Report, an authoritative monthly newsletter that serves traveling hunters. One thing that makes The Hunting Report a gold mine of useful information is that many subscribers file detailed after-hunt reports, and the publication literally has thousands of firsthand accounts on file. "For 2012 and 2013, we received a total of 25 on-site reports," Crown said. "There was no mention of security issues and no one told us they felt unsafe or harassed.
"I advise asking operators about their security provisions, then obtaining reference lists and following up with those who've been there most recently," said Crown. "The border corridor is dangerous, but hunters who are accompanied by their outfitters, go straight to camp and stay at the camps, who don't call attention to themselves or go looking for the local nightlife, shouldn't experience a problem.
"Different people have different levels of risk tolerance. If yours is low, don't go," concluded Crown. "If you do go, have emergency evacuation insurance, have a sat. phone, have the nearest U.S. consulate phone number. Pin the operator down about his emergency planning in the event things go bad."
For me, personal risk tolerance is the key. The one time I previously consulted the State Department website prior to a planned hunt –Zimbabwe, 2003—I decided to go despite its strongly worded cautions. In some ways it was the hunt of a lifetime, and so I'm glad I refused to be intimidated. The fact is, risk exists in many kinds of hunting, ranging from dangerous game to treacherous terrain to boating in wintry seas to falling from a tree stand. If you think back to our roots, back to colonials exploring the uncharted New World, to Lewis & Clark and the mountain men, to the famed Roosevelt safari of 1909, American hunters' DNA includes a risk-tolerant gene. Admittedly, I find certain risks compelling, but try to balance that with what makes good sense.
Though I have no immediate plans to return to Mexico, I sure hope to one day. Unless things change, I would have no qualms about returning to Yucatan where NRA Outdoors partners with outfitter Galo Munoz to offer quail, duck, dove and ocellated turkey hunts. Likewise I would love to reconnect with outfitter Arturo Malo for the superb wingshooting he organizes in Baja California. However, because of credible intel, I'd steer clear of certain parts of Sonora where I enjoyed deer and turkey hunts in years past, but would return to other ranches in that state bordering Arizona. Of course that could change if the situation on the ground worsens.