by
posted on October 19, 2016
Support NRA American Hunter
DONATE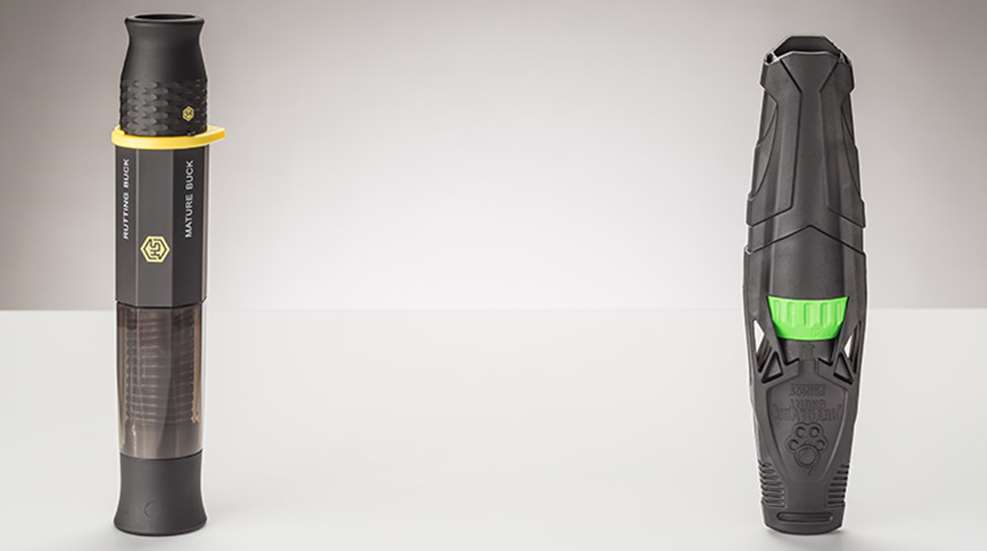 I actually once grunted in a buck without a call and killed him. I'm not some Jacques Cousteau of deer hunting; I just had good timing. I saw the buck across open hardwoods harass a group of does that weren't in estrus. He then stopped with that rut-crazed, Okay, now where do I go? look bucks can get in the search phase of the rut. I reached for my call, but it wasn't there. In desperation, I used my throat. He came trotting and began to circle downwind at 20 yards when I took him with my bow.
The point is, when things are right, sometimes even the worst-sounding call will work. But I've also grunted at so many cruising bucks from Montana to Louisiana and Iowa to New York that I've learned realism does matter. Those cheap, little grunt calls with the 3-inch tubes just don't get it done. You need a throaty and loud grunter to maximize your odds. I've even used the tube part from an elk bugle tube with my grunt calls. It helped.
There is a pig-like oink to a real grunt, not just a vibrating breath of air. But I don't like carrying a 2-foot-long tube into my treestands, as I have enough to deal with. So I've played the field looking for commercial calls that sound throaty. Two new ones that get it done are the Revolver from Primos and the Nemesis from Hunters Specialties. Both allow you to make multiple buck and doe sounds by rotating a selector, but the mature buck grunts are the ones that stand out to me. The Revolver produces a deep, throaty sound, while the Nemesis is louder.