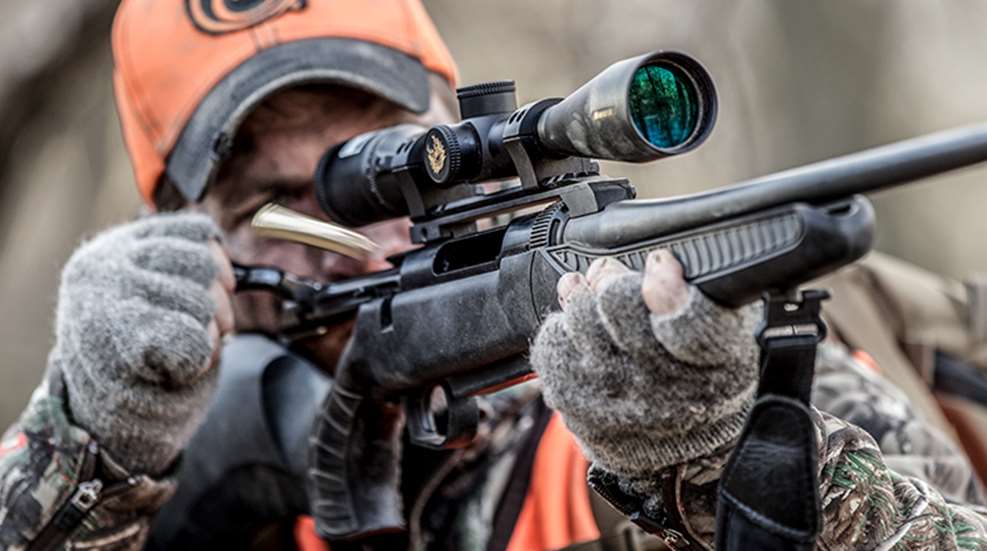 One of the biggest mistakes I've seen in hunting camps is made by inexperienced hunters (or hunters too long out of the game) who come in with that long face: Many simply don't know (or have forgotten) how to effectively kill a living, moving target. This means being mentally ready to kill fast and ethically. I've also seen this happen to shooters who spend most of their time shooting from a bench. They are marksmen, but killing game in the field is a different kind of shooting.
What they all need to do is leave the traditional range and shoot in more hunting-realistic scenarios. Sports like 3-gun and cowboy action shooting make you move as you shoot under pressure—that helps. Actually, the only limit to what you can do to get yourself ready is your imagination, but there are three basic steps to take.
Leave the Bench
My club's pistol/.22 rifle range has many types of spinners and other steel targets. When the range is quiet on weekdays I can often walk down the course and shoot. That helps, but it is not enough. To prepare for a hunt you need to shoot like you will in the field. This might mean shooting off sticks, off your treestand's rest or off-hand. If you're practicing for big-game hunting, start with a .22 rifle that has the same type of action and, if possible, is made by the same manufacturer as your big-game rifle.
Set up Realistic Targets
Position targets (I like pairs of targets) at a variety of locations, presenting level, uphill and downhill shots at various distances that resemble what you might encounter when hunting. I use soda bottles of several sizes and milk jugs filled with water. This way I see the hits. You can also place Birchwood Casey Shoot-N-C or Champion VisiColor targets on cardboard boxes, or use steel targets. Set up targets so they force you to shoot from different positions. Learn to use a shooting sling, such as the Brownells Quick-Set Latigo Sling, for support. If you're shooting in open country, force yourself to deal with bullet drop and wind drift.
Pretend You Are Hunting
Hunt the targets. Crawl up on them. Use your pack or shooting sticks for a rest. Get on the targets and "kill" them as fast as you safely can. By using a .22 rifle or pistol, you can shoot and shoot. Switch to your big-game gun before the season to be sure you're comfortable handling it. As you go through these steps you'll become faster and better. You will be ready for opportunities like a buck moving through cover in the rut or a coyote that suddenly appears.
Finally, if you can, take your .22 LR on an early-season squirrel hunt. Those little critters force you to adjust to a small target at various angles and distances. They are always either moving or about to scurry away.