by
posted on September 10, 2014
Support NRA American Hunter
DONATE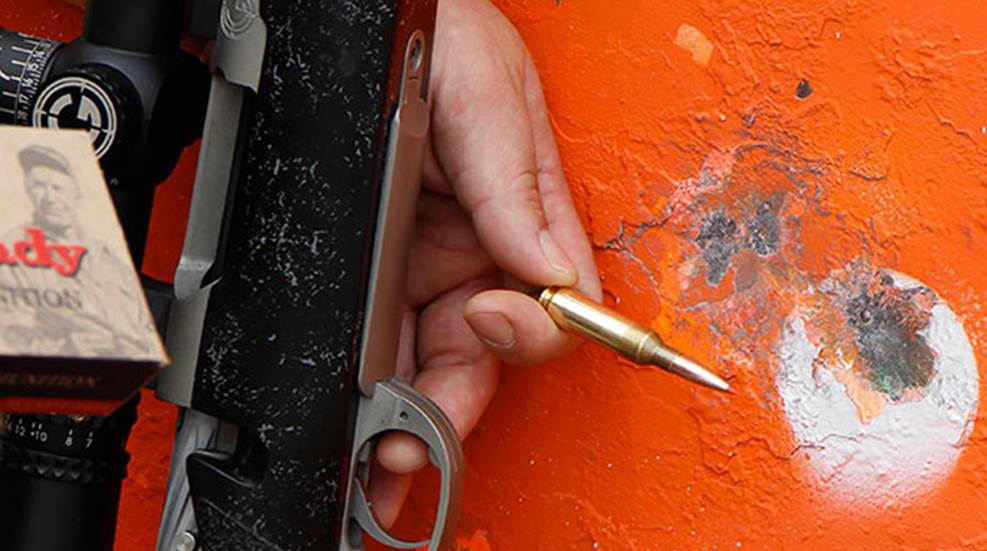 NRA Publications Armorer Christopher Olsen had the chance to spend a few days reloading Hornady ammunition and putting it to good use at Gunwerks' long range shooting course. Get an inside look at what he learned with this gallery.
Gallery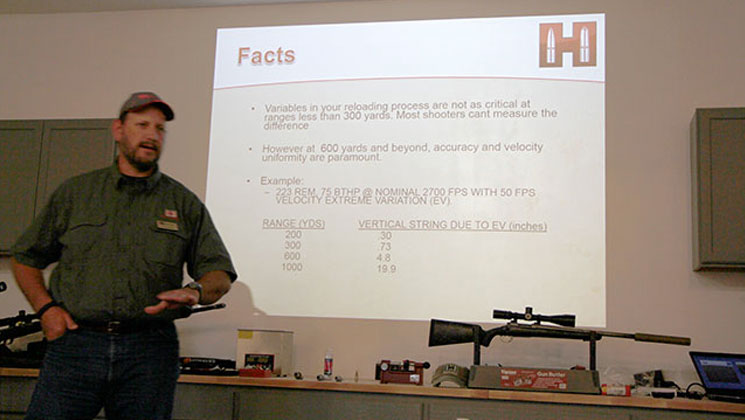 Consistency is Key
Consistency seemed to be the theme of the event. This presentation slide explains the clear change in trajectory between 300 and 600 yards.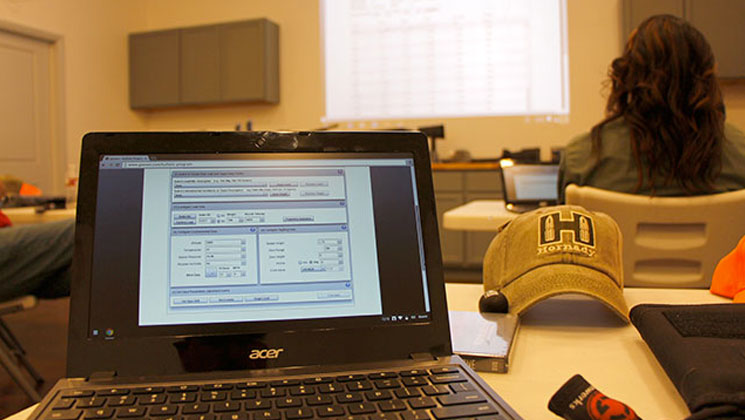 Running Ballistics
Understanding a good ballistic program proved to be vital when learning the skills necessary for long range shooting and reloading. I utilized the program seen in the photo above, provided by GSeven.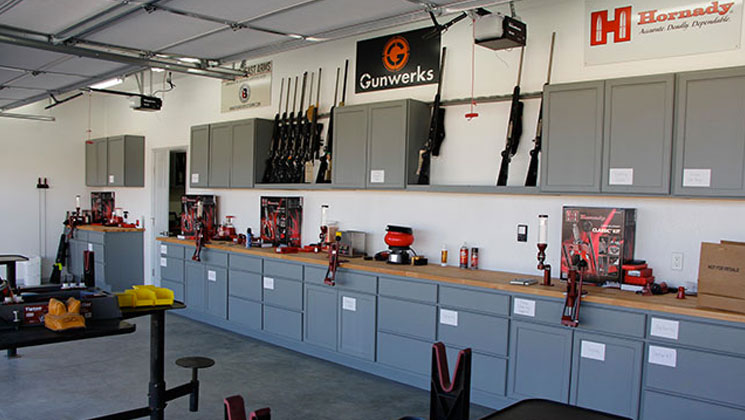 The "Other" Clasroom
After a few hours of studying indoors, it was time to take our new skills to the next "classroom," which was the reloading and shooting bench. Gunwerks' facility provides a great environment where—we were able to load and shoot all in one place, an efficient way to do things.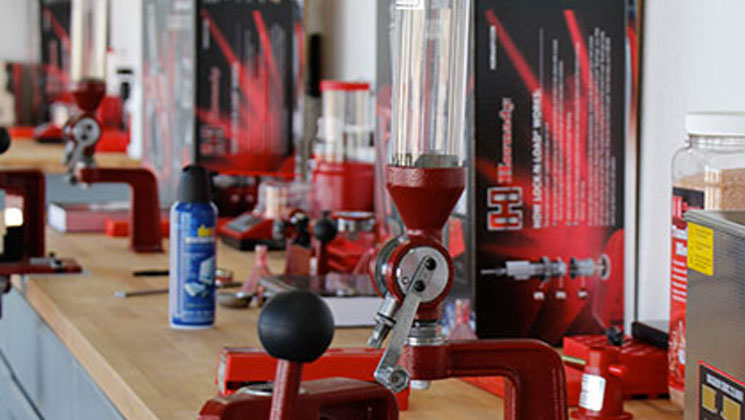 Lock-N-Load
Hornady provided Lock-N-Load Classic Deluxe kits, which made reloading a snap, literally. Lock-N-Load die bushings make swapping dies a breeze without having to recalibrate when switching between dies.
Case By Case
Here's a look at some of the cases that were on hand, ready for prepping.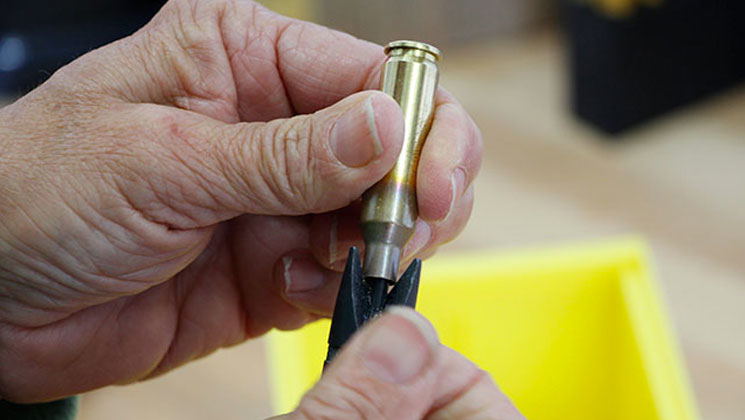 Case Prep
We deburred and chamfered the cases by hand with the tool provided in the Hornady kit.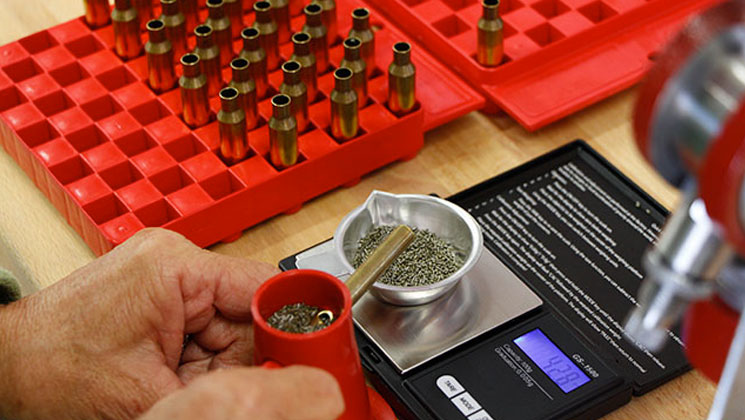 That's the Trickle
Here we're trickling powder to be loaded into 6.5mm Creedmoor primed cases. For long range accuracy it's crucial that this step be handled as precisely as possible.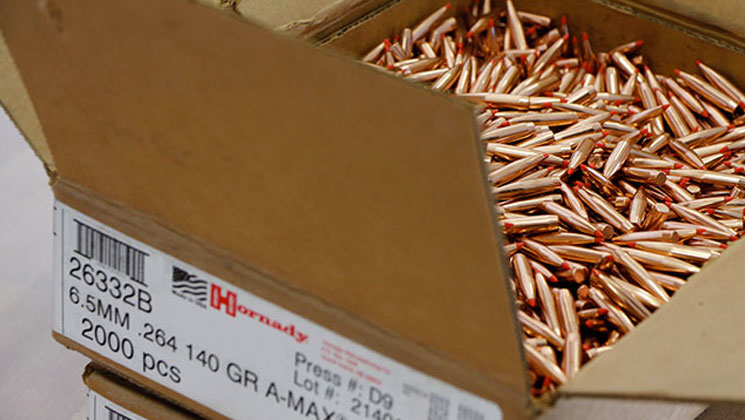 6.5 Creedmoor
6.5mm Creedmoor requires a .264 caliber pill, which is what we loaded for the Gunwerks rifles.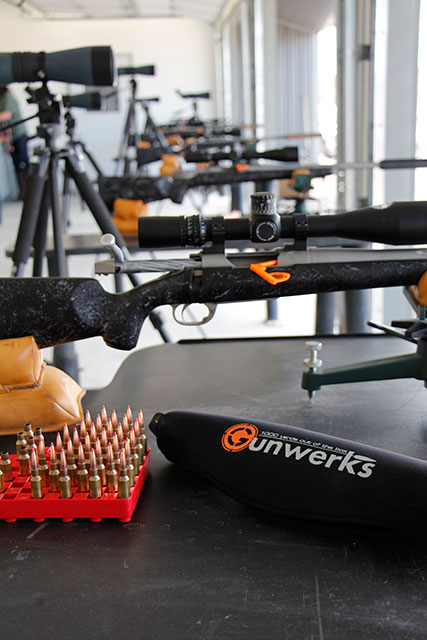 Let 'Em Fly
After spending several hours learning advanced reloading techniques it was time to apply all of our skills and knowledge to the shooting bench. Enter the Gunwerks LR-1000 rifle.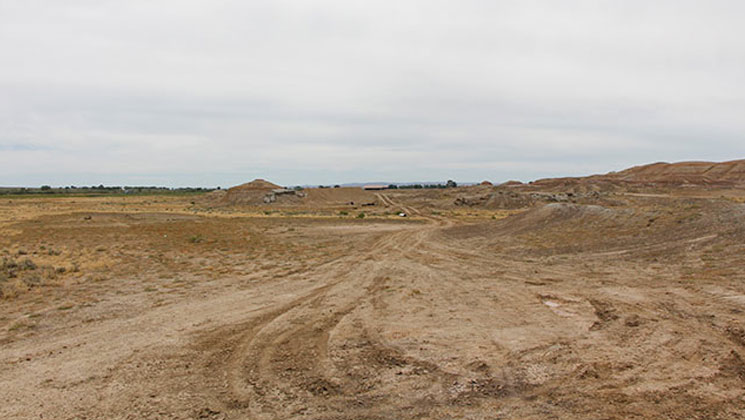 Our Targets
It's time for a little perspective. The goal of the course was to reload ammunition and hit a tennis ball from the building in the center of the picture, 1,000 yards away. Talk about stretching it out.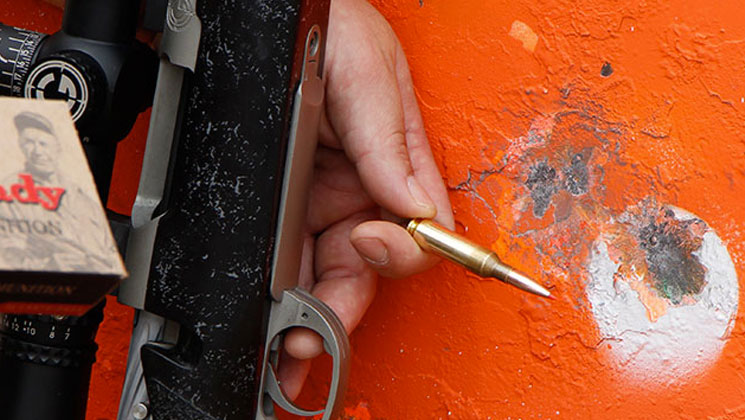 My Group
Consistency proved key in producing this group at 1,000 yards. Granted, the wind was light but I'm still happy with myself and what I learned.