Support NRA American Hunter
DONATE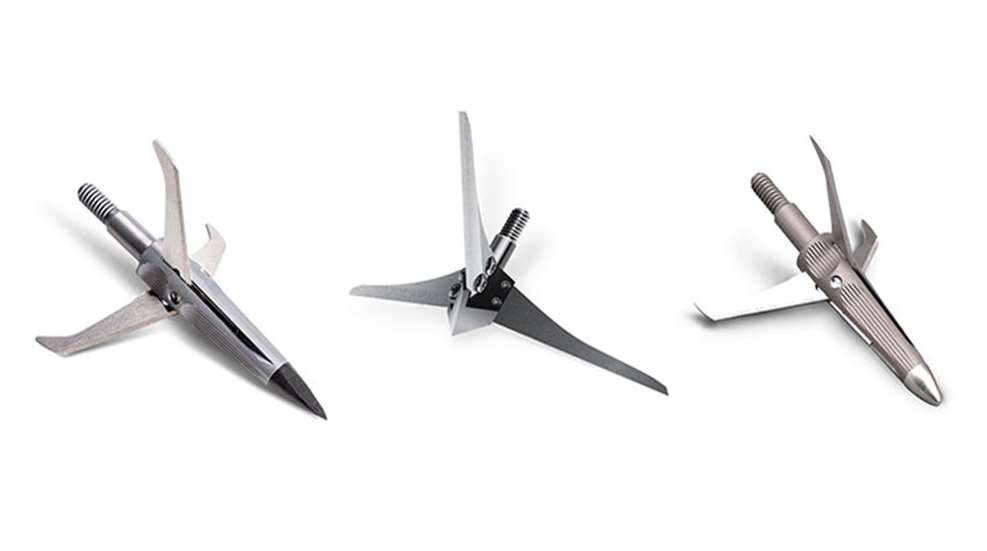 Spring gobblers offer small vital areas and perpetually shifty targets for bowhunters. The shotgun hunter's requisite head/neck placement is a low-odds proposition with a bow (exception below). Mid-body shot placement provides wider margins for error into gobblers' baseball-sized vitals. The solution to reliably anchoring gobblers with mid-body hits is cutting large holes and creating wound channels that convert even marginal hits into dead birds.

Look for mechanical broadheads with cutting diameters of 1.5-2 inches, 180-degree flip blade deployment, conical or pyramid tips (instead of scalpel-like tips) and three blades (instead of two). Flip-back blades and less efficient tips slow penetration and are more likely to leave arrows in birds, which snag brush or impede flight should a gobbler flee following a hit. Three-blade designs with wide cutting diameters provide improved odds of nicking something vital. Prime candidates include the Trophy Ridge Rocket Hammerhead, New Archery Products (NAP) Spitfire Maxx, Spitfire XXX and Gobbler Getter, and Wasp Jak-Hammer.

Turkey head-lopper broadheads include wide-reaching blades with 2- to 4-inch cutting diameters that obviously increase the margin for error on tricky head/neck shots. A drawback, especially when launched from high-speed performance compounds, is they often require more aggressive fletchings (5- to 5.5-inch natural feathers vs. standard 4-inch vanes) to ensure adequate stabilization. Arrowdynamic Solutions designed the original, the Guillotine, with others like the Flying Arrow Archery Tom Bomb, Solid Turkey D-Cap, Magnus Bullhead and Bloodsport Wraith Turkey Lopper following suit.