by
posted on September 27, 2019
Support NRA American Hunter
DONATE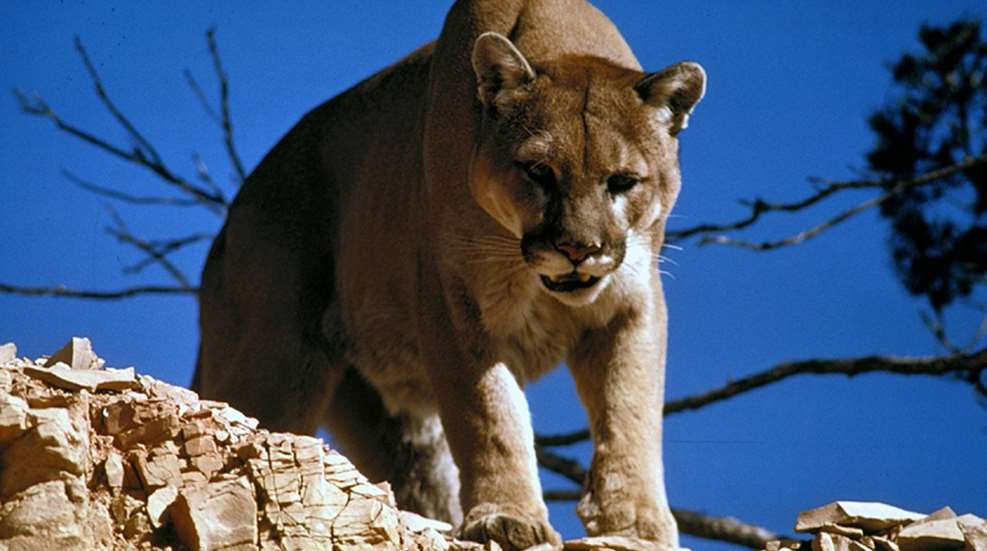 According to reports out of Colorado, one elk hunter is lucky to be alive after successfully defending himself from an attacking cougar with nothing but his wits and a pocket knife.
The hunter, according to news reports, was scouting elk for the upcoming season near the Big Horn Park area north of Kremmling, Colo., at around 9 p.m. on Aug. 10 when he spotted a cougar in close proximity. In an effort to avoid a closer encounter, the hunter proceeded to walk backwards, facing the cat the entire time, for 200 yards, when he tripped and fell. As the man fell to the ground, the mountain lion pounced, scratching at his legs. In response, the hunter grabbed his pocketknife and stabbed at the cat, creating an opportunity to get away.
Responding wildlife officers were able to track down the cougar and kill it, noting the cat acted aggressively toward officers. Upon examination, it was discovered the cat had only a stomach full of grass, suggesting it was likely hungry, but was otherwise healthy.
CPW's Mike Porras stated the hunter did everything he was supposed to do when one comes in contact with a mountain lion. Rather than turn and run, Porras suggests facing the lion and backing away slowly.