Support NRA American Hunter
DONATE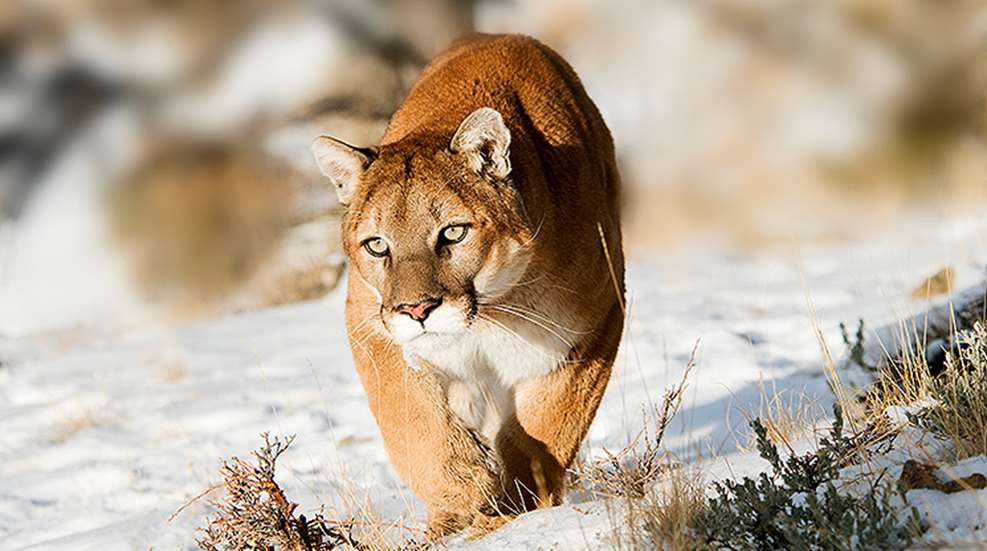 An Idaho family had a close shave last Friday, August 12, when their four-year-old daughter was attacked and nearly dragged away from a campfire by a mountain lion. The girl's father was able to run the cougar off, and the young victim is reportedly unharmed, save for "a few scratches," according to state officials.
According to a news release from the Idaho Department of Fish and Game, the family was camping near Green Canyon Hot Spring, which is east of Rexburg, Idaho. They had allegedly seen the big cat in the vicinity earlier in the day, but apparently paid it little mind. Later on in the evening, after the family had settled in and eaten dinner, the cougar reappeared and tried to snatch the child away from the camp. It dropped the girl after being challenged and ran off.
Following the attack, the family took the girl to the Eastern Idaho Medical Center. Fish and Game officers responded, and Senior Conservation Officer Andrew Sorensen called upon the assistance of a local hound hunter to track the cat. Around 2 a.m. on August 13, they treed a young male lion a few hundred yards from the camp. It was dispatched by deputies from the Madison County Sheriff's office. Other campers in the area were notified of the events.
Officials believe the cat, which weight 90 pounds, to have been healthy. That said, the remains are being tested for potential diseases. Evidence at the scene indicates the lion put down by sheriff deputies was responsible for the attack.
Local Idaho news sources have since acquired photos of the victim's injuries. We'd call them a bit more severe than "a few scratches," but you can judge that for yourself. See the photos here. The girl will have to undergo a series of injections in her wounds and rabies shots, according to EastIdahoNews.com.
According to reports, following the incident the family returned to camp and finished their trip.