by
posted on January 19, 2017
Support NRA American Hunter
DONATE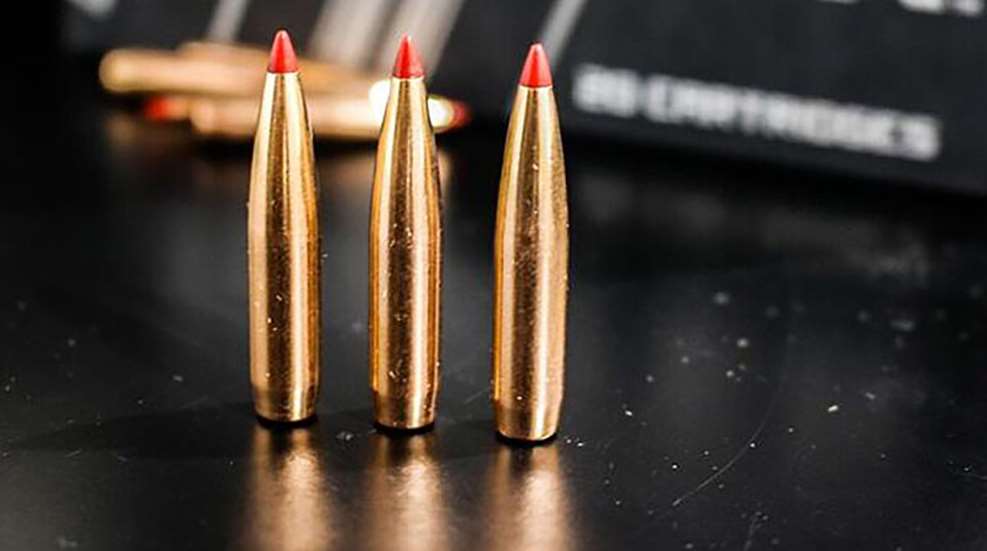 For 2017, Hornady has decided to expand its Precision Hunter line of ammunition to include five new cartridges. The Precision Hunter is built around the ELD-X (Extremely Low Drag–eXpanding) bullet, with its heat resistant polymer tip and high Ballistic Coefficient. This ammunition has proven to be extremely accurate, and I've personally used it at a shooting school to hit steel at 1,500 yards.
New for '17, Hornady will include the .270 Winchester, 7mm-08 Remington, .280 Remington, .300 Winchester Short Magnum and .300 Weatherby Magnum in the already diverse lineup, giving hunters employing those calibers access to the excellent long range bullet.
Bullet weights are as follows: .270 Win.—145 grains, 7mm-08 and .280 Rem.—150 grains and the .300 WSM and .300 Weatherby—200-grains. Running a heavy-for-caliber bullet in this configuration will maximize the retained energy and minimize wind deflection, making long range hits easier to make, and the ELD-X will still give reliable expansion even at the lower velocities associated with distant shots.
For more information, go to Hornady.com.