Support NRA American Hunter
DONATE
A stroll down the collectors' aisles at the
147th NRA Annual Meetings & Exhibits
always reveals interesting artifacts. This year, a display by the
Dallas Arms Collectors Association
is a particular delight. It is titled "
Guns and Gunfights of the Texas Rangers
."
The display of items used by Texas Rangers dating from the time of the Republic of Texas (circa 1836) includes long arms, sidearms, sabers, bullet molds, holsters and other rare artifacts.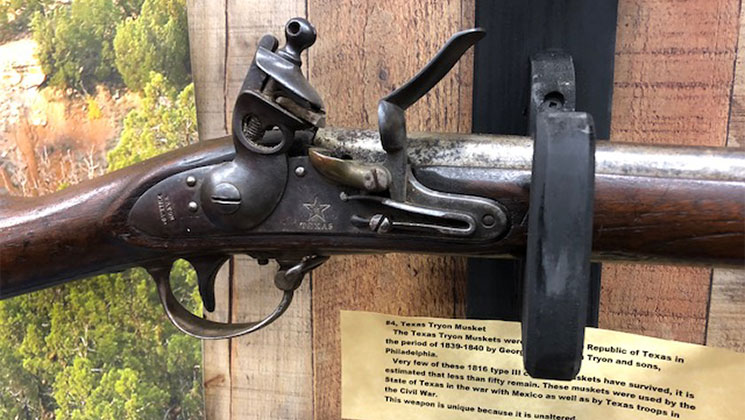 Among the interesting items is a Texas Tryon Musket. The Tryon was made for the Republic of Texas from 1839-1840 by George Washington Tryon and Sons of Philadelphia. The muskets were used by the Republic of Texas during its war with Mexico, and by Texas troops during the Civil War.
Dallas Arms Collectors
members tell me it is estimated that only 50 of these Type 111 1816 muskets have survived to the present day. The musket on display in the booth is unique because it is unaltered.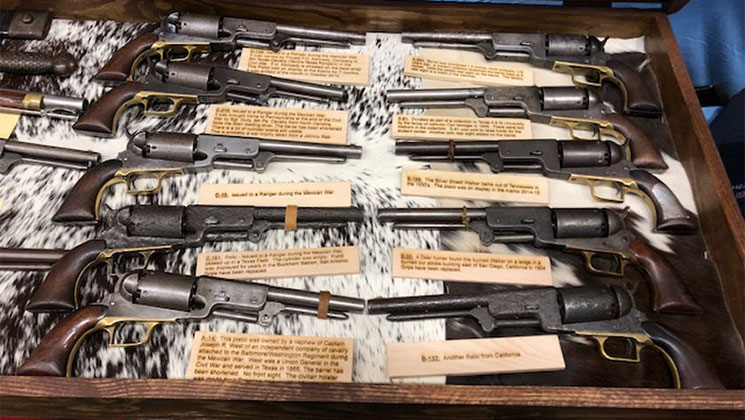 But a closer look reveals an even more interesting find: Colt Dragoon revolvers. In fact on display is not one but 10 Colt Dragoon. Keep in mind only 1,100 such sidearms were ever made. Today, only about 280 are known to exist—and members of the
Dallas Arms Collectors Association
hold 10 of them. Each may be worth as much as $100,000. In fact, recently a Colt Dragoon sold for as much as $1 million, according to one member of the association.