by
posted on April 15, 2018
Support NRA American Hunter
DONATE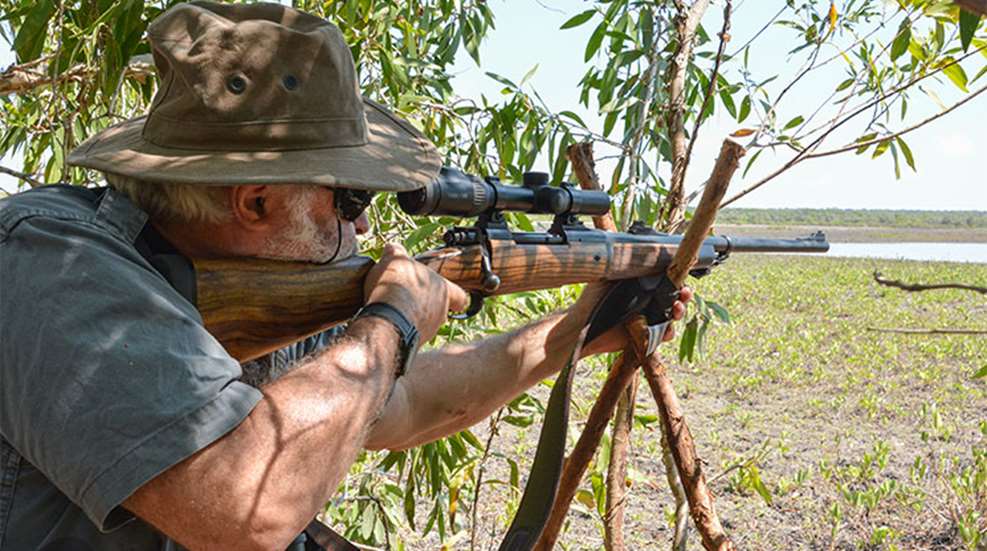 Editor's Note: Field Editor Bryce Towsley recently had the chance to put the following gear to use on a buffalo hunt in Australia. You can catch up on that story here.

Dakota Model 76 Traveler
The rifle I used was a Dakota Model 76 Traveler. This is a takedown version of Dakota's African grade rifle. The controlled-round-feed action runs smooth and fast. The rifle is sub-MOA accurate and the stock design helps to mitigate recoil for fast follow-up shots. If I were to set out to design the ultimate dangerous-game rifle, this is where I would end up. It's good looking, too! MSRP: $7,240; dakotaarms.com.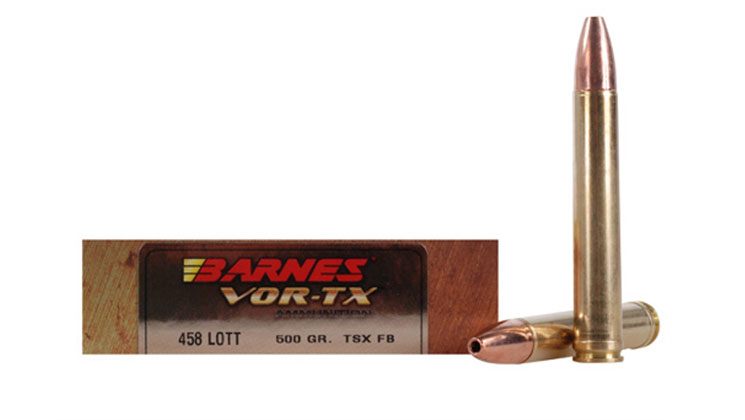 Barnes Vor-Tx Safari Ammo
I am a believer in using a large cartridge and heavy bullets. Probably more Australian buffalo are shot with a .375 H&H Mag. than any other cartridge. It's adequate. However, as my guide pointed out, I would not have gotten the wild ox I took with that cartridge. I would not have even taken the shot because the chance of a wounding loss would have been high. The power of the .458 Lott allows options.
My ammo was Barnes Vor-Tx Safari, which I have trusted on several dangerous-game hunts because I don't think there is a better expanding bullet on the market. The .458 Lott load pushes a 500-grain Triple Shock X bullet at 2200 fps. This generates 5,375 ft.-lbs. of energy, which is a couple of hundred more than the legendary .470 Nitro Express. MSRP: $121.51 per 20-rnd. box; barnesbullets.com.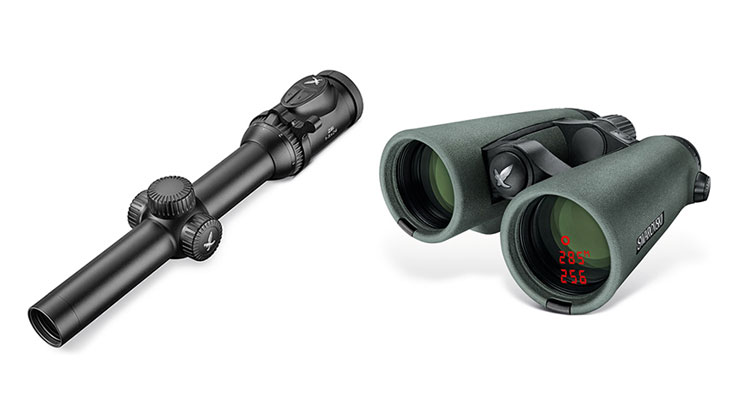 Swarovski Optics
My choice for optics was of course Swarovski. The scope was a Z8i. This 1X-8X scope covers all the bases from following up in thick brush to precision long shots. The illuminated 4A-IF reticle is visible even in bright light. When using it on 1X it works like a red dot to draw your eye to the center of the scope for very fast shooting. Best of all the scope is rugged enough to survive the toughest hunt.
My binocular was a Swarovski EL Range 10x42 with a built-in rangefinder. I have lost count of how many hunts it has been on, but it's approaching "a lot." I'll be honest: It has not had an easy life as I hunt hard and am not gentle with my gear. Yet, it has not given me an ounce of trouble. It is bright, clear and dependable. A built-in rangefinder eliminates one worry. MSRP: $2.710 Z8i 1-8x24 riflescope, $3,666 EL Range 10x42 binocular; swarovskioptik.com.