by
posted on April 23, 2010
Support NRA American Hunter
DONATE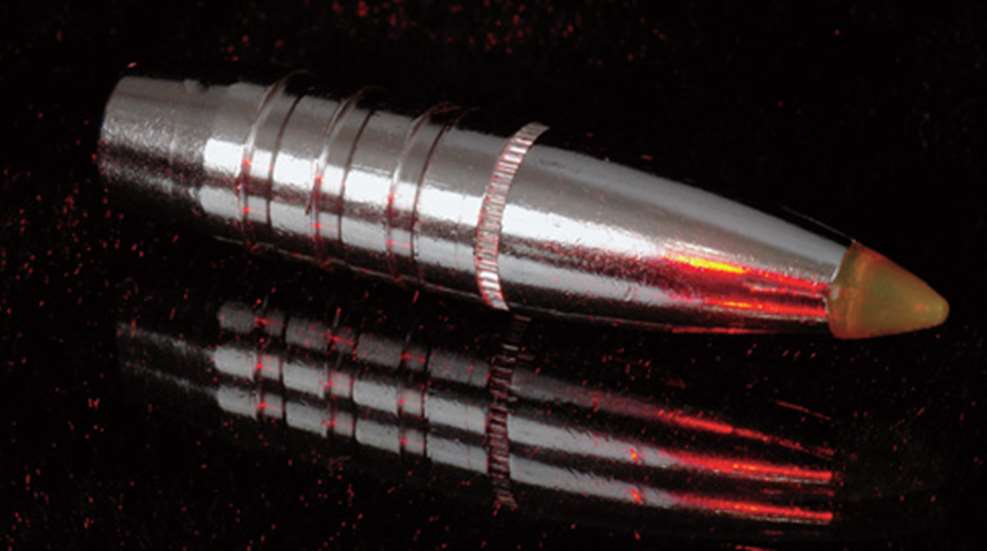 The Trophy Bonded Bear Claw was developed by Jack Carter in 1985 and Federal began loading it in factory ammo in 1992.
With a bonded core of lead in the nose and a solid shank of copper for the back section, this bullet was unique. The bonded core would expand until it hit the border with the solid back, which stopped further expansion. Because the lead core was bonded to the copper jacket, it tended to stay together for excellent weight retention.
In 2007, Federal engineers upgraded it to the "Trophy Bonded Tip." This distinctive looking bullet has a neon orange polymer tip and a bright silver coating. The one-piece jacket and solid base is made of 95 percent copper and 5 percent zinc gilding metal. There is a series of concentric grooves cut around the bullet's shank to aid in accuracy when dealing with factory bore diameters that can vary even among the same caliber. It works, as my testing with it in multiple rifles has shown it to be very accurate.
Of course, the pure lead core is bonded to the jacket; this is a "Trophy Bonded" bullet after all. But Federal learned a lot about controlling bullet expansion when they designed the Fusion line of bullets and they have applied that knowledge to the Trophy Tip by "programming" the expansion. More control ensures positive expansion and a predictable diameter for the expanded bullet.
With a boattail base, enhanced ogive profile and the addition of the polymer tip, Federal has picked up, on average, 30 percent more ballistic coefficient over the older design TBBC bullets. That means higher retained velocity, more energy downrange and, of course, a flatter trajectory.
I used an engineering sample 180-grain Trophy Bonded Tip in .300 Win. Mag. to take a mountain goat in British Columbia in 2007—one shot, one goat. Since then I have hunted with the bullet quite a bit. Last fall I managed to find some time to hunt whitetails near home and by myself, something my busy travel schedule often does not allow. With no obligations to anybody, I could pick any ammo I wanted. My custom Remington 760 .30-06 was loaded with 165-grain Trophy Bonded Tips. I think that says something about my confidence in the bullet.