Support NRA American Hunter
DONATE
Editor's Note: Field Editor Philip Massaro put the following gear to use on a recent Alaska black bear hunt. You can catch up on that story here.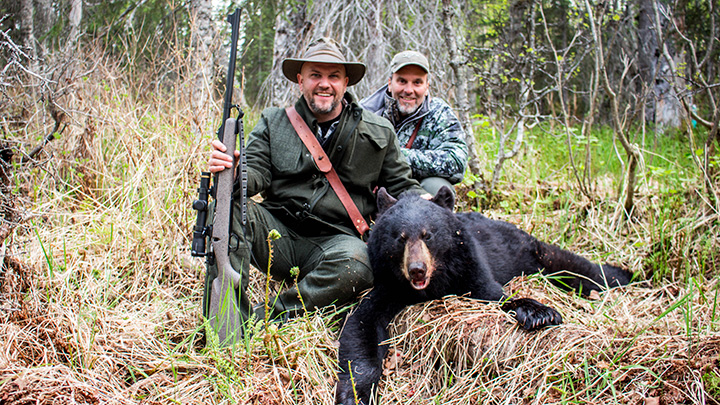 Because both black and brown bears were available, I chose to take my Mark Bansner custom rifle in .404 Jeffery. The rifle began life as a Legendary Arms Works Big Five, but it has been restocked and hot-rodded by Bansner. Built on an M704 controlled-round-feed action with a synthetic stock (lengthened to 14¼ inches to fit me like a glove), the rifle made sense for Alaska. All its metalwork is covered in Cerakote, and the rifle is equipped with a properly tuned Timney trigger. It is topped with a Leupold VX-5HD 1X-5X-24mm in Talley detachable rings. This rig made perfect sense to me as a rifle for any bear, anywhere. 

The Norma African PH load I chambered in the rifle fires a 450-grain Woodleigh Weldcore bonded core bullet at 2150 fps to deliver more than 4,600 ft.-lbs. energy. It's a good stopping round for the biggest brown bears. The Bansner rifle will print three-shot groups with it in just under an inch.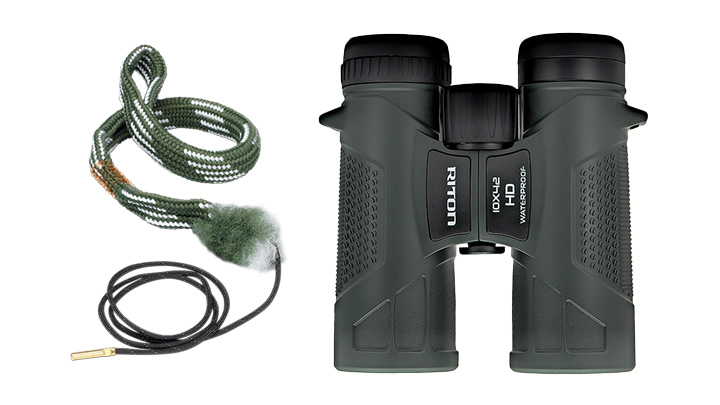 I took along a Hoppe's BoreSnake to keep the bore clean; the salty air of Cook Inlet can cause rust quicker than you'd think. I also carried my Riton 10x42 HD binocular, as it has stood up well in all sorts of weather and temperatures, and is comfortable to carry and use for long glassing sessions.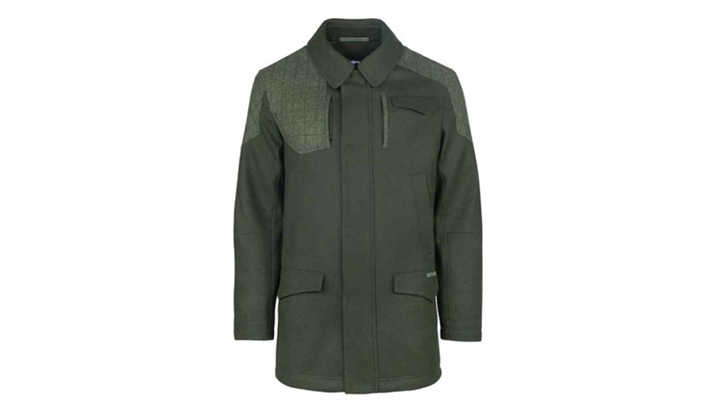 I wore a Jagdhund Erzberg coat and Reiting pants in loden green. Jagdhund uses a blend of new wool with a bit of camel hair thrown in to make warm, quiet and efficient outerwear. The clothing was comfortable—not too warm when temperatures rose yet plenty warm during the late-night sits. In addition to my favorite Karesuando skinning knife, I took along a Knives of Alaska skinner/cleaver. It's a handy tool, capable of skinning a bear or moose as well as breaking bone or cutting branches for an impromptu ground blind (and we did just that).