by
posted on February 26, 2015
Support NRA American Hunter
DONATE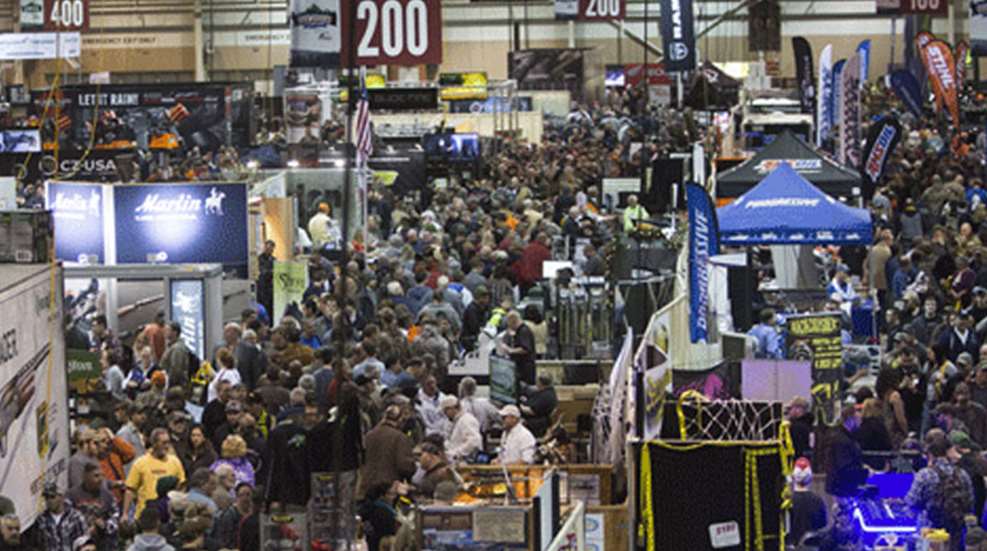 Although the products on display ranged from $6 turkey calls to $60,000 pickup trucks, the attendees and exhibitors at the Great American Outdoor Show, held in Harrisburg, Pa., Feb. 7-15, were bound under one common purpose: grassroots activism. The second annual Great American Outdoor Show, produced by NRA, attracted nearly 200,000 attendees and more than 1,100 exhibitors to the Pennsylvania State Farm Show Complex.
Such support and attendance came at a relief to many exhibitors who took a stand—at some risk—against the former Eastern Sports and Outdoor Show producer Reed Exhibitions in 2013. When Reed announced two years ago it was banning the sale or display of modern sporting rifles at the 2013 Eastern Sports and Outdoor Show, it set off a backlash of epic proportions. Cabela's was the first to withdraw from the show and was soon followed by groups including the NRA, the National Wild Turkey Federation and the Rocky Mountain Elk Foundation, as well as scores of manufacturers like Benelli, Crimson Trace, Hunter's Specialties, Leupold and Ruger. When all was said and done, more than 350 exhibitors pulled out of the show before it was ultimately "postponed" by the British-owned Reed just 10 days after it announced the ban.
It was grassroots activism at its finest, and some of those hardest-hit by the collapse of the "Harrisburg show"—the outfitters, wildlife artists, custom call builders, knife makers and gear retailers whose very livelihoods depend on it—were among the first to withdraw, despite the prospect of financial hardship or even ruin.
Fast forward two years, and under NRA's leadership the Great American Outdoor Show and its exhibitors are thriving. Over the show's nine days, attendees of all ages packed the halls to book hunts, buy gear and check out the latest guns and optics. They learned from experts during daily seminars, met celebrities and outdoor personalities, took part in interactive events, and enteredcontests and competitions. They filled the complex's arena for anNRA Country concert featuring Lee Brice, Thompson Square and Josh Thompson. They celebrated hunting, shooting, fishing, boating, camping and—above all—freedom.
A number of vendors on the show's final Sunday reported heavy booth traffic, strong bookings and better-than-expected sales virtually across the board. Buoyed by the show's growth with NRA at the helm, exhibitors and attendees alike were already looking forward to the 2016 edition, which is set for Feb. 6-14 in Harrisburg.
"Thankfully we were able to weather the storm in 2013," said Madelein Hayward, a longtime exhibitor who owns Bluecliff Hunting Safaris in South Africa's Eastern Cape with husband Kobus, echoing a sentiment shared by many vendors. "Our business depends heavily on meeting and booking American clients, and the Harrisburg show is a huge part of our marketing effort in the United States.
"We had a good year this year and expect that to continue. It feels like the show has a renewed energy."