by
posted on March 17, 2020
Support NRA American Hunter
DONATE
Why spend the money when great taxidermy can be done at home for less? The following five products will help you get the job done right.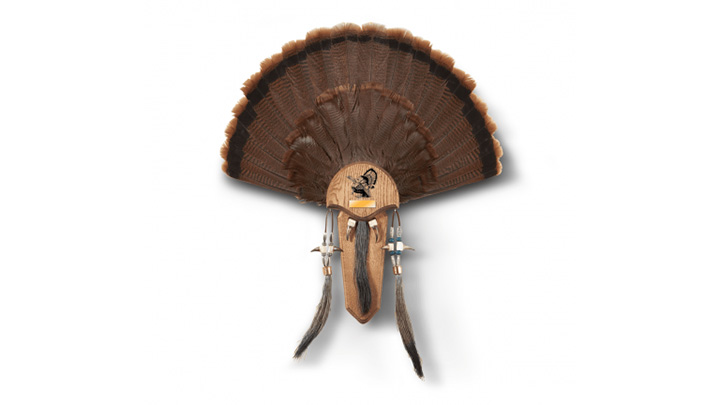 Hunters Specialties Three Beard Mounting Plaque
Made of stained solid oak, this fan-mounting kit comes complete with all necessary hardware and easy-to-follow instructions to display your trophy bird in a manner befitting its beauty. Rig it with up to three beards, spurs and an engravable nameplate (included) so everyone knows where the old tom met his maker. MSRP: $24.99; hunterspec.com.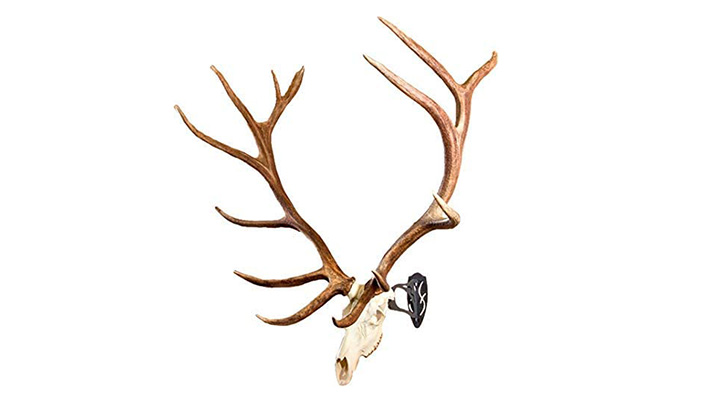 Skull Hooker Big Hooker
Not everyone has the room, or the cash, for a full shoulder elk mount. And with a trophy this large, display options can be limited. Built for the big boys, the Big Hooker utilizes a minimalist design that is as classy as it is sturdy. With adjustable prongs and a rotating mounting arm, you can customize the angle of your skull to fit any space. MSRP: $59.99; skullhooker.com.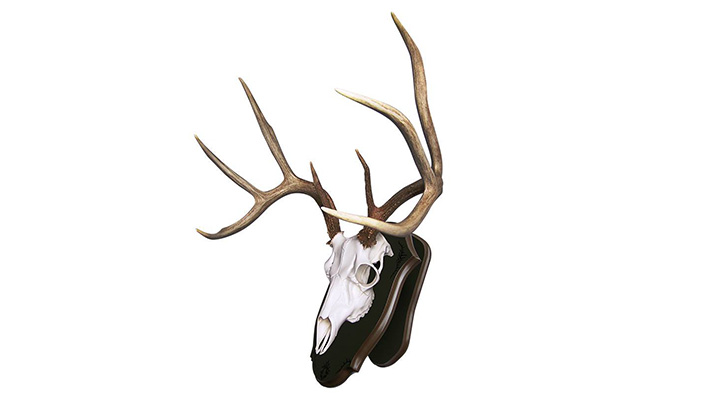 Mountain Mike's Europlaque
Create a desktop design element or a wall-hanging trophy with this two-in-one European deer skull mounting system. With only a few tools, a DIY work of art can be completed for a fraction of the cost of a pro's fee and result in a mount you'll be proud to place in your home or office. With all components included, the only thing you'll need is time, and not much of it. MSRP: $42; masterofskulls.com.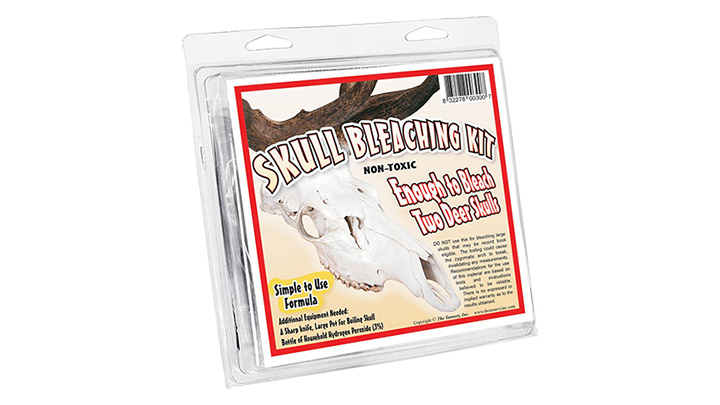 The Tannery Inc. Skull Bleaching Kit
This handy kit contains a degreasing solution (used in the boil) to help remove fat and flesh from your skull in preparation for a Euro mount. Once that's done, mix the included bleaching powder with household hydrogen peroxide to create a paste that'll turn that skull trophy white. Components are nontoxic, and the kit contains enough product to clean and bleach up to two deer-size skulls. MSRP: $34.99; cabelas.com.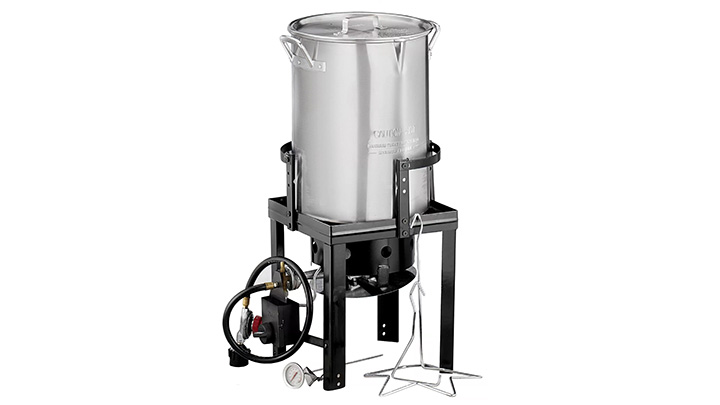 Bass Pro Shops 30-quart Propane Turkey Fryer
As you'll soon find out, a turkey fryer is useful for a lot more than dinner. In fact, once you use one to boil and prep a skull for Euro mounting, you'll save some cash with fewer trips to the taxidermist. This propane fryer comes with a 30-quart aluminum pot, perfect for even large elk skulls, and a stable stand with rails to keep the pot in place. MSRP: $69.99; basspro.com.