by
posted on June 27, 2016
Support NRA American Hunter
DONATE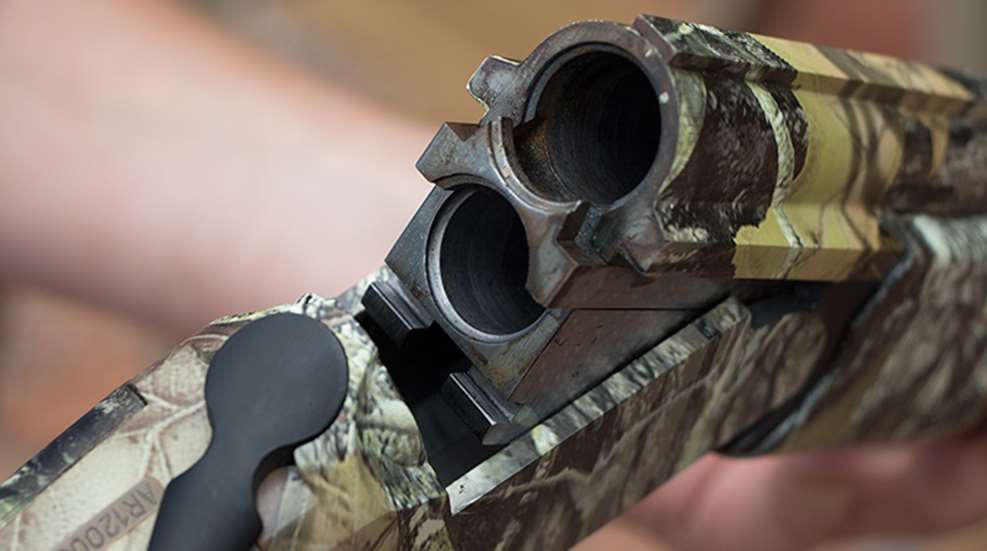 No, TriStar Arms doesn't garner as much attention as some of the big names in the shotgun world. But like it or not, often times you end up paying quite a bit more for a well-known name tag. And TriStar is importing quality,value-priced guns from Turkey like they figured out how to grow 'em on trees. I had the pleasure of using the TriStar Viper-G2 in Canada and loved it so much I put one in the safe. So when the big-boy Hunter Mag was dropped in my lap, I had high hopes. TriStar didn't disappoint. Here are five things you need to know.
1. Like the "Mag" in its name implies, it's a 3½-inch over/under.
A 3½-inch over/under, you say? I do indeed. Why, you might ask? Well, my guess is, despite varying opinions on the heavy-hitting loads, 3½-inch shells are still flying off shelves. Few companies have built a 3½-inch gun that's not a pump or autoloader. Why not give hunters something they haven't seen before?
2. Chrome-lined chambers and barrels can take a beating.
While chrome-lining first found glory in U.S. military applications, specifically in the chrome-lining of fully automatic M-16s in the late 60's, the benefits of extended barrel life, reduced wear and ease of cleaning were eventually recognized and adopted by gun manufacturers of all types and makes, including TriStar shotguns. This makes sense on the Hunter Mag, considering the increased pressure of 3½-inch loads and the potential high-volume shooting coming out of duck blinds.
3. The synthetic Stock is available in three colors/camo patterns.
In my mind, this synthetic whopper of an over/under is built for the hunter who, though he might own a few, can't wrap his hands around the idea of bringing a beautiful wood over/under out to hunt in nasty, prime-duckin' weather. It's built for the guy like me. And because none of us can agree on a gun, let alone its color scheme, TriStar makes the Hunter Mag available in Mossy Oak DuckBlind with 28-inch barrels, Mossy Oak Break-Up with 26-inch tubes, and a black synthetic model for those less-flashy hunters.
4. It comes complete with five choke tubes.
Yes, because the benefits of an over/under aren't fully utilized unless you're sporting different chokes in each tube, TriStar includes a full set of five Beretta style choke tubes (SK, IC, M, IM, F). Set yourself up to handle birds at any distance.
5. This gun swings and shoots in a pricier class.
While it won't do me any good comparing this O/U to its finer colleagues, if you think its "budget" price puts it in the line-up of clunky 2x4's, you are sorely mistaken. While it's not the lightest O/U I've had in my hands, it shoots when I pull the trigger, opens when commanded, and swung ahead of 20 out of 25 clays in perfect sequence to shatter them. For an O/U you will probably find for well under $700 and won't hesitate to actually take hunting, it's certainly worth more than a look.