by
posted on January 23, 2020
Support NRA American Hunter
DONATE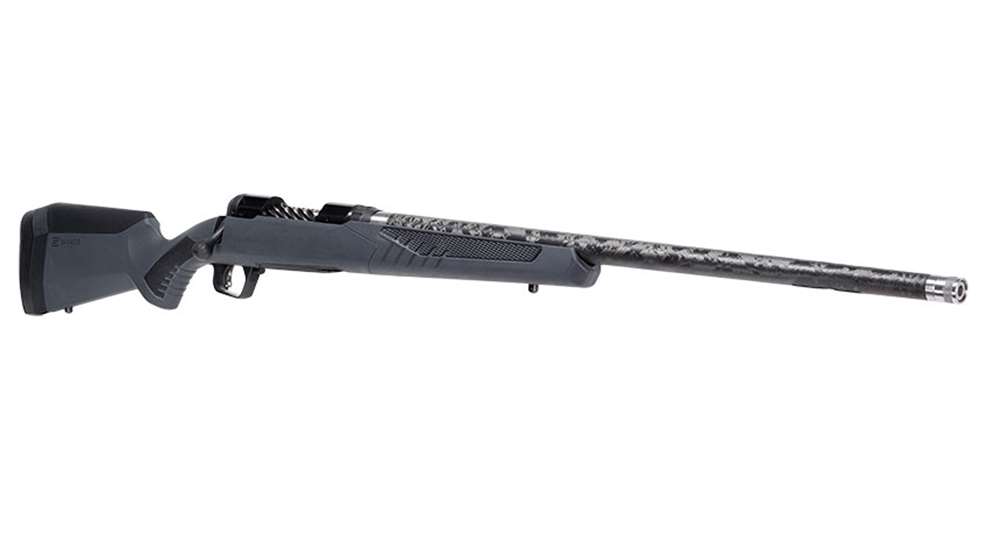 The Savage Model 110 has a reputation as being one of the most accurate and reliable production hunting rifles available today, and part of what makes these guns so appealing is the long list of innovative features that the company offers.

The Model 110's barrel nut system allows for precise headspacing and improved accuracy (and has become a popular feature on competing rifles), the AccuTrigger provides a safe, user-adjustable alternative to competitor's lousy factory triggers, and the AccuFit stock system offers hunters an unparalleled level of customizability. By offering so much technology in a production rifle the Model 110 has garnered a loyal and growing fanbase of hunters.
Now, Savage fans have even more to like in 2020. Or, perhaps more accurately, they have less—a brand-new Model 110 rifle, with all the class-leading features you'd expect from a Savage gun and the addition of a Proof Research barrel that keeps overall gun weight at six pounds or less.
Meet the Savage 110 Ultralite.
It's possible to argue that the new Ultralite is the best-looking Model 110 in years with its gray AccuFit stock, spiral-fluted bolt body and an exclusive Proof Research carbon-fiber-wrapped stainless-steel cut rifled barrel. The Ultralite is available in eight calibers with barrel lengths ranging from 22 to 24 inches, and the short-action 6.5 Creedmoor and .308 variants weigh in at just 5.8 pounds. It's hard to find a production rifle that weighs less, and impossible to find one that features a carbon-fiber barrel for less than the cost of the Savage Ultralite. At $1,500, it isn't cheap, but with a feature list like this, minimal mass and superb accuracy, it might be the best bang-for-your-buck bolt gun to break cover at SHOT Show 2020.

That long feature list includes things like a factory blueprinted action, lightweight skeletonized stainless receiver with Melonite finish, 5/8x24 threaded muzzle with cap, a detachable box magazine and a user-adjustable AccuTrigger that ranges from 1.5 to 4 pounds. All Savage rifles shoot well, but with its blueprinted action and Proof barrel the, 110 Ultralite is an absolute tack driver. What's more, it delivers that level of accuracy in a hunting rifle package that is perfectly-suited for almost any hunt including high-elevation sheep, goat and elk hunting where the air is thin and every single ounce of gun weight can be felt.
What's more, Savage rifles have an enviable reputation for reliability, and whether you're hunting whitetails in the woodlot behind your house or hoping to fill a once-in-a-lifetime bighorn tags in the Rockies, you can rest assured that your rifle is robust enough to handle the worst conditions you'll encounter in the field.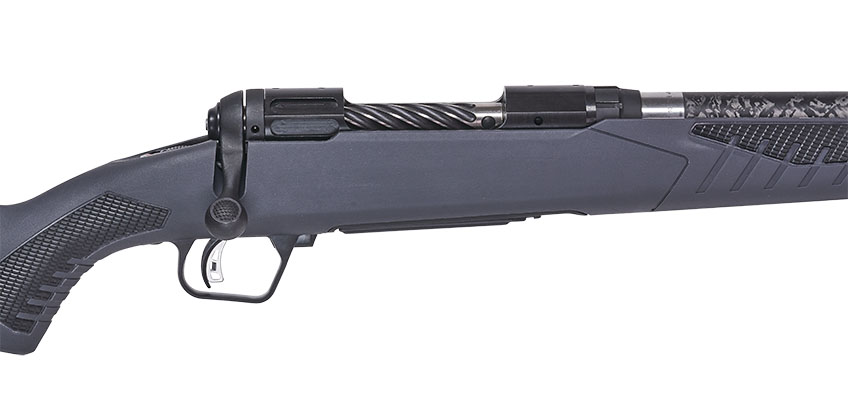 Savage offers the Model 110 Ultralite in a wide variety of calibers including 6.5 Creedmoor, .270 Winchester, .280 Ackley Improved, .308 Winchester, .30-06 Springfield, .300 Winchester Short Magnum as well as the hot new 6.5 PRC and .28 Nosler. It's not a budget gun, but the new Ultralite might well be the best Savage 110 ever built—and that's saying a lot.
For more information, visit savagearms.com.