by
posted on June 28, 2023
Support NRA American Hunter
DONATE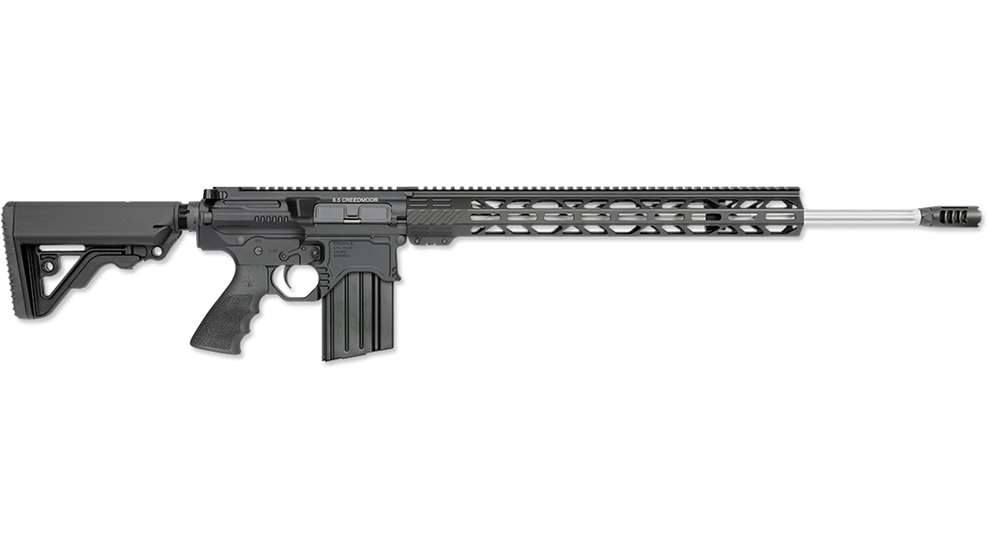 Rock River Arms has released its BT3 Predator HP 6.5 Creedmoor Rifle (6.5C). Engineered with the goal of out-of-the-box accuracy, extended effective range and reliability, the rifle is chambered in the popular 6.5 Creedmoor. While the caliber is widely known as a competition cartridge, it is also incredibly well suited for taking down everything from varmints and predators, to whitetail and muley.
Features
At the heart of the Predator HP is Rock River Arms' billet aluminum upper- and lower-receiver set. CNC-machined from a solid block of aerospace-grade aluminum, this lightweight yet robust construction provides enhanced strength and rigidity, ensuring consistent shot-to-shot performance. The receiver set also features a sleek, modern design, with ergonomic controls familiar to almost any shooter, and a Hogue rubberized grip for improved handling and comfort.
The Predator HP 6.5C incorporates a precision-grade, match-grade, fluted, cryogenically treated, stainless steel barrel to deliver exceptional accuracy and longevity. The 24-inch barrel's precision 1:8-inch twist rifling offers optimum bullet stability, to leverage the ballistic performance of the 6.5 Creedmoor cartridge. A low-profile gas block sits on top, to work the semi-automatic action, while at the end of the barrel, an RRA Operator Brake is affixed to the 5/8-24 TPI threaded muzzle. The handguard is free floated around the barrel, 17-inches long, and boasts M-Lok slots for the attachment of accessories, with a full-length rail on top.
Equipped with an adjustable two-stage match trigger, the Predator HP 6.5C allows shooters to achieve the balance between a crisp trigger break and optimal pull weight, resulting in easy accuracy and shot control. The rifle's six-position Operator CAR stock provides a customizable fit for comfort and alignment, enabling shooters to maintain precise aim over extended shooting sessions.
For more information on the 9.6-pound Rock River Arms BT3 Predator HP 6.5C, which comes with a case and magazine, check out rockriverarms.com. MSRP: $2,095