by
posted on April 24, 2015
Support NRA American Hunter
DONATE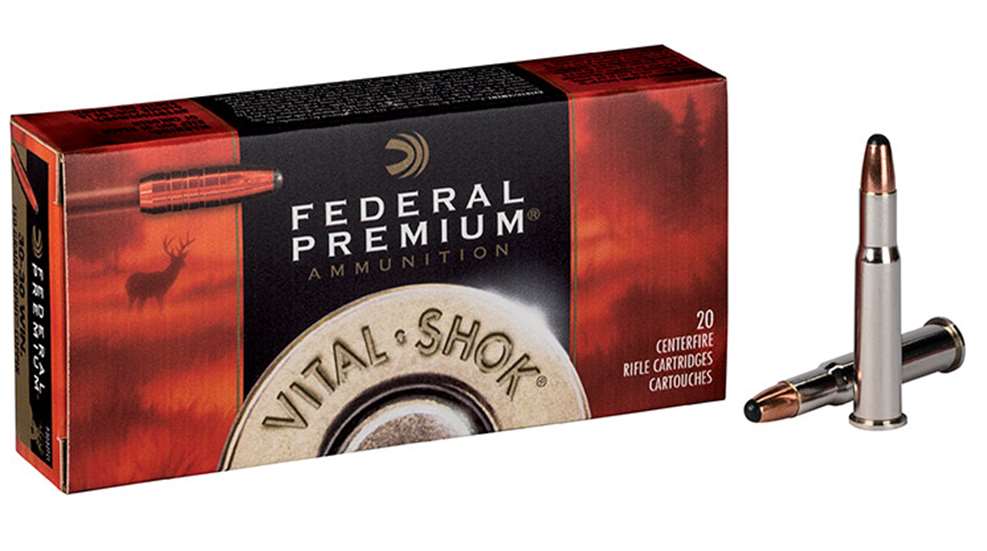 The 120-year-old .30-30 Winchester is very likely one of the most widely used, while simultaneously overlooked big game cartridges ever. Considered as a starter cartridge by many, lots of hunters have taken their first deer with the .30-30 and then, needlessly, moved on to higher velocity offerings. Federal realizes that with a good bullet the .30-30 can do most anything any hunter needs and for 2015 they have introduced a new load for this old, deer camp favorite.
New to the Federal's Vital Shock line of ammunition is a 150-grain, .30-30 Winchester load that utilizes the Trophy Copper bullet. Here's what you need to know about this new hunting load that will help the .30-30 Winchester continue to live a happy life in deer camps all across America.
1. It's lever-action safe.
The 150-grain bullet is an all-copper hollow point projectile with a rounded polymer tip to make it safe for feeding from tubular lever-action magazines. The bullet is lead free and California compliant.
2. With a muzzle velocity of 2300 fps, this new bullet has a ballistic coefficient (BC) of 0.222.
Sighted in to be dead on at 150 yards, it will strike about four inches below your point of aim at 200 yards.
3. It displays exceptional expansion.
Average weight retention when fired into ballistic test mediums is 99 percent and the bullet deforms with an upset frontal diameter of about 0.55 inches. That's expansion of 1.78 times the original diameter, which is exceptional by any standard and aids greatly with tissue destruction.
4. This level of terminal performance is ideal for the .30-30 Win. cartridge.
It also proved to be very consistent. During terminal performance testing the 150 grain Trophy Copper .30-30 load showed a weight retention and expansion variation of less than 1 percent!