by
posted on January 22, 2022
Support NRA American Hunter
DONATE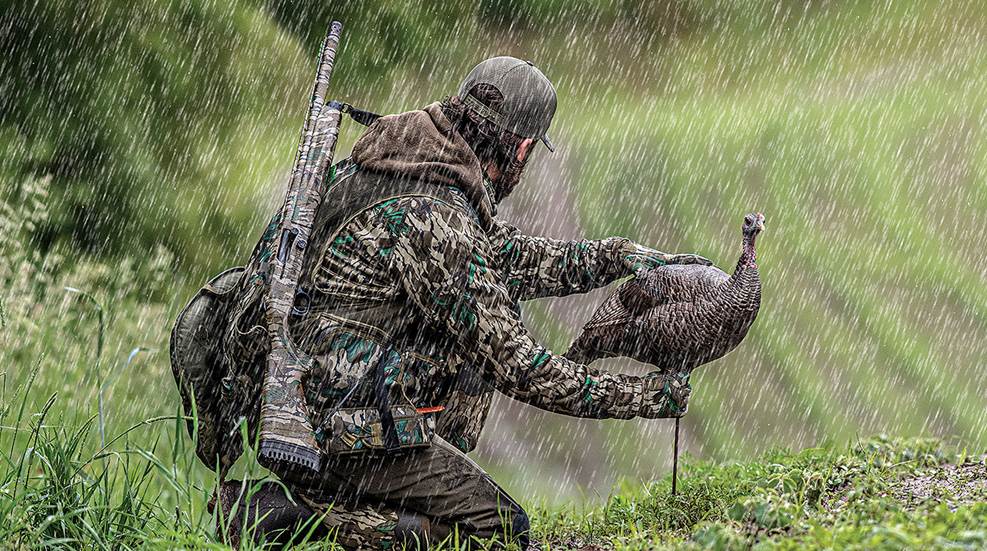 What It Is: The next generation of Mossberg's tried-and-true semiauto gobbler guns.
Why We Love It: It has all the features of the previous-gen 930 with some noteworthy upgrades.
A year ago, Mossberg released the 940 JM Pro competition shotgun, and it was no secret that the same technology found on that gun (which was designed with input from top shooter Jerry Miculek) would eventually find its way into Mossberg's semi-auto field guns. Late last year the company released the 940 Waterfowl and Snow Goose editions, and now they've launched the new 940 Pro Turkey.

Like the 930, this shotgun uses a gas-operating system that helps reduce recoil impact, which is always a welcome feature when firing magnum turkey loads. The redesigned gas system features nickel-boron coatings on the internal parts, and that means this gun will go longer between recommended cleanings (1,500 rounds) than the 930. Other changes include a larger loading port and lengthened elevator, an anodized follower and oversized bolt handle and bolt release for faster, easier operation. The forearm has been trimmed down which makes this gun more comfortable and it's optics-ready so you can mount a Shield RMSc-pattern red dot optic on the gun. A cover plate is included when the reflex sight isn't in use, and for those who don't want to use an optic the HiViz CompSight fiber optic front sight makes it easy to see the target in any light conditions.
One feature that didn't change on this gun is the tang-mounted safety, and that's a great boon for turkey hunters. Wary gobblers are always on the lookout for movement and the safety's position on the tang means that minimal movement is required to ready the gun to fire. The stock is adjustable for length of pull, cast and drop, and this gun allows for 1.25 inches of LOP adjustment, so you can custom fit the 940 Pro Turkey to each shooter or add spacers as a young hunter matures. X-Factor extended XX Full chokes come standard with these guns, and they produce tight, even patterns that fill the target. Full Mossy Oak Greenleaf camo coverage means this gun stays out of a tom's sight as he struts into range.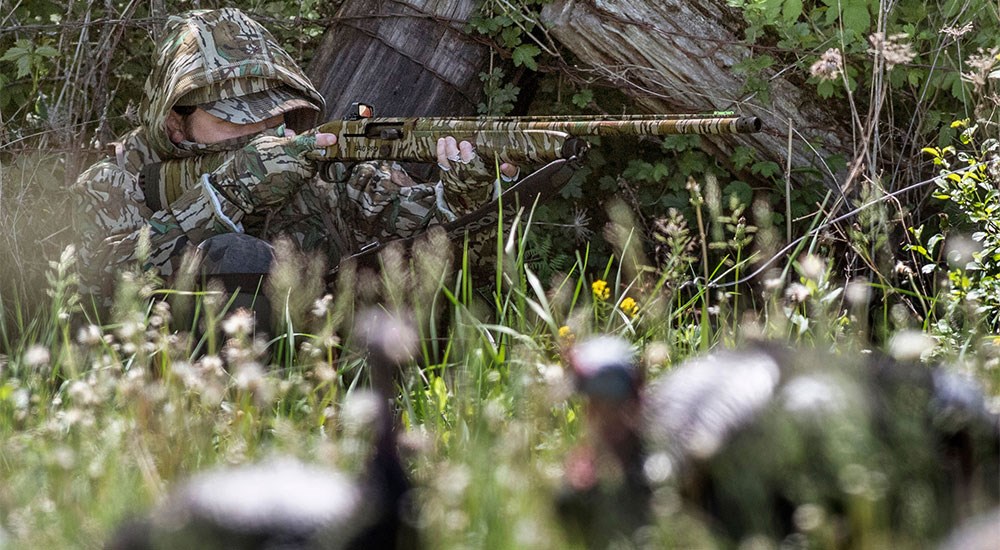 The 940 Pro Turkey is currently available in 12-gauge with either a 24-inch or 18½-inch barrel. Twenty four inches is pretty standard for a turkey gun, but the 18½-inch version is particularly appealing because it reduces overall length from 44¾ inches to just 39¼  inches, which makes it a very handy gun that works well when you've set up in brush. Overall weight for the 24-inch model is 7½ pounds and the 18½-inch gun weighs a quarter-pound less, so you can make long hikes and call from various points without getting fatigued. Sling studs come standard as well.
The 940 Pro Turkey makes an outstanding gobbler gun, but this may also be one of the best predator hunting shotguns to come along in years. With its full camo coating, 12-gauge punch, red-dot readiness and the handiness of the 18½ -inch model, this is a gun that will certainly see some use among coyote hunters who hunt in dense brush.
The 940 Pro Turkey has an MSRP of $1,120. For more information, visit mossberg.com.